Oscars 2022: Denzel Washington Decided to Play Macbeth in 'The Tragedy of Macbeth' for 3 'Great' Reasons
Denzel Washington continues to impress audiences with his tremendous performance in The Tragedy of Macbeth. However, some audiences wonder what made the actor decide to turn to material from William Shakespeare for his latest role. Washington revealed the three "great" reasons for why he decided to sign on for The Tragedy of Macbeth.
Denzel Washington plays Macbeth in 'The Tragedy of Macbeth'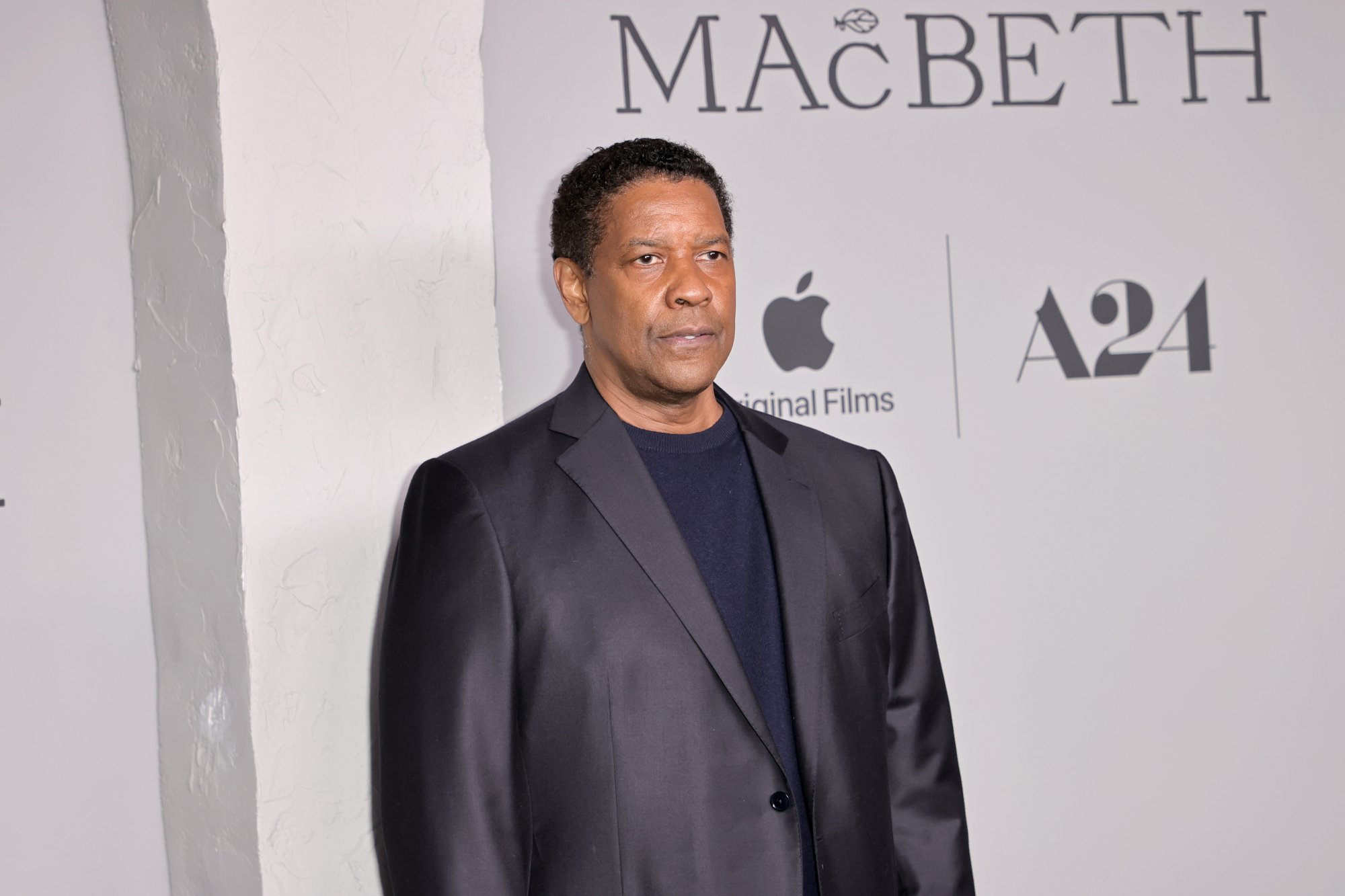 The Tragedy of Macbeth follows a Scottish lord named Macbeth (Washington). He encounters a trio of witches (Kathryn Hunter), who informs him that he will one day become the King of Scotland. His wife, Lady Macbeth (Frances McDormand), is eager to support her husband in his rise to power. However, not everything is as it seems.
Joel Coen wrote and directed the film, which is an adaptation of Shakespeare's iconic play. McDormand previously performed in stage performances and ultimately convinced Coen to collaborate on bringing the story to the big screen. The Tragedy of Macbeth certainly works as an actors' piece for talented folks such as Washington and McDormand.
Denzel Washington decided to join 'The Tragedy of Macbeth' because of Joel Coen, Frances McDormand, and Shakespeare
Variety interviewed Washington to discuss his work on The Tragedy of Macbeth. He talked about his pre-existing relationship with the material and what it took to bring his version of Macbeth to life.
Washington explained that he never saw a full production of Macbeth, except for bits and pieces of a television performance. He intentionally didn't seek out previous iterations of the characters, as he didn't want them to influence his own performance.
Variety revealed that Washington decided to join The Tragedy of Macbeth for three reasons – Coen, McDormand, and the ability to star in a Shakespeare-related film. This is truly a powerhouse trio that certainly brings authenticity to the film.
"We had the luxury of almost four weeks of rehearsal," Washington said. "So we got to rehearse it like a play, which was great. It felt quite comfortable because it felt like a stage. That made it easier, I think."
McDormand views this project as being something greater than another Shakespearan film adaptation. Rather, it's the collaboration between the trio that truly brings it to life.
"I don't want to sound like I'm patting us on the back, but the three of us are at the top of our game," McDormand said. "If you keep doing one thing long enough, you get better. That's what we should be modeling for our younger colleagues. And Denzel is one of the best that has ever been."
The actor earned his 9th Oscar nomination
Washington earned an Oscar nomination for Best Actor in a Leading Role for his work in The Tragedy of Macbeth. This marks his ninth Oscar nomination. Meanwhile, he has two Oscar wins. He previously won for 1989's Glory and 2001's Training Day. If he wins again, it will mark his third win.
The Tragedy of Macbeth also earned Oscar nominations for Best Achievement in Production Design and Best Achievement in Cinematography. Variety noted that McDormand views the film as an act of "passing the baton" to a new generation of Shakespearan lovers, but will it be enough to score an Oscar?
RELATED: 'The Tragedy of Macbeth': Joel Coen Explains Why the Coen Brothers Split Ways