'Outlander' Author Diana Gabaldon Admits She Will Not Read Certain Books Because the 'Mind I Sense Behind Them Disturbs Me'
ARTICLE HIGHLIGHTS
Outlander author Diana Gabaldon just released book 9 — Go Tell the Bees That I'm Gone
While promoting her new book she admitted that she will "read anything."
Outside of books from certain authors because "the mind" she senses behind them "disturbs" her.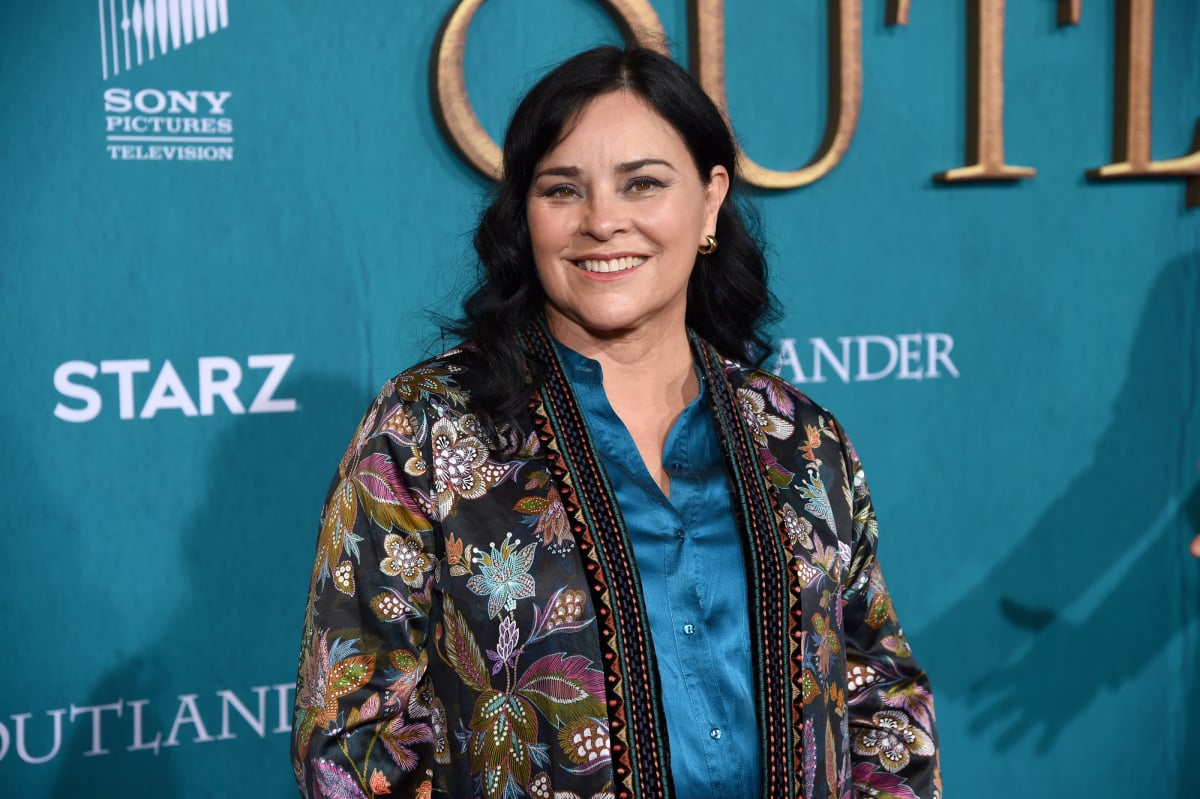 Outlander author Diana Gabaldon loves to read as much as she loves to write. The 69-year-old confessed that she'll "read anything" that's in front of her — even an entire condiment label. But, there are books from some authors that Gabaldon won't touch because "the mind" she senses behind them "disturbs" her.
The 'Outlander' author just released book 9 in the series
Just weeks before Outlander premiered on Starz in the summer of 2014, Gabaldon released the eighth book in her novel series, Written In My Own Heart's Blood. That's the last time fans got a new book in the main Outlander series — until now.
On November 23rd, Gabaldon released book nine — Go Tell the Bees That I'm Gone — the penultimate book in the Outlander series.
RELATED: 'Outlander' Author Diana Gabaldon Says Fans Need to Be 'Thankful' Not Nitpicky Over Jamie and Claire's Sex Scene
According to Fan Sided, book nine is set in 1779 and picks up right where book eight left off. The novel's description reveals that Roger and Brianna return to Fraser's Ridge in the 18th century with their children, and it's time to protect the side of the Revolutionary War that they've all chosen.
Diana Gabaldon has started writing book 10
As book nine is finally released across the globe — ending the longest novel Droughtlander ever — Gabaldon has revealed that she has officially started writing book 10. This will be the last novel in the main Outlander book series, which will ultimately finish up Jamie and Claire's storyline that began in 1991 when the first Outlander book was published.
"I think the Outlander books will end in about 1800 in Scotland. If this tells you anything, more power to you," she told The Press and Journal. "The last book will have a happy ending, although I confidently expect it to leave the readers in floods of tears anyway."
The 'Outlander' author explains why she avoids certain authors
Gabaldon recently told The New York Times ahead of the release of Go Tell The Bees That I'm Gone that she's an avid reader. Whatever is put in front of her, she'll read. Even a bottle of Tabasco sauce.
"I will honestly read anything, including the label on the Tabasco bottle if there's nothing else. You know what's in Tabasco? Peppers, vinegar, and water. So simple — but do people make their own at home? No, so why not? And who are these McIlhennys and how did they get this thing started?" Gabaldon said.
RELATED: 'Outlander' Star Sam Heughan's Audition Made Diana Gabaldon Clutch Her Chest and Proclaim 'Oh My God, This Is Actually Him'
But with that said, the author made it clear that she avoids books from a "very small group of authors" because she finds what they write about too disturbing.
Diana Gabaldon doesn't want to read about bad things happening to children
Gabaldon continued, saying that she avoids books "in which terrible things happen to children." The only exception being autobiographies of people who survived terrible things happening to them when they were children. She finds those books "fascinating."
"There's a very small group of authors whose books I won't read because the mind I sense behind them disturbs me," Gabaldon said. "In all fairness, mine disturbs a few people, too."
The 'Outlander' author will finally address a long-standing mystery in book 10
As she continues writing book 10 in the Outlander series, Gabaldon doesn't have a title for it yet. And, it's obviously way too early to know a release date. But one thing that's for sure about the final Outlander book is that it will address a long-standing mystery from book one — the ghost watching Claire through the window during her 1940s honeymoon with Frank.
RELATED: Why 'Outlander' Author Diana Gabaldon Once Accused Sam Heughan and Caitriona Balfe of Having 'No White-Hot Passion'
"The ghost is Jamie–but as for how it fits into the story, All Will Be Explained—in the last book," Gabaldon writes in the FAQ section of her website.
It's also very likely that Gabaldon will finish book 10 before the TV show catches up with her, so they can seamlessly finish the small screen version of the time-traveling drama with the proper source material.
Season 6 of Outlander — based on book six A Breath of Snow and Ashes — will premiere on March 6, 2022.