'Outlander' Cast: Malva Christie Actor Jessica Reynolds Hints Season 6 Will End Like the Book
The Christie family will be introduced in Outlander Season 6. And they're going to cause turmoil for Jamie and Claire Fraser. If you've read A Breath of Snow and Ashes, you know how things end for the Christies in the book. But what remains to be seen is if Outlander Season 6's eight episodes will cover the entirety of the book's plot. In the Outlander cast, Malva Christie is played by Jessica Reynolds. And an Instagram caption on Reynolds' account may have hinted at Outlander Season 6's ending.
[Spoiler alert: This article contains spoilers for the sixth Outlander book, A Breath of Snow and Ashes. The upcoming Outlander Season 6 is based on this book.]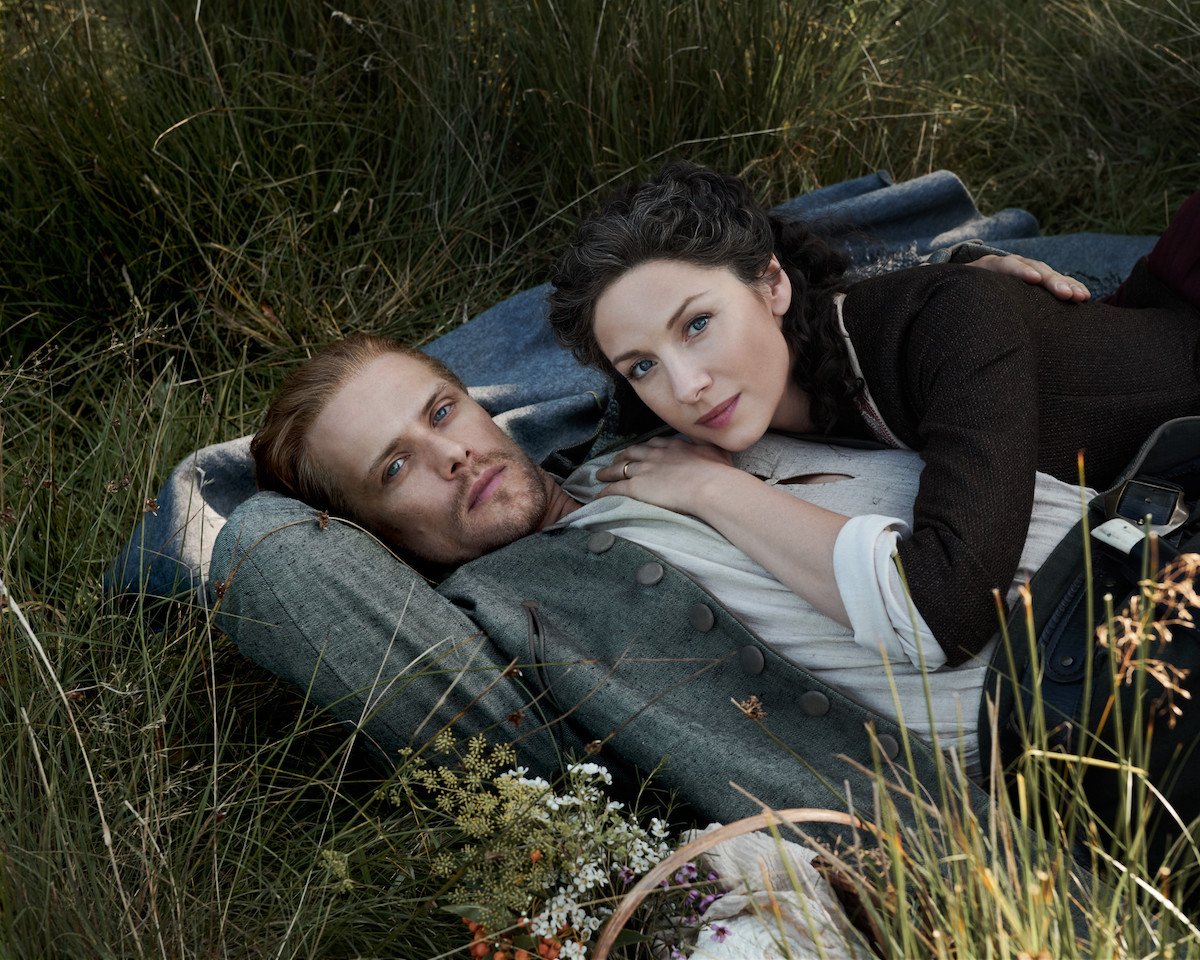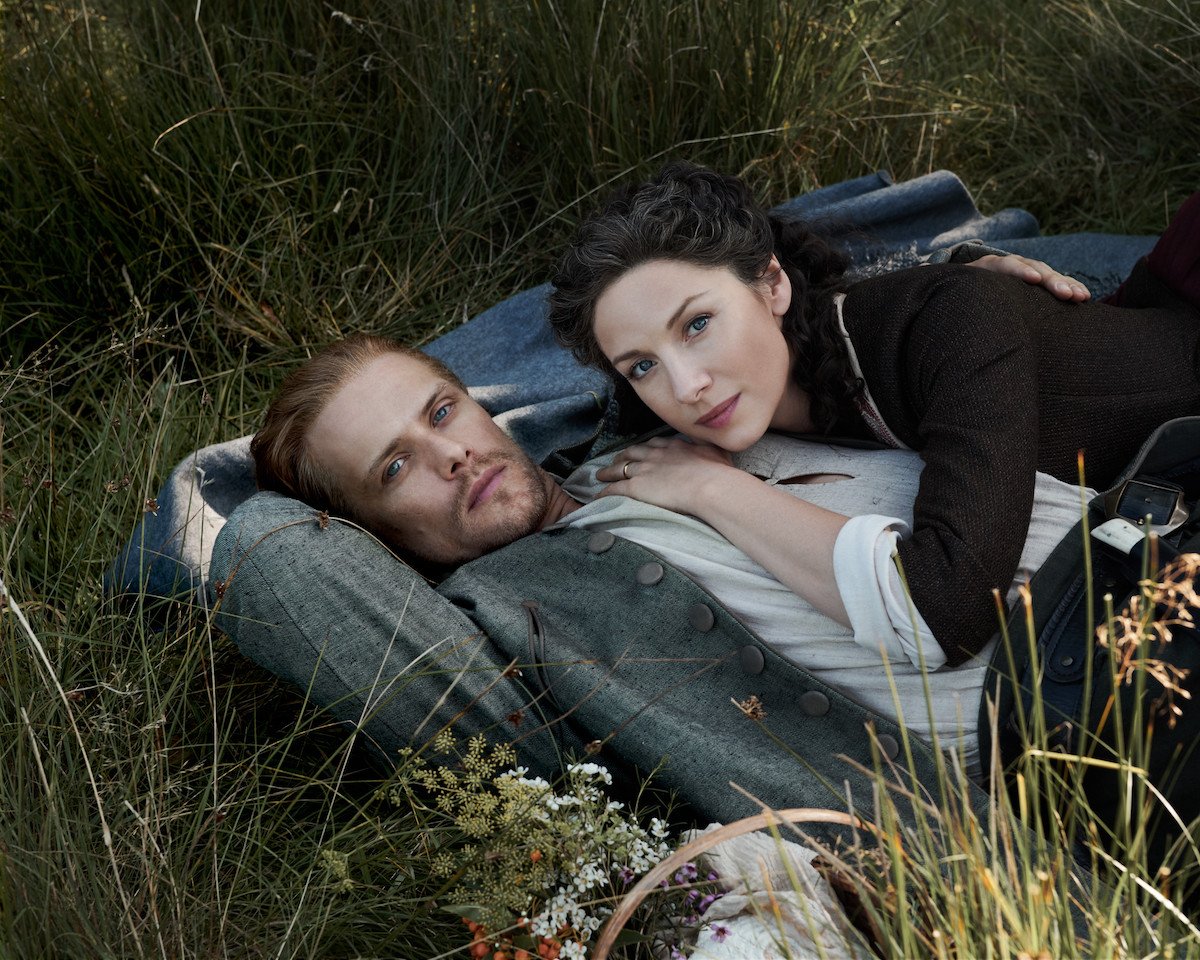 Who plays Malva Christie in 'Outlander' Season 6?
Tom Christie settles on Fraser's Ridge with his children, Malva and Allan Christie, in Outlander Season 6. Tom and Jamie knew each other when imprisoned in Ardsmuir Prison after the Battle of Culloden. But they didn't get along.
Still, Jamie issued an open invitation for former Ardsmuir prisoners to settle on Fraser's Ridge. Tom takes Jamie up on the offer after completing his indentured servitude and after his children arrive in the American colonies. Mark Lewis Jones and Alexander Vlahos join Reynolds and the Outlander Season 6 cast as Tom and Allan. And their characters' presence on the Ridge will likely cause the majority of season 6's conflict.
In A Breath of Snow and Ashes, Malva becomes Claire's apprentice and the two quickly bond. Malva's mother was executed when she was young, and this makes her see Claire as a mother figure. But things take a turn when an illness spreads around the Ridge. Claire and Tom both get sick, but their illnesses are suspiciously different than everyone else's. It turns out that Malva poisoned her father and Claire.
Jessica Reynolds said 'goodbye' to Malva Christie
Months later, Malva reveals she is pregnant. And she claims the father is Jamie's. It's not, but Malva was desperate to cover up the baby's true parentage and the fact that she had slept with several men on the Ridge. Young Ian reveals he slept with Malva and that the child could be his.
If this mystery wasn't complicated enough, Malva is then found dead. Claire tries to save her baby via C-section, but it doesn't survive. People find Claire performing this surgery and assume she has killed Malva and the baby. Tom is in love with Claire, and he takes the blame for Malva's murder to save her. We'll let the baby's true parentage and Malva's true cause of death remain a mystery for now. But will all of this happen in Outlander Season 6?
In an Instagram post on June 3, after Outlander Season 6 wrapped filming, Reynolds gave a huge clue about Malva.
"And we're wrapped!!! I'll miss you my Malva, your wee troubled soul," she wrote.
If you find the "I'll miss you my Malva" line intriguing, you're not alone. This implies Reynolds won't be in Outlander Season 7 (which has already been renewed) because her character dies in season 6. Of course, it could mean she'll miss playing Malva until season 7 starts filming.
'Outlander' Malva Christie actor Jessica Reynolds says Malva Christie is an 'innocent' character
In a behind-the-scenes video for Outlander Season 6, Reynolds and Caitriona Balfe talked all things Malva and Claire. And Reynolds hinted Malva's life on Fraser's takes a turn from hopeful to tumultuous. She says:
"We kind of start off with a very innocent, kind of eager to learn. She's got the world in front of her. She thinks this is her chance to blossom, become a woman potentially like Claire. And then, lots of stuff gets in the way and gets in the mix. So, it's going to be fun."
Reynolds comments about Malva in Outlander Season 6 imply the truncated season could end with Malva's death. Whether the aftermath of her death is in season 6 or season 7 will be discovered when Outlander Season 6 airs its new episodes starting in early 2022.