'Outlander' Characters That Are Based on Real People
Outlander is historical fiction, but not all of its characters are fictional. There are a bevy of Outlander characters based on real people, from royalty to women accused of witchcraft. There could even be one character who is a historical figure, but their true identity has yet to be revealed. While we wait by bated breath for Outlander Season 6, let's look through all of Outlander's historical figures.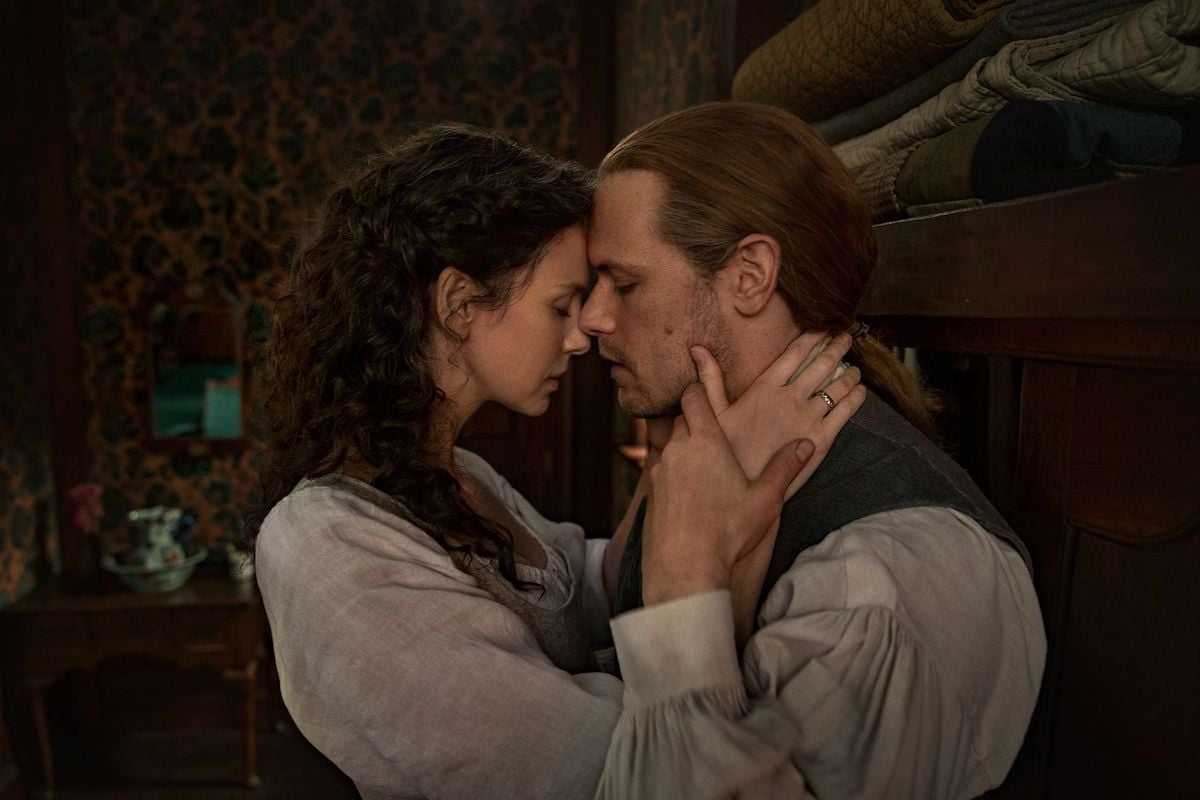 Was Jamie Fraser a real person?
Let's start with the stars of Outlander. Sam Heughan and Caitriona Balfe play Jamie and Claire Fraser. And their chemistry has lit up TV since Outlander premiered in August 2014. But are Jamie and Claire real people in history? Jamie is!
Jamie was inspired by two real-life people. Author Diana Gabaldon has shared the inspiration in interviews and on her website. One of the inspirations was a Jacobite soldier who survived the Battle of Culloden that she read about in The Prince In the Heather. She told National Geographic:
"I was reading a book for research called The Prince in the Heather, by Eric Linklater, which described what happened after [the Battle of] Culloden. It said that, following the battle, 19 wounded Jacobite officers took refuge in the farmhouse by the side of the field. There they lay for two days with their wounds, unattended in pain. At the end of that time they were taken out and shot, except one man, a Fraser of the Master of Lovat's regiment, who survived the slaughter. And I was thinking that if I expect Jamie to survive Culloden then his last name better be Fraser."
The second inspiration was the Dunbonnet—a Scottish laird who hid in a cave for seven years after Culloden. Fans will recall Jamie did just that in Outlander Season 3. And he became known as the Dunbonnet. Gabaldon wrote on her website:
"Leap o' the Cask is real–so is the story of the laird who hid in the cave for seven years, whose tenants called him the Dunbonnet, and his servant, who brought the ale to him in hiding. His name? Ah…..James Fraser. Really."
As for Claire, she was created by Gabaldon's imagination.
RELATED: 'Outlander': Brianna and Roger Are Related — Here's Their Complicated Family Tree
Are any of the characters in 'Outlander' based on real people?
Outlander centers its fictional characters around historical events. Things like the Battle of Culloden, the Battle of Prestonpans, and the Battle of Alamance all really happened. And the main characters find themselves in the crosshairs of these historical events frequently. Outlander incorporates real historical figures to bolster the stories of these events. Here are more Outlander characters based on real people:
Charles Stuart, aka Bonnie Prince Charlie
Charles Stuart was the monarch the Jacobites wished to see on the Scottish throne.
Simon Fraser, Lord Lovat
Simon Fraser was Scotland's 11th Lord Lovat. And in Outlander, he's Jamie's paternal grandfather.
King Louis XV
King Louis XV was the king of France from 1715 to 1774. Jamie and Claire arrived in France in 1744.
Geillis Duncan
The woman Lotte Verbeek's character is based on was a real woman from Scotland's witch trial era. She was a teenager accused of witchcraft who was violently coerced into giving a confession of guilt.
Stephen Bonnet, Governor William Tryon, Comte St. Germain, and Mother Hildegarde are also real people from history. However, Bonnet's character is more loosely based on the pirate Stede Bonnet, who died before Jamie and Claire would have arrived in the American colonies. George Washington was also in an episode of Outlander Season 4.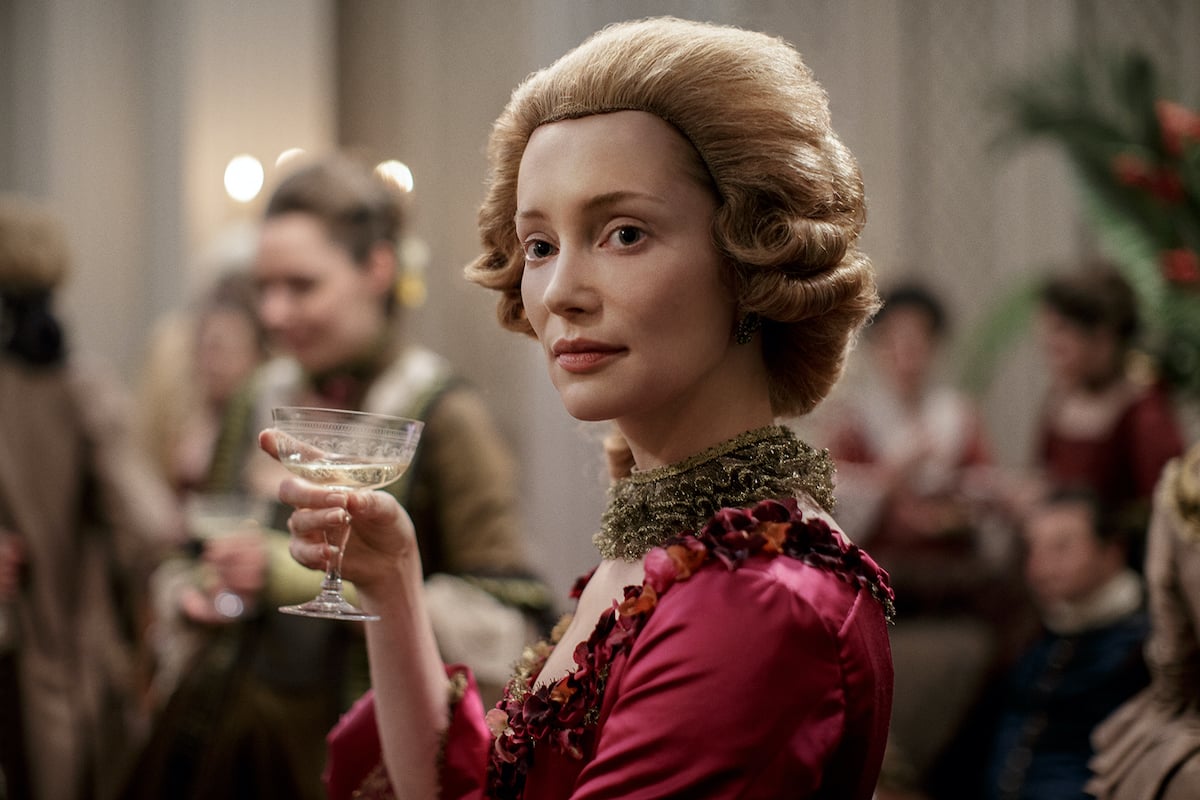 RELATED: 'Outlander': Claire Fraser and Geillis Duncan Are Related Through a 'Prehistoric Time Traveler,' Diana Gabaldon Says
Who is Master Raymond in 'Outlander'?
Outlander fans believe one more character could be based on a real person: Master Raymond. The mysterious character appeared in Outlander Season 2 and had a passion for medicine and healing, like Claire. Gabaldon confirmed on her website that Raymond is a "prehistoric time traveler" of whom Claire and Geillis are both descendants. Neither the Outlander books nor the series have revealed Raymond's true identity yet. But fans on Reddit think he could be Hippocrates, aka the "father of medicine." The fan wrote:
"If he were Hippocrates, it would explain his affiliation for medicinal herbs and medicines and his knowledge of Claire's ailment after the birth of Faith, and how to treat it. Conversely, if Hippocrates had the powers of Master Raymond, it would explain Hippocrates' practice in medicine, knowledge of medicinal herbs, and passion for healing."
We'll have to wait for Outlander Book 9 or 10 to reveal if this fan theory is correct.