'Outlander': Claire Fraser and Geillis Duncan Are Related Through a 'Prehistoric Time Traveler,' Diana Gabaldon Says
If you're like us, you're spending the Droughtlander rewatching Outlander (again…). One of the show's most fascinating characters is Geillis Duncan—the first fellow time traveler Claire Fraser meets. Because of their time traveling abilities, some fans thought Geillis was Claire's daughter. Outlander author Diana Gabaldon did confirm Claire and Geillis are related, but not in that way. In fact, the women are related through an unexpected character from season 2.
[Spoiler alert: This article contains spoilers from the Outlander books.]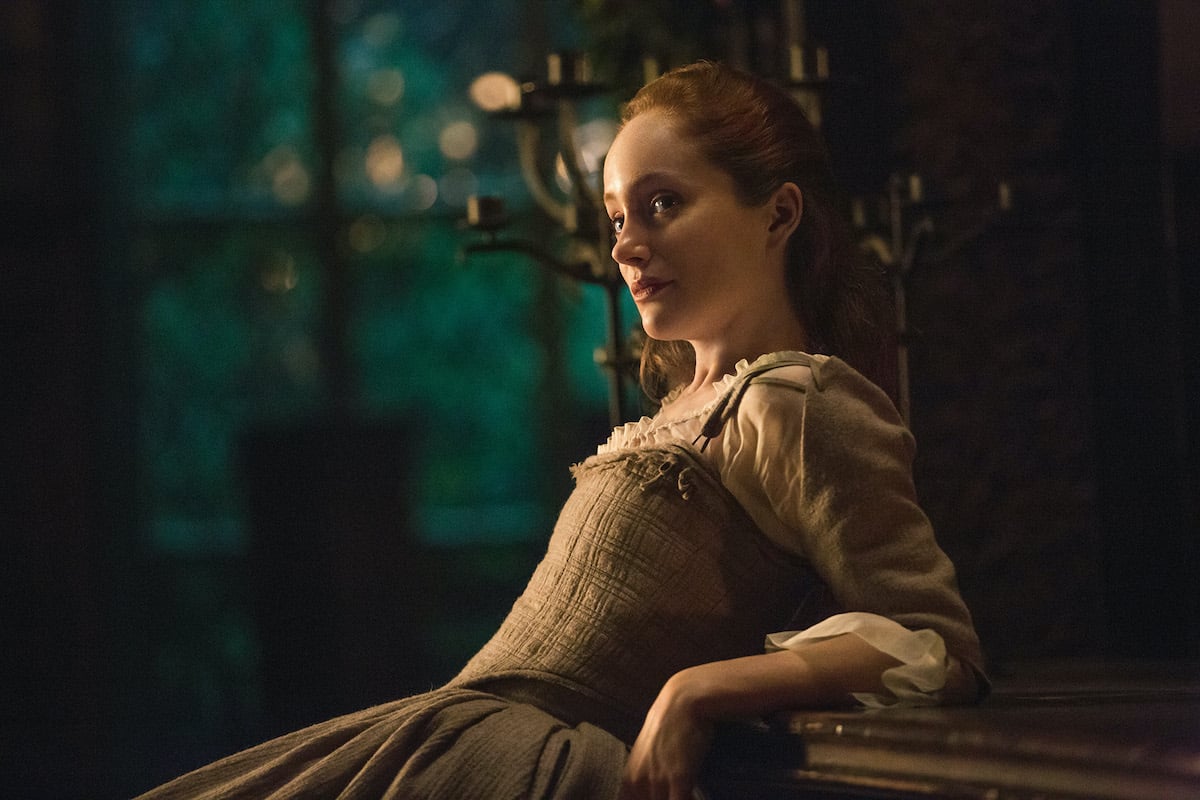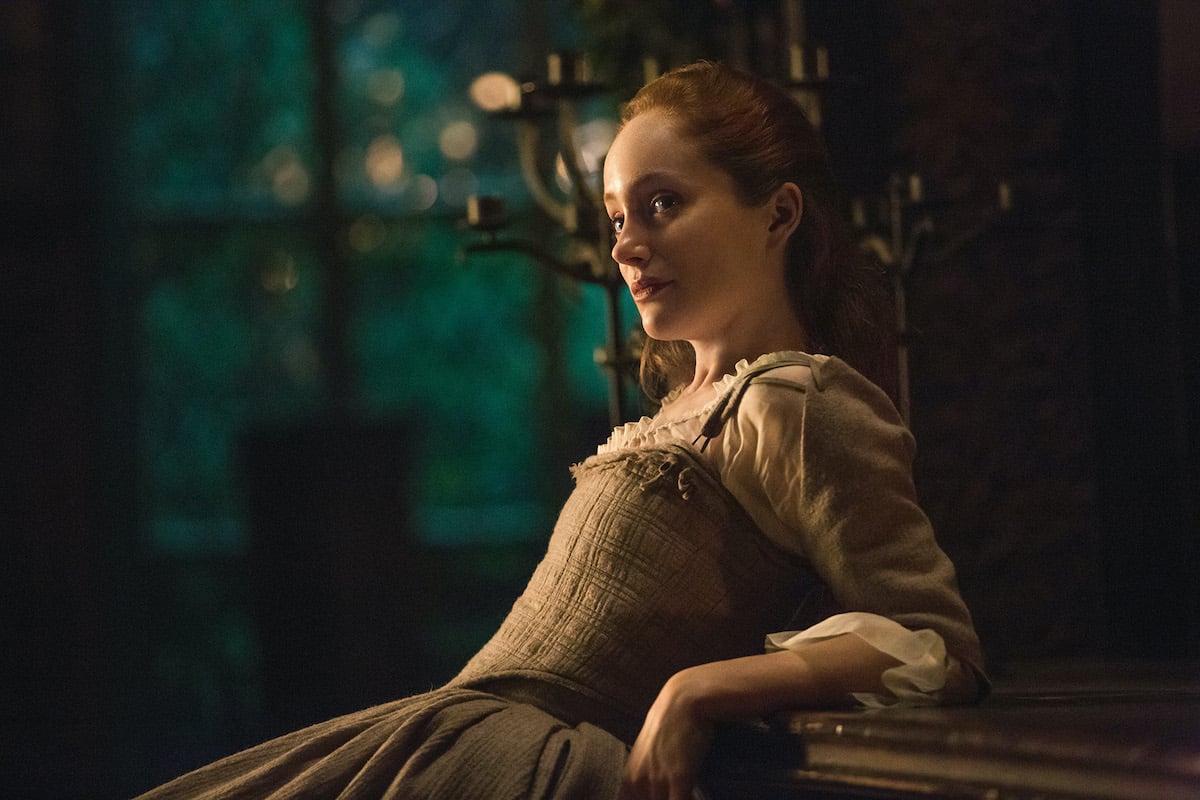 Is Geillis Claire's daughter?
Time travel in Outlander has been briefly explained in the show. Timing and location are huge factors, and time travelers need to be carrying a precious gemstone with them to make it through safely. Geillis believed a human sacrifice was also necessary. But that was debunked. And as evidenced by Jamie Fraser, not everyone can travel through the stones.
As the Starz series went on, viewers learned time traveling abilities can be hereditary. Brianna and Roger can both travel through time, so their son, Jeremiah, can as well. Brianna gets her gene from Claire. And Roger is a direct descendent of Geillis and Dougal MacKenzie's illegitimate son, William Buccleigh MacKenzie. Buck and Roger can both time travel thanks to Geillis. And that comes into play in Outlander books 7 and 8. Gabaldon also confirmed Roger is Jemmy's biological father, which means he gets the time traveling abilities from both of his parents.
Geillis is not Claire's daughter. However, Gabaldon explained how they are related on her website.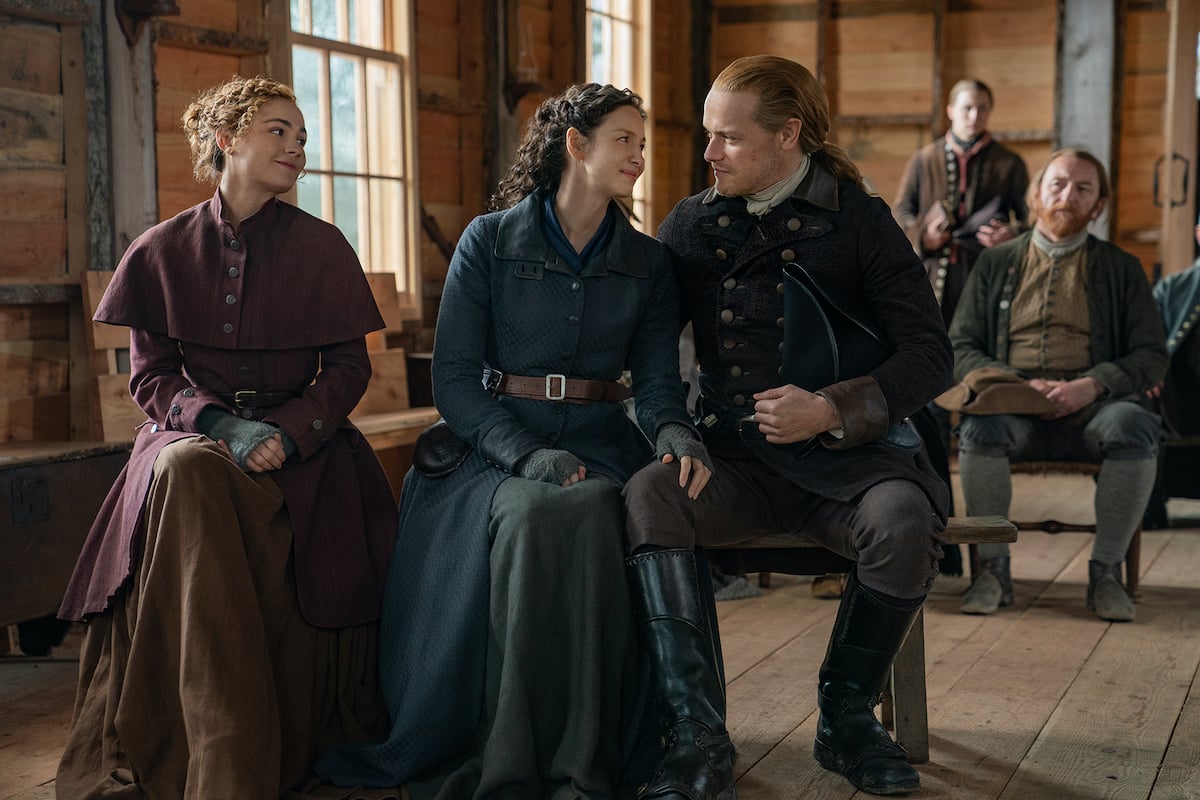 RELATED: 'Outlander' Season 6 Cast: Will Duncan Lacroix Return as Murtagh Fitzgibbons Fraser?
Who are the other time travelers in 'Outlander'?
In the "About the Characters" section of her website, Gabaldon said Claire and Geillis are both descendants of the same time traveler: Master Raymond from Outlander Season 2. Claire met Raymond in Paris, and he saved her life by curing an infection caused by the Comte St. Germain, also a time traveler. She said:
"He's a prehistoric time traveler. I think he came from somewhere about 400 BC or perhaps a bit earlier (not technically 'prehistoric,' but they certainly weren't using written records where he started out), and the 18th century is not his first stop.

He is—or was—a shaman, born with the ability to heal through empathy. He sees auras plainly; those with his power all have the blue light he has–born warriors, on the other hand, are red (so yes, 'the red man' is iconic). He has a rather strong aversion to Vikings, owing to events that happened in his own time; hence his nervousness when he sees Jamie. He's afraid of them, but he also realizes just what a strong life-force they have—that's why he makes Claire invoke it (using the sexual and emotional link between her and Jamie) to heal her."
She continued:
"His descendants—a few of whom he meets now and then in his travels—have the blue light about them, too; in large degree or small, depending on their talents. So he knows Claire, when he sees her, as one of his great-great, etc. grand-daughters. And Gillian/Geillis is another—you notice she has Claire's sense of plants, though she tends naturally to poison, rather than medicines."
Some Outlander fans on Reddit have theorized that Master Raymond is Hippocrates, the "father of medicine."
RELATED: 'Outlander' Season 6: Do Brianna and Roger Go Back to the Future?
Are Brianna and Roger related in 'Outlander'?
Outlander's Claire and Geillis being related through Master Raymond obviously implies that Brianna and Roger are related. And yes, they are.
Brianna and Roger are distant cousins on both sides of Brianna's family. Yikes. As a direct descendent of Buck MacKenzie, Roger is related to both Claire and Jamie. Buck is Geillis and Dougal's son. Geillis and Claire are related through Master Raymond. And Dougal is Jamie's maternal uncle, making Buck Jamie's cousin. Again, Roger is a direct descendant of Buck.
And Jemmy is a descendant of all of them! There are a litany of time travelers throughout both sides of Jemmy's family tree, so it's no wonder he can go through the stones. Gabaldon has promised fans all of the questions about time travel will be answered by Outlander book 10, the last of the series. Book 9, Go Tell the Bees That I Am Gone, comes out Nov. 23, 2021. Hopefully, it will bring fans closer to knowing if all of the Outlander time travelers will somehow come together.