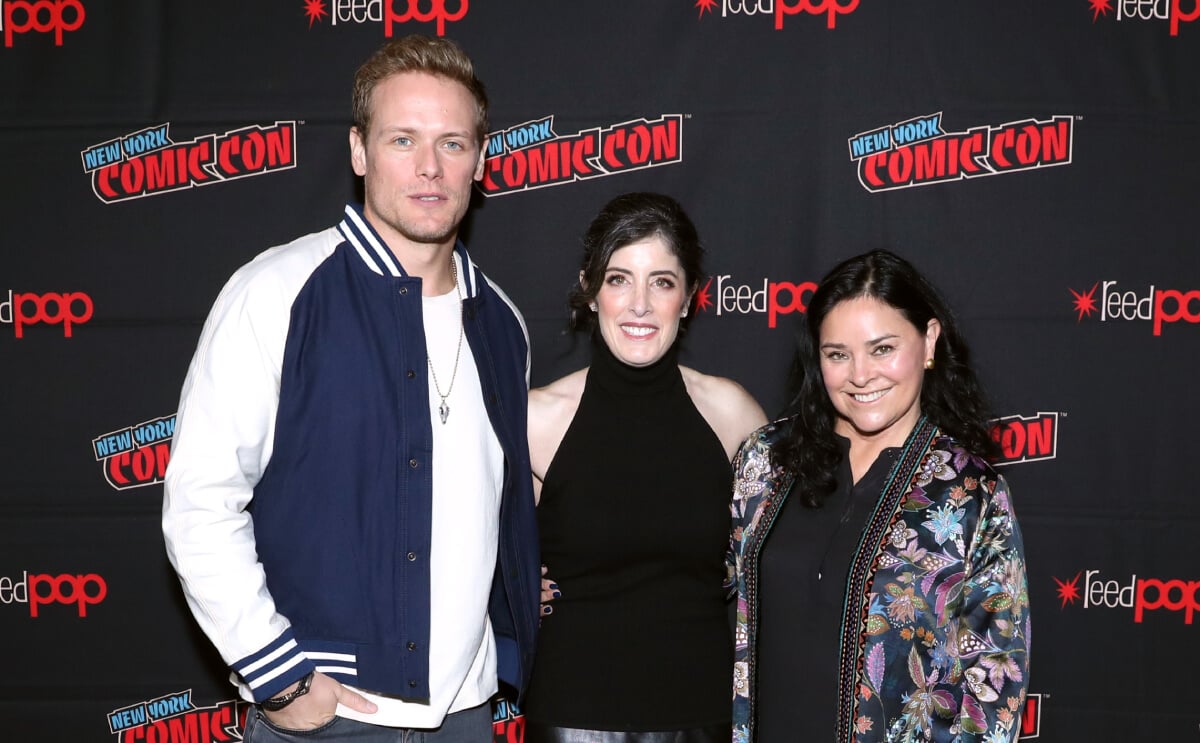 'Outlander' EP Maril Davis Has a Disappointing Update For Fans Hoping for a Jamie and Claire Movie
'Outlander' executive producer Maril Davis doesn't sound too hopeful when it comes to completing Jamie and Claire's journey on the big screen.
Outlander fans might want to temper their excitement about a film adaptation focused on Jamie (Sam Heughan) and Claire Fraser (Caitriona Balfe). While the notion of such a film has certainly tantalized fans, executive producer Maril Davis has some updates that are a little disappointing.
As the seventh season of Outlander resumes in 2024, Davis and her team are prioritizing the show's upcoming episodes. While a movie isn't entirely off the table, it's not their current focus.
Maril Davis reveals what she thinks of an 'Outlander' movie
When it comes to shows whose fan communities would be thrilled by a film adaptation, Outlander is unquestionably at the top of the list.
This fascinating historical fantasy series about Jamie and Claire Fraser has won over a committed audience over its seven-season run. With the series nearing its end, these fans are eagerly bracing themselves for future narrative surprises.
As the seventh season takes a break until its 2024 resumption, discussions have expanded beyond forthcoming episodes to encompass the broader trajectory of the Outlander franchise.
Aside from the known prequel series Blood of My Blood, rumors of a film adaptation have been circulating. And it sounds like the project has support from the show's top producer.
When questioned about the possibility of an Outlander movie by Radio Times, executive producer Davis responded with unbridled enthusiasm.
"Yeah, I've said that a million times," she stated regarding an Outlander movie.
'Outlander' EP says everyone has to be onboard for a Jamie and Claire film
Before fans get too excited about an Outlander movie, Davis clarified that there are significant conditions to weigh. So, a potential film could be a long way off.
Davis and her team's immediate focus is on completing Outlander's final episodes. The cast and crew are expected to resume work on the series soon, with a potential return to Starz next year.
Unfortunately, a film adaptation isn't their current priority. Moving ahead with a movie would also require the green light from all stakeholders involved.
"That won't be something we'd do immediately but in the future, if the writers were up for it, if Sony and Starz, if Caitriona and Sam, Sophie, and Richard – if everyone was up for it and it felt like the right thing to do," Davis explained.
The Outlander executive producer also mentioned that the creative decisions about the film's content would be key.
The TV series hasn't incorporated every element from Diana Gabaldon's Outlander novels. Davis is open to exploring a film adaptation, provided it doesn't rehash the same stories already portrayed on screen.
Here's a look at why a movie about Jamie and Claire could happen
Undoubtedly, some elements from Gabaldon's 10th Outlander book will make it onto the show. But there will likely be plenty of material left out of Jamie and Claire's conclusion.
After all, fitting even one book's complexities and nuances into a TV season is daunting.
Given the constraints of episodic storytelling, there's room for a film to delve into untold stories or adapt particular arcs in greater depth. This is especially feasible given the show's enduring popularity and loyal fan following, who are ready to see their beloved characters in a different format.
In addition to considering a movie adaptation, the production team is also developing a spinoff series, Outlander: Blood of My Blood. This new project will explore the backstory of Jamie's parents, offering another avenue for fans to engage with the Outlander universe.