The 'Outlander' Love Triangle That Will 'Never' Happen, According to EP
There are many 'Outlander' love triangles, but there's one that the show's creators say will never come close to happening. Here's everything you need to know about what this means for 'Outlander' Season 6 and beyond.
Outlander's main draw is the love story between Sam Heughan and Caitriona Balfe's Jamie and Claire Fraser. The couple's epic, time-traveling romance has seen many highs and lows. But their love has never faltered. However, there have been moments that tested their relationship. And their marriage is going to face some serious turmoil in Outlander Season 6. And fans who've read the Outlander books know there are more hard times for Jamie and Claire in future seasons. But don't worry, Outlander's executive producer made it clear the show has no intentions of splitting up Jamie and Claire. The comments were in reference to talks of an Outlander love triangle fans thought was brewing in season 4.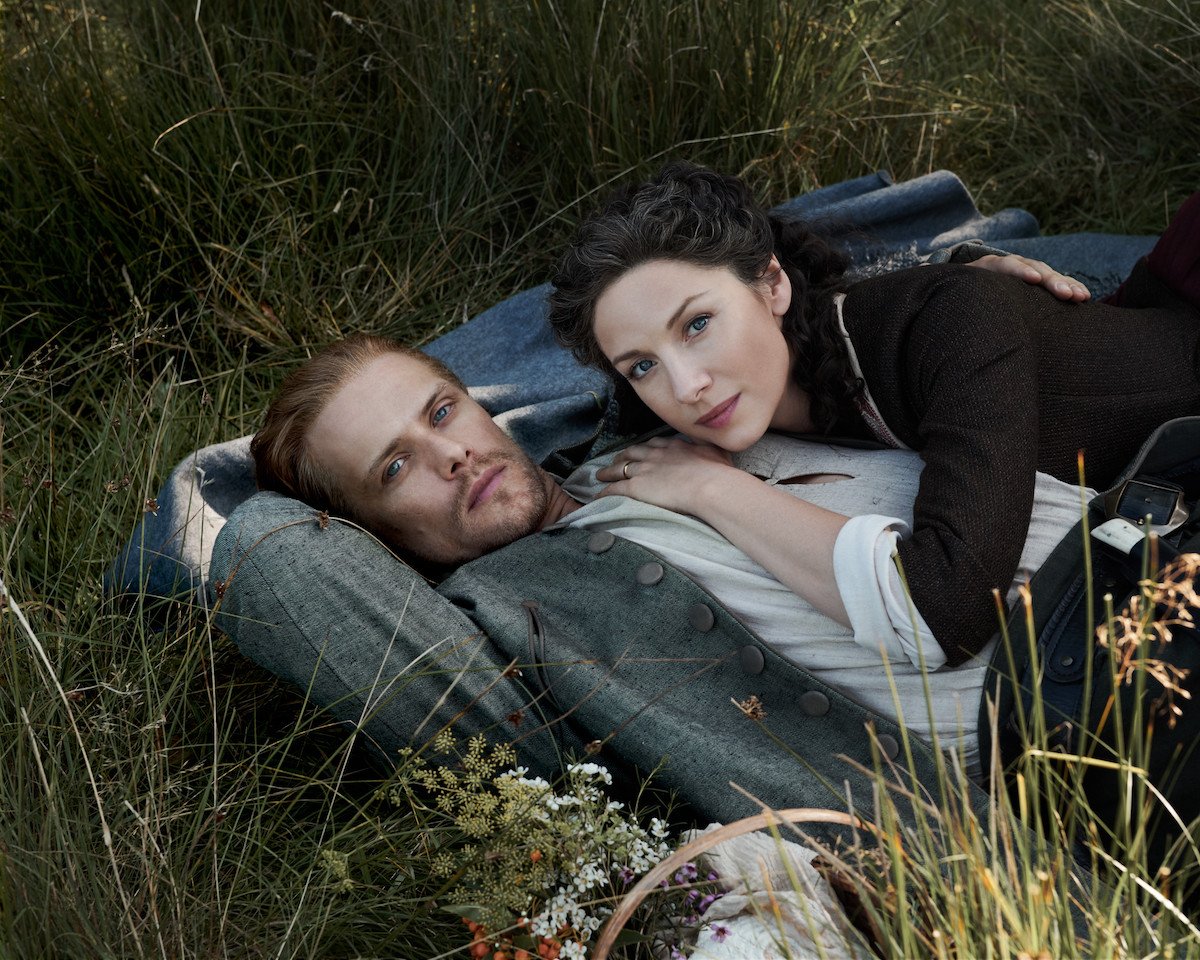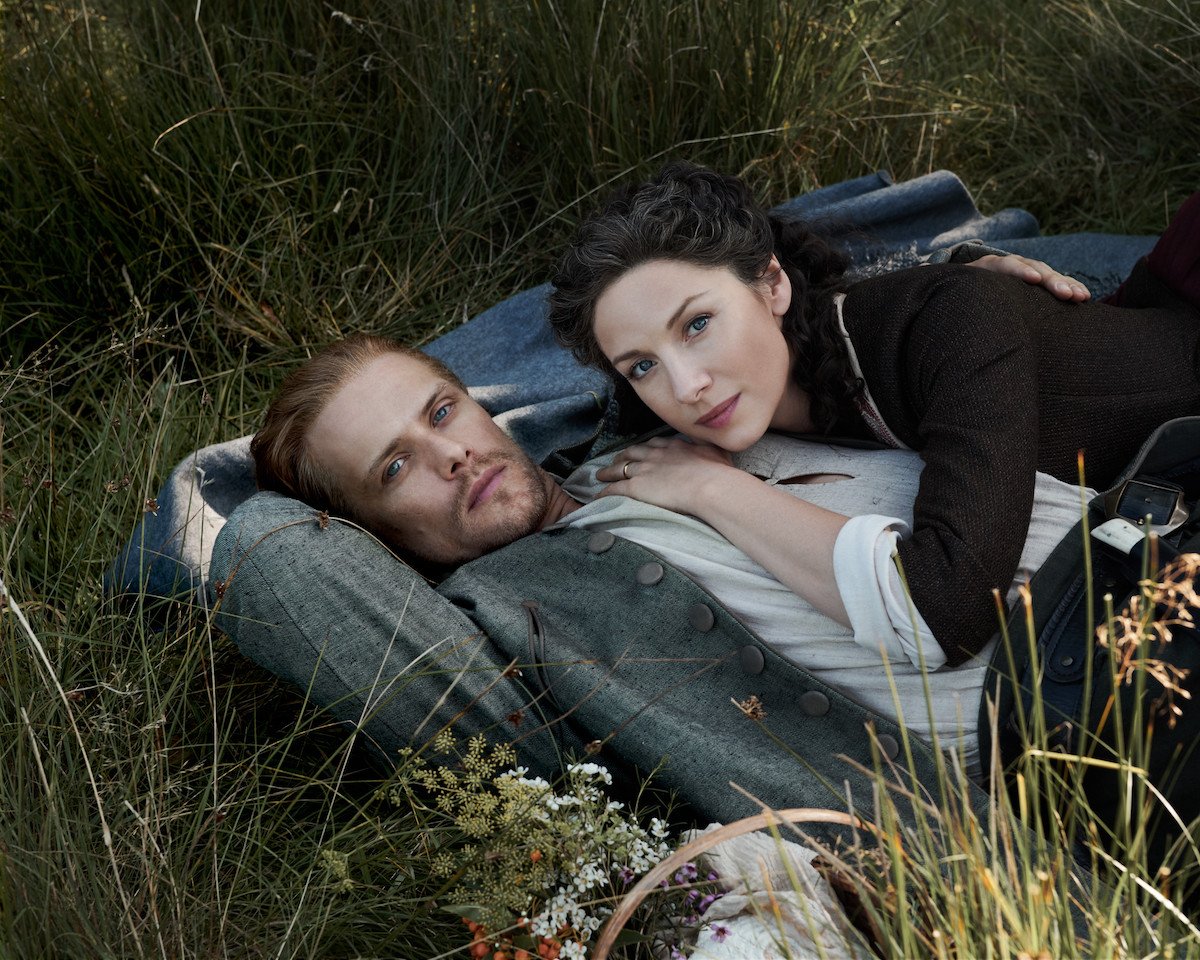 Jamie and Claire's other relationships in 'Outlander'
Lord John Grey has been in love with Jamie for most of Outlander. Jamie and Claire met John in Outlander Season 2 Episode 9 when he was just a teenager. He later became a British officer in charge of Ardsmuir Prison, where Jamie was imprisoned after Culloden. They developed a close friendship over the years, and John's feelings for Jamie never faded. John ended up raising Jamie and Geneva Dunsany's son, William, as his own with his wife, Isobel Dunsany.
Jamie wasn't in love with Geneva. Rather, she blackmailed him into sleeping with her, resulting in her pregnancy. Jamie ended up showing her sympathy and teaching her that sex and love aren't always the same. This happened while Jamie and Claire were separated by hundreds of years. Back in the future, Claire was raising her and Jamie's daughter, Brianna, with her first husband, Frank.
John and William (Willy) came to North Carolina in Outlander Season 4 to see Jamie. Isobel had died on the journey to overseas. And John was desperately missing Jamie. However, John fell ill as well in the episode, which led to Jamie spending time alone with Willy and Claire having to take care of John. In his feverish state, John implied he has something special with Jamie that Claire doesn't. She put him in his place quickly.
An 'Outlander' love triangle between Jamie, Claire, and Lord John Grey won't happen
After the episode, executive producer Matthew B. Roberts made it clear that John's dreams of being with Jamie will never come true.
"There's never going to be a triangle," Roberts told TVLine.
"You feel this heartbreak for John, because he loves Jamie — like so many people who read the books love Jamie — and can never have him," Roberts added. "Why people love [John] so much is because he's damned, in a way."
Indeed, several people have loved Jamie in Outlander who couldn't have him. The most memorable is Laoghaire MacKenzie, who had a fling with Jamie before he met Claire in Season 1. Her jealousy was lifelong, but Laoghaire and Jamie ended up getting married while Jamie and Claire were separated. But there was no love there — Jamie loved being a father figure to Laoghaire's daughters from another marriage.
Of course, the Claire, Frank, Jamie love triangle is the biggest Outlander love triangle of them all. But Outlander Season 6 will introduce a character that falls in love with Claire: Tom Christie, who Jamie knew in Ardsmuir.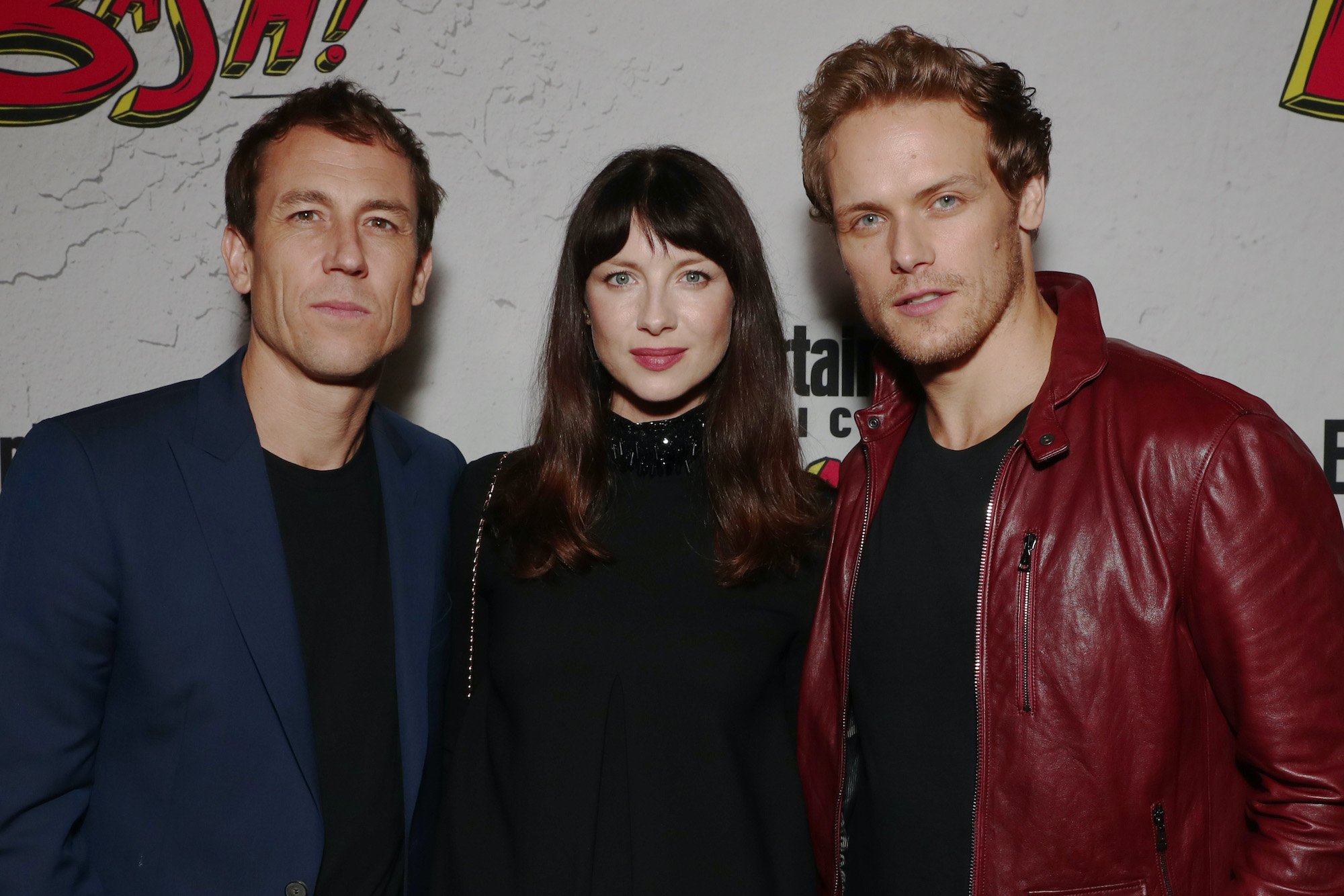 Claire and Lord John Grey's relationship changes throughout 'Outlander' books
Throughout all of the Outlander love triangles, Jamie and Claire's love for each other has never faltered. And Roberts' comments imply that even when extraordinary circumstances push Claire and John together in a way you'd never expect, Claire and Jamie's love will never fade. (We won't spoil An Echo In the Bone for you, but suffice it to say there's another Jamie and Claire separation. And desperate times call for desperate measures.)
Jamie and Claire's love for each other will never fade. They may sleep with other people during times of separation. But both Gabaldon's books and the show have made it clear that Jamie and Claire will never fall out of love, no matter how heavily it's hinted or however much someone else wants them to.