'Outlander': The Real Geillis Duncan Who Inspired Lotte Verbeek's Character
Was Geillis Duncan in Outlander based on a real person? To put it simply, yes. The real Geillis Duncan is known for her involvement in Scotland's witch trials. But Outlander author Diana Gabaldon didn't explicitly base the character on the historical figure. The inspiration behind Geillis' plot in Outlander is much more meta.
[Spoiler alert: This article contains spoilers for Outlander books so far undepicted in the STARZ series.]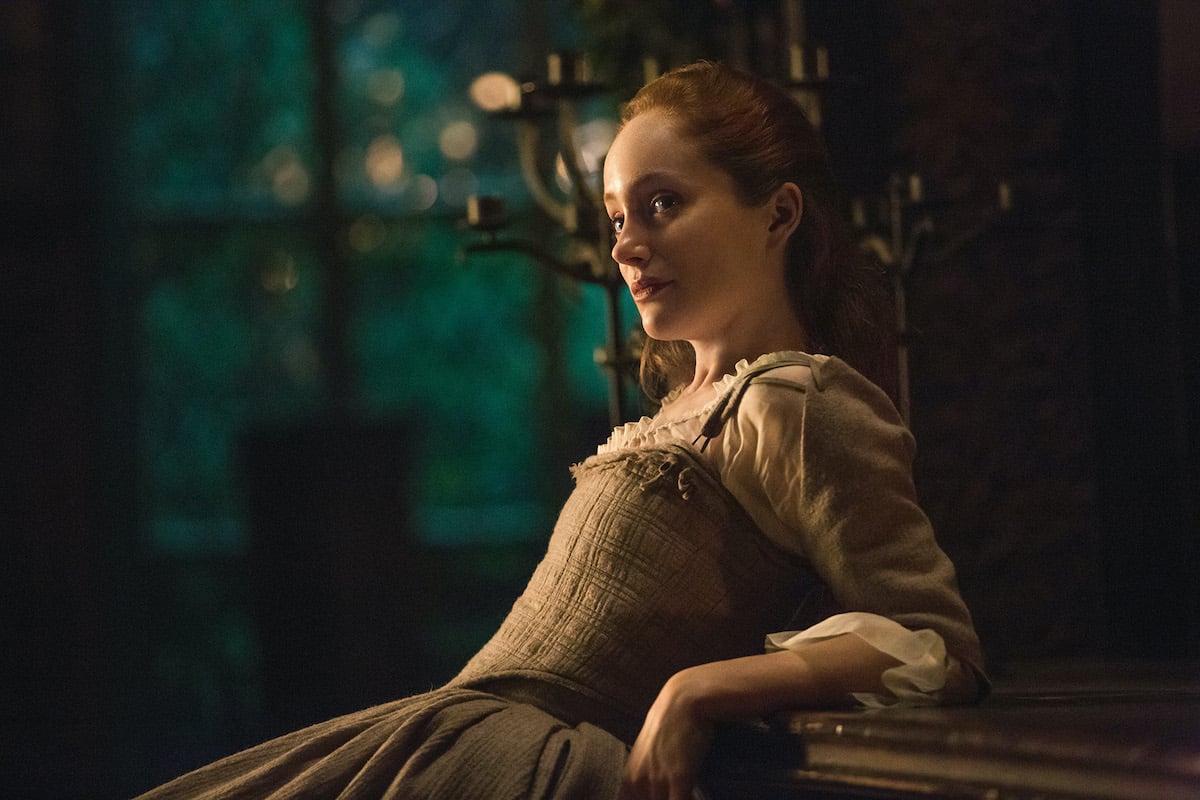 What happens to Geillis Duncan in 'Outlander'?
Geillis is one of the first friends Claire Fraser makes in Outlander Season 1. The women share an interest in herbs and their medicinal qualities, although Claire's interest is more science-based than Geillis'. Played by Lotte Verbeek, the character is thought to be a witch by the townspeople. And she doesn't really shy away from the label. Geillis definitely believes in magic. And Claire witnessed her out late at night performing what looked like a magical ritual.
In Outlander Season 1 Episode 11, "The Devil's Mark," Geillis and Claire were on trial for witchcraft in Cranesmuir. To save Claire, Geillis showed her smallpox vaccination scar, claiming it was the mark of the Devil. But this is where Claire learned the real truth: Geillis was a time traveler. Amid the chaos of the "Devil's mark" reveal, Geillis told Claire she had traveled back in time from 1968.
In the Outlander Season 2 finale, "Dragonfly in Amber," Claire and Brianna run into Geillis the same fateful day she traveled back in time through the stones at Craigh na Dun. This is where they learn her given name was Gillian. Geillis then returns in Outlander Season 3. She reemerges in Jamaica and is responsible for Young Ian's kidnapping and near murder. Still committed to the Scottish independence cause as ever, Geillis is convinced traveling to the future to kill Brianna will get a Scottish king on the throne. Claire kills Geillis before she can kill Ian and travel back to the 1960s to kill Brianna.
RELATED: 'Outlander' Season 6 Cast: 2 Characters Were 'Impossible' to Bring Back, EP Says
Who was Geillis Duncan based on?
Geillis Duncan is a real person. She was a teenage maid from Tranent, Scotland, who worked for David Seton. Seton was a big part of the North Berwick Witch Trials in the 16th century. He accused Geillis of witchcraft because of her ability to heal the sick. She also garnered suspicion for wandering around late at night. (Sound familiar?)
Geillis was tortured because of the accusations against her. Her abusers also found a mark on her neck that they called the Devil's mark. (The Outlander witch trial episode has the same title.) The brutal treatment and the assumption about the mark resulted in Geillis ultimately making a confession. But of course, many women were violently manipulated into making false confessions of witchcraft during the global witch hysteria.
Gabaldon said Gillian knew what she was doing when taking the name Geillis. She wrote in the Outlander character description section of her website:
"There's a 'real' female witch (late 16th century) named Geilis Duncane in Daemonologie, a treatise on witches by King James of Scotland (later James I of England….)—the book is about the trial of a coven of witches whom James believed tried to assassinate him via black magic. (You know how women are always teaming up with the Devil to do things like that…). I figured anybody up on Scottish witchcraft would know the name, and for anyone who wasn't, it didn't matter."
Gabaldon continued:
"It is, of course, not the Outlander witch's real name—we meet her in 'DRAGONFLY' under (what we suppose is) her original name of Gillian—she took Geillis deliberately as a name, because of the original, whom she of course was familiar with, owing to her researches into witchcraft."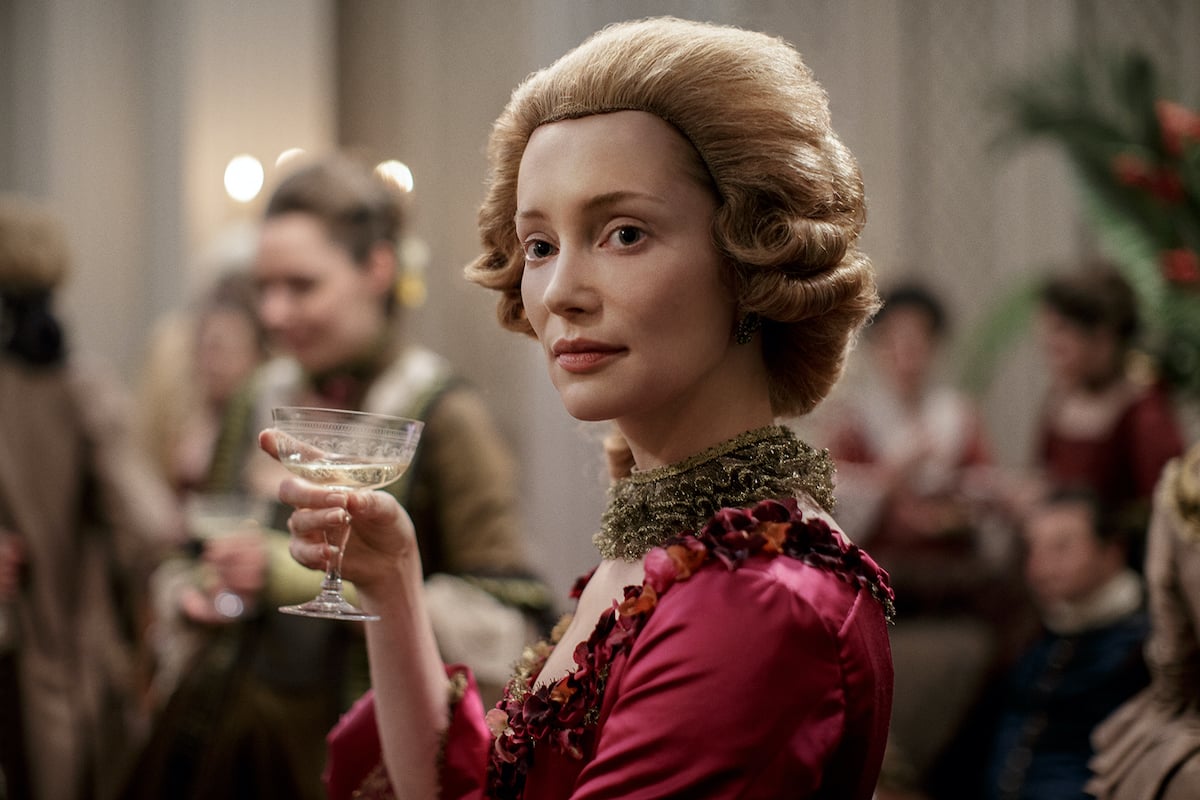 RELATED: 'Outlander' Season 6 Cast: Will Duncan Lacroix Return as Murtagh Fitzgibbons Fraser?
Will Geillis Duncan return to 'Outlander'?
Geillis' death in Outlander Season 3 will make it tricky for Verbeek to come back to the show. But Geillis' illegitimate son with Dougal Mackenzie could be the reason she returns. William Buccleigh Mackenzie was introduced in Outlander Season 5. Fans were delighted that he was played by Graham McTavish, who played Dougal in Outlander Seasons 1 and 2.
Geillis survived the witch trial because she was pregnant with Buck. But once she gave birth, Dougal gave the baby to another couple. And then, he found a dead body that could pass as Geillis to burn at the stake. In the Outlander books, Geillis and Dougal's son can time travel like his mother. He travels to the future to see his mother in Outlander book eight, Written in My Own Heart's Blood.
Given that Geillis comes back in the books in the future, it seems Outlander could reasonably bring Verbeek back in future seasons. Outlander Season 6 will be based on Outlander book six, A Breath of Snow and Ashes. And Outlander Season 7 will be based on the subsequent installment, An Echo in the Bone. Buck Mackenzie appears in books 7 and 8, which means McTavish could return in future seasons as well.
Outlander Season 6 airs in early 2022.