'Outlander': Sam Heughan Compares Pressure of Playing Jamie Fraser to Robert Pattinson in 'Twilight'
Outlander's Jamie Fraser is described as the "king of men." And Outlander fans tend to agree with that title. Sam Heughan was the lucky actor who landed the coveted role. And the STARZ series has changed his career forever. But one thing he didn't expect when signing on to the show was the book franchise's massive fan base. In a recent interview, Heughan revealed he wasn't aware of how popular Diana Gabaldon's books were when he first got the job, nor did he realize how much the Outlander mania was going to impact his life. And he said the fan obsession with Jamie Fraser is similar to what Robert Pattinson experienced playing Edward Cullen in the Twilight saga.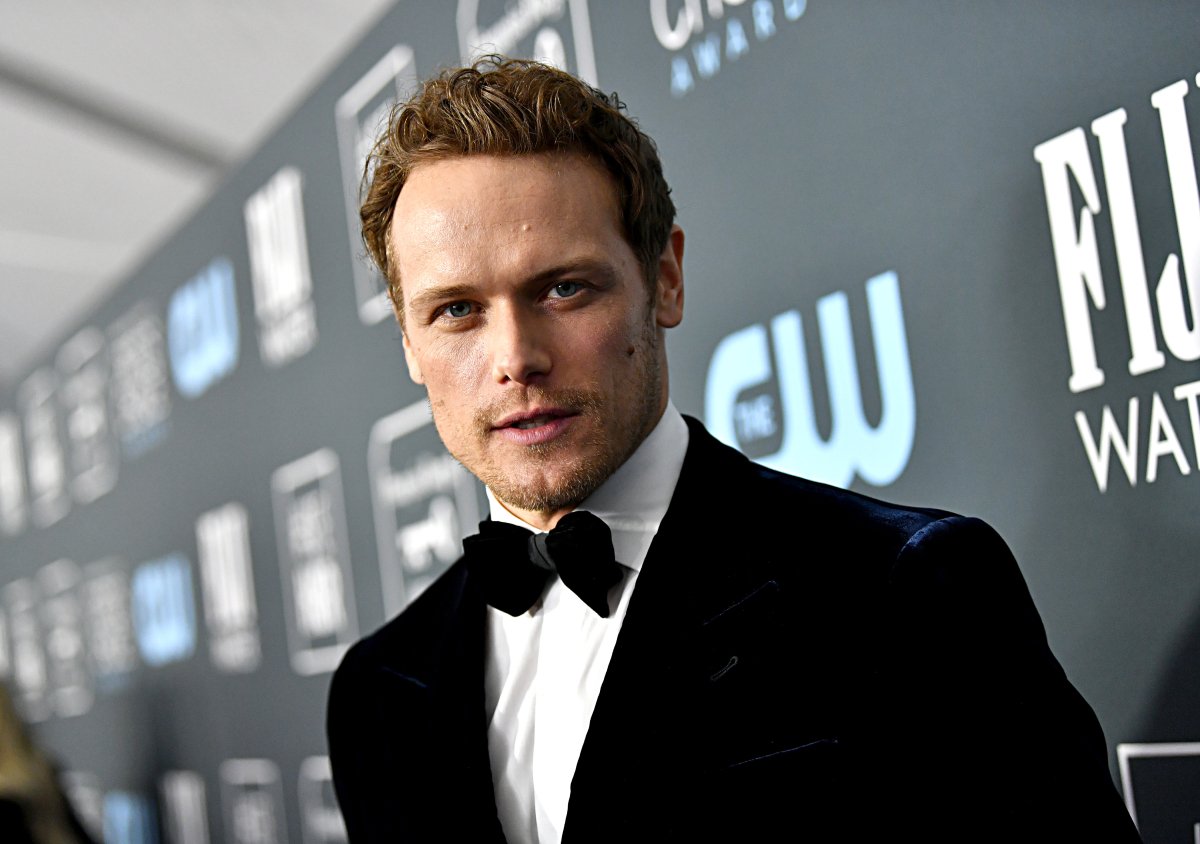 'Outlander' fans are in love with Jamie Fraser
It's common for fans to form an attachment to actors who play their favorite characters. Daniel Radcliffe will always be Harry Potter, Elijah Wood will always be Frodo Baggins, etc. Thanks to the success of Outlander, Heughan and his co-star, Caitriona Balfe, now know this feeling as well. They'll always be Jamie and Claire Fraser. And Heughan is grateful for that fact, but he did admit the Outlander fan base can be "overwhelming."
"It's remarkable and it has this great fan base and I was totally unaware of it when I first got the job," he told Alex Zane on the Just the Facts podcast. "If I had known about the fan base I think I probably would've thought twice because it just would've been so overwhelming."
Gabaldon's Outlander books are popular enough on their own with over 20 million copies sold. But when Outlander Season 1 debuted in 2014, the franchise reached new heights. The show now not only has a worldwide fanbase, but it also helped rejuvenate Scottish tourism. This phenomenon is called the "Outlander effect." And it's a hell of a thing to be the face of.
RELATED: 'Outlander' Season 6 Is 'Small, but Mighty,' Sam Heughan Says
Sam Heughan understands how Robert Pattinson feels about 'Twilight'
Heughan is grateful for the show's success and the world of opportunities it has given him. But he admitted the fan obsession with Jamie can be a lot.
In his interview with Heughan, Zane noted he interviewed Pattinson at the first Twilight premiere. The host said the fan screaming that night was "like nothing else I'd ever heard." And Pattinson was quick to draw a line between himself and Edward Cullen.
"It's not for me, it's for the character," Pattinson said, according to Zane. Heughan agreed with Pattinson's sentiment, saying it's hard to deal with the intense feelings people have about your performance. He said:
"I think playing an iconic character, and I think Jamie Fraser's definitely one, people are. They're obsessed with these characters because they're so invested in them and they want them to be real and they want to get as close to them as possible. So I think sometimes it is hard for people to separate the actor from the character. And I think he did a great job of going in a different direction."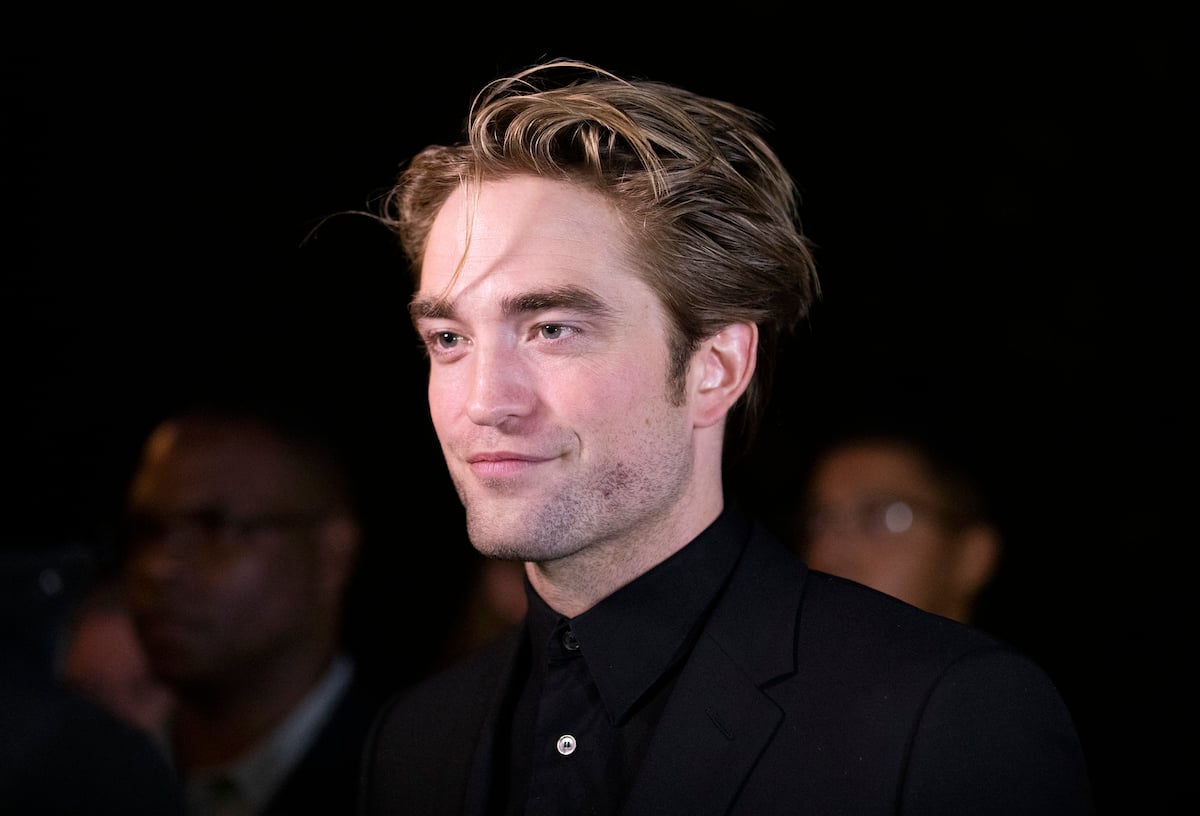 RELATED: 'Outlander' Season 6: Sam Heughan Reveals Season Premiere Release Month
Sam Heughan and Robert Pattinson were both considered too 'ugly' to play their characters
Pattinson's disdain for Twilight mania is well documented. In fact, when the first Twilight movie came out, the actor expressed how difficult it was to deal with the fandom.
"My dad said success and failure were both impostors. That's the best way to go about acting, especially when everything is so extreme," he told MTV in 2008.
Another thing Pattinson and Heughan both had to deal with was people thinking they weren't attractive enough to play their characters. For The Lighthouse star, there was a petition to have Edward recast almost immediately after he landed the role. Pattinson said:
"They had this picture from this Viking film I did where I looked like someone had beaten me in the face with a frying pan. I was wearing this disgusting wig. And they were like 'THIS is Edward.' It was a petition, which they were going to send to Summit saying, 'We will not go and see the movie.' It got up to 75,000 signings. This is about three days after I got cast."
The Twilight mania persisted throughout the franchise's subsequent four films. And when Breaking Dawn Part II finally came out, Pattinson veered as far from franchise films as he could for a while.
As for Heughan, fans felt he wasn't "Scottish enough" to play Jamie. And Gabaldon herself called Heughan "grotesque."
"She'd seen the headshot that I had taken," Heughan told Zane. "And it was like, 'This man is not Jamie Fraser, he's grotesque' from this picture. But when she saw the audition, she thought I was him."
Now, Gabaldon can't imagine anyone else playing the "king of men." And Pattinson looks back on the Twilight movies more kindly now that the mania has calmed down.