'Outlander': Sam Heughan Gives a Major Season 6 Update
Outlander Season 6 was one of the many TV shows forced to delay production due to the coronavirus (COVID-19) pandemic. But in an interview on LIVE With Kelly and Ryan on Oct. 29, star Sam Heughan gave an exciting update on the show's upcoming production schedule.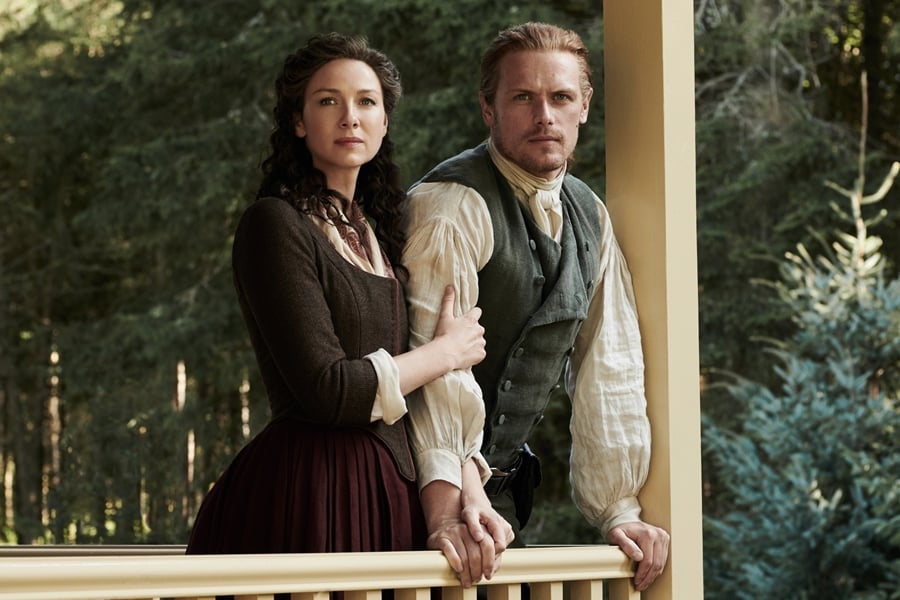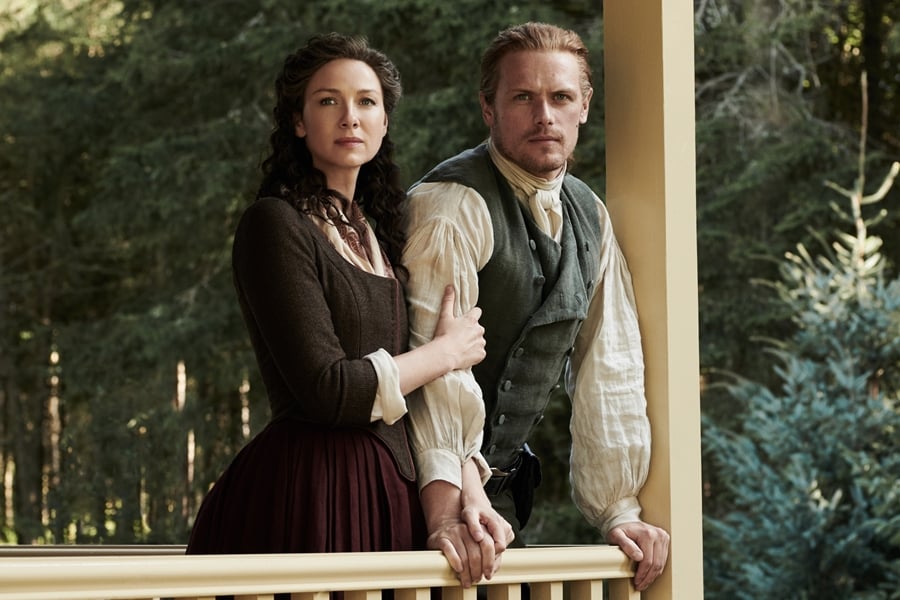 Sam Heughan says 'Outlander' Season 6 is 'gearing up' to starting filming
In the interview with Kelly Ripa and Ryan Seacrest, Heughan confirmed that some of the work on Season 6, like costuming, is already underway.
"With COVID, things have been delayed, but we are definitely, definitely gearing up," the 40-year-old star said. "I've been in a few times for costume fittings."
If the show already has an idea for what costumes it will need for the upcoming season, that means there must be some kind of story already created to account for. (This season will be based on author Diana Gabaldon's Outlander novel A Breath of Snow and Ashes.) After all, you won't know what you'll characters will be wearing unless you know what they'll be doing in the show. So, that will definitely excite fans to hear while they wait through the current Droughtlander.
Heughan did note the pandemic will change the entire production process for the foreseeable future.
"We're going to have to adapt," he told the hosts. "We're going to have to look at a new way of working around it, but we're getting there. I'm excited! I'm excited to go back to work."
RELATED: 'Outlander' Time Travel Explained
Could 'Outlander' be forced to cut sex scenes from Season 6?
Ripa and Seacrest then asked the actor what every Outlander fan was thinking: given COVID safety protocols, will Outlander Season 6 still have its famous sex scenes?
As Heughan replied, "I guess I've got to stay now two meters apart from my co-star, so that could provide some really interesting love scenes. We'll see."
"So, you still will have them, is what you're saying?" Seacrest asked. "They'll still be in this season?"
Heughan responded, "As far as I know. Yeah, I hope so! It is an essential part." Outlander fans have to agree with you there, Heughan.
RELATED: 'Outlander' Season 6: Sam Heughan Opens Up About His Bond With Duncan Lacroix and Calls His Exit a 'Traumatic' Loss
'Outlander' executive producer Maril Davis says Season 6 production still doesn't have a start date
In a tweet to fans on Oct. 23, Outlander executive producer Maril Davis said there's still no official start date for Season 6 filming.
"We have not started filming yet," Davis tweeted. "Traditionally, we don't announce our production start date until we're actually in production!"
Production was supposed to start while Season 5 was airing on STARZ earlier this year, but the pandemic stopped that indefinitely. In an interview on David Berry and Tim Downie's unofficial Outlander podcast, Davis said her show is one of the least-suited to be able to safely film.
"We are going to be shooting Season 6," she said. "That has been slowed down as well. We will come back once we feel like it's safe to do so with our crew and our cast. We don't have the kind of show, unfortunately, that can be COVID friendly."
Davis noted the sheer number of extras the show requires has made figuring out a COVID plan difficult. That and the sex scenes, of course.
"It's the least COVID-friendly show ever," she said. "It means that maybe there's no kissing, there's no interaction; there's not a lot of actors and extras."
While the show likely won't be able to start filming until 2021, Heughan's comments revealing he's been in for costume fittings is definitely a glimmer of hope in the middle of the longest Droughtlander ever.