'Outlander': Sam Heughan Reveals the Downsides of Playing Jamie Fraser
Sam Heughan booked the role of a lifetime with Jamie Fraser. The Outlander leading man is beloved by fans of both the books and series. And over the show's last five seasons (soon to be six), Outlander's fan base has only grown. And as a result, Heughan's. But there are downsides to playing the fictional Scottish highlander. And in a recent interview, Heughan said he would have "thought twice" about accepting the role had he known then what those downsides would be.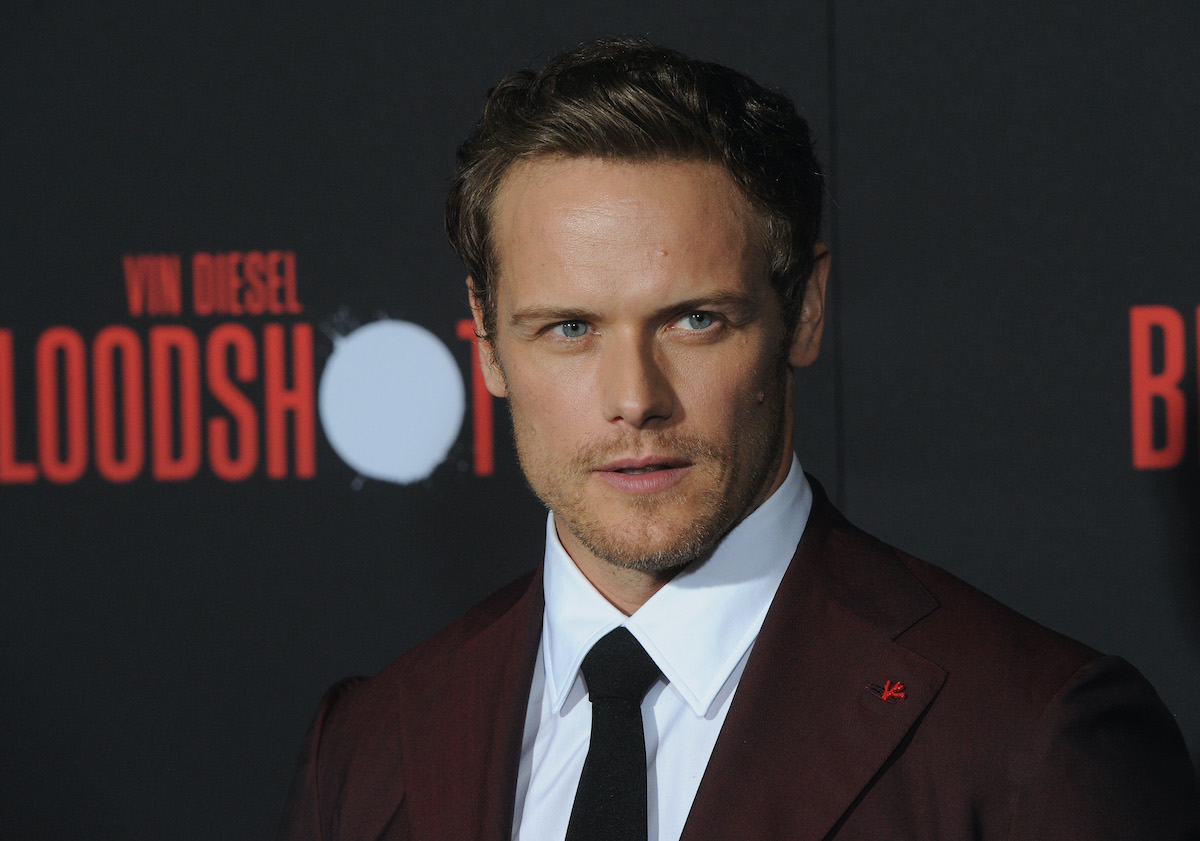 Sam Heughan says the 'Outlander' fan base can be 'overwhelming'
Speaking with Alex Zane on the Just the Facts podcast, Heughan revealed the hard parts about playing Jamie Fraser.
"It's remarkable and it has this great fan base and I was totally unaware of it when I first got the job," he said. "If I had known about the fan base I think I probably would've thought twice because it just would've been so overwhelming."
Indeed, Outlander's fandom is massive. And each fan has their own relationship to the characters, both the book and screen versions. The team at STARZ has worked hard to make the show a loyal adaptation of Diana Gabaldon's books and please fans. And producer Maril Davis said they knew they had a hit series on their hands when the fans loved an early screening of the Outlander pilot. As she said in an episode of the official Outlander podcast in May 2021:
"I knew it had the potential, but I think, as you know, in this industry nothing is for sure. And even things you think are gonna be a smash sometimes don't for various reasons. But I do think I had a pretty good indication when we had an event before we even premiered in Los Angeles. It was really our first big event. We invited fans to come see the first episode and a Q&A. After that and how well that did, I was like, 'OK, I think this is going to do really well."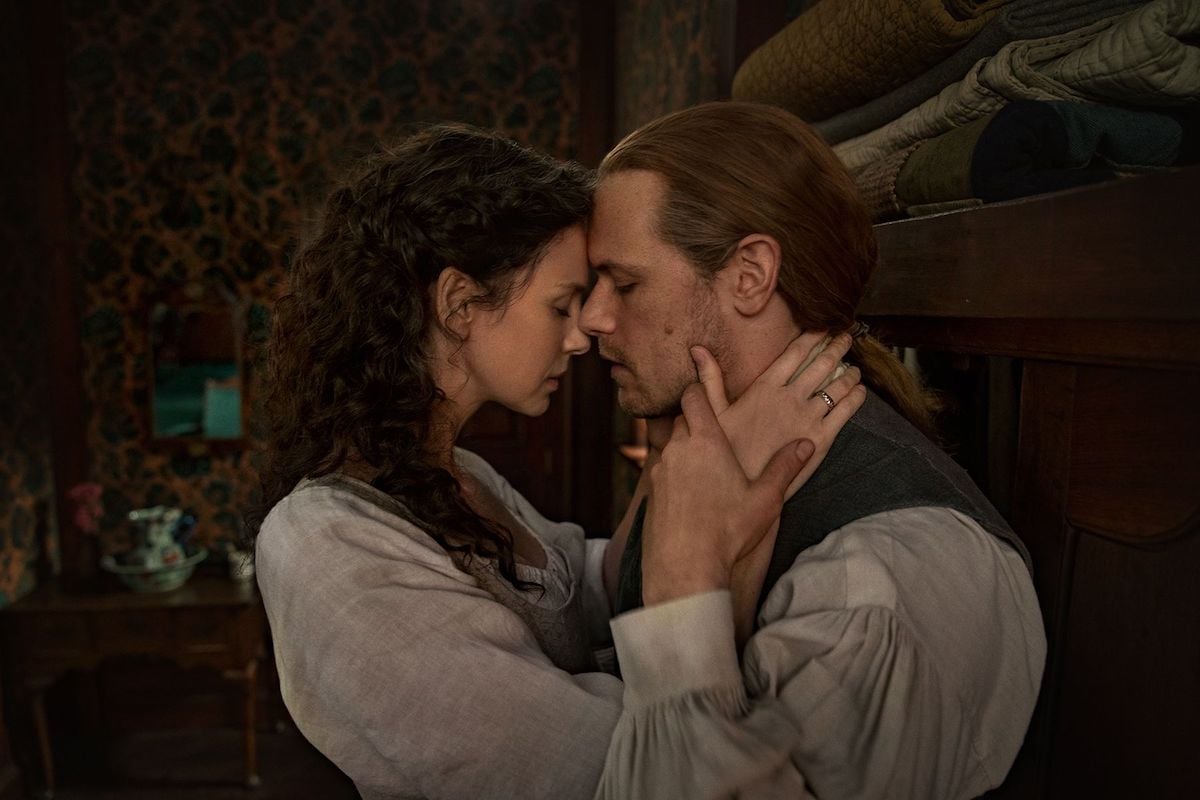 What are Sam Heughan's fans called?
Outlander took Heughan from a struggling actor to a global star. It did the same for his co-star, Caitriona Balfe, who plays Claire Fraser. Their on-screen chemistry has inspired a fandom of its own. The "Outlander shippers" are RPF (Real Person Fiction) shippers who hope to see Heughan and Balfe get together in real life. They aren't together. In fact, Balfe is married. But some fans dream of the on-screen Jamie and Claire being a couple in real life one day.
Heughan has his own individual fandom as well called "Heughan's Heughligans." But it was a different group of Outlander fans that the actor had to call out for harassment in 2020. Unfortunately, there are Outlander fans who Heughan says have bullied him on social media for years. They went so far as to send Heughan death threats and stalk him and his loved ones at times. Heughan called for a stop to the harassment in a Twitter statement in March 2020.
"After the past six years of constant bullying, harassment, stalking and false narrative I am at a loss, upset, hurt, and have to speak out," he said. "It's affecting my life, mental state and is a daily concern."
He said the harassment included "personal slurs, shaming, abuse, death threats, stalking, sharing of private information and vile, false narrative" directed at him, his co-stars, and loved ones. When he was isolating in Hawaii during the beginning of the coronavirus (COVID-19) pandemic, people reportedly stalked his housing accommodations. The Outlander cast — Balfe, Sophie Skelton, Richard Rankin, and more — spoke out in support of Heughan's statement.
The good outweighs the bad when it comes to playing Jamie Fraser
The vitriol is unfortunately something he's had to deal with throughout the production of Outlander's six seasons (season 6 debuts in February 2022). The intensity comes from a deep investment in a character, but that doesn't excuse harassment. Heughan said:
"I think playing an iconic character, and I think Jamie Fraser's definitely one, people are. They're obsessed with these characters because they're so invested in them and they want them to be real and they want to get as close to them as possible. So I think sometimes it is hard for people to separate the actor from the character."
Some other difficulties are that Heughan has had to turn down some exciting roles because it didn't work out with Outlander's filming schedule. But overall, playing Jamie Fraser in Outlander has been more rewarding than it has been difficult.
The 41-year-old star said the role has changed his life. In a professional sense, he's offered roles outright now instead of having to audition for all of his parts. And he feels he's part of a new "category" of actors who have played leading men. But the thing he's especially grateful for the support the fans give of his work outside of Outlander, including his charitable efforts.