'Outlander' Season 6 Cast: Will Duncan Lacroix Return as Murtagh Fitzgibbons Fraser?
Who among us doesn't love Murtagh Fitzgibbons Fraser? Duncan Lacroix's character in Outlander is a beloved fixture of the show. But will Lacroix be in the Outlander Season 6 cast? Here's everything we know about Lacroix's future with the series, and what Murtagh's plot in Outlander Season 5 means for Jamie and Claire's future on Fraser's Ridge.
[Spoiler alert: This article contains spoilers for Outlander Season 5.]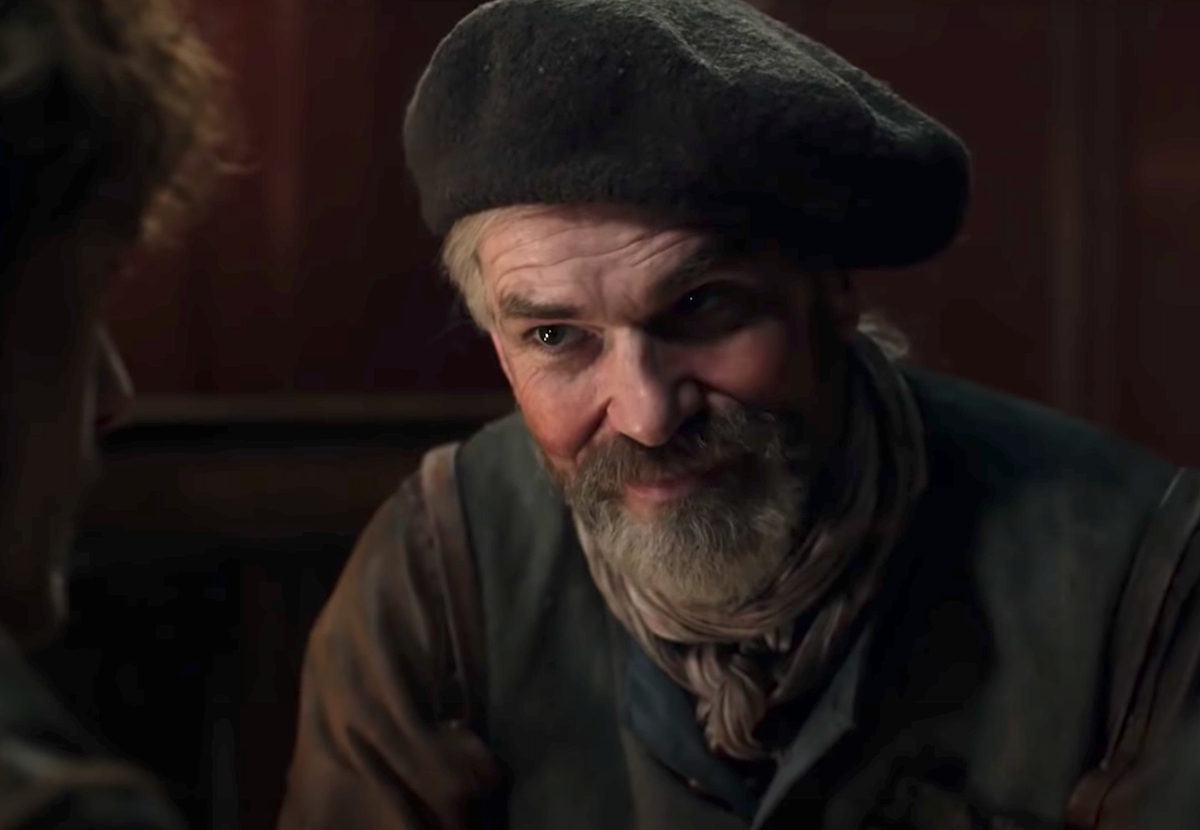 Why did they keep Murtagh alive?
Murtagh was introduced in the Outlander pilot as a member of Clan MacKenzie. He's Jamie Fraser's godfather, closest friend, and a de facto father figure with unshakeable loyalty. When Claire and Jamie went to France in season 2, Murtagh went with them. And he ended up being the first person Jamie and Claire told about time travel.
The trio was in France trying to prevent the Battle of Culloden from happening. They failed to do so, and Jamie sent the pregnant Claire back through the stones at Craigh na Dun before the battle took place. She assumed everyone she loved in Scotland died in the battle, including Jamie and Murtagh. However, Jamie and Murtagh both survived the battle. And that was one thing Outlander actually changed from Diana Gabaldon's books. Murtagh died at Culloden in the Outlander books. But his popularity as a character in the series prompted producers to keep Lacroix on.
Murtagh ended up in Ardsmuir Prison along with Jamie and other Culloden survivors. He and Jamie were separated eventually — Jamie went into indentured servitude in Scotland and Murtagh was sent to the American colonies. The Outlander Season 6 cast will include Mark Lewis Jones, who plays former Ardsmuir prisoner Tom Christie. He and his two grown children will cause some of the season's main conflict.
RELATED: 'Outlander' Season 6: Tom Christie May Require Changing Key Book Details
Is Duncan Lacroix returning to 'Outlander'?
Although Murtagh survived in Outlander much longer than he did in the books, Lacroix's character tragically met his end in Outlander Season 5 Episode 7. He died in a battle between the regulators and the redcoats that Jamie was forced to fight with. Murtagh and Jamie found each other during the fight. But as they walked toward each other smiling, one of Jamie's men shot Murtagh. Jamie later tried to have Claire save him, but it was too late.
However, that wasn't the last fans saw of Murtagh. He appeared in Claire's dream sequence in the Outlander Season 5 finale, "Never My Love." Claire went into a dissociative state while being sexually assaulted in the finale. And in this state, she envisioned herself in a '70s-style home surrounded by her loved ones. Jamie, Brianna, Roger, Jemmy, Ian, Fergus, Marsali, Jocasta, and Murtagh all appeared in her dream state dressed for the times. That will likely have been Murtagh's last scene, unless he reappears in flashback mode or another fantasy sequence in future seasons. But no signs have pointed to Lacroix being in the Outlander Season 6 cast.
Lacroix bid Outlander farewell on Instagram after season 5 episode 7 aired. He said:
"Well those of you who have seen episode 7 know that it's the fondest of fond farewells from yours truly and this guy. My time on Outlander has been magical and I'll miss mixing it up with the cast and crew. A truly heartfelt thank you for all the messages abut the Ep. And for taking the old coot into your hearts. It's no cliche to say that you fans make it so special. RIP Murtagh."
RELATED: 'Outlander' Season 6 Sex Scenes Required Hilarious 'New Acting Challenge,' Sam Heughan Says
When will 'Outlander' Season 6 air?
It was truly sad to see Murtagh go. Other than Jamie and Claire, he was the last character from Outlander Season 1 still in the series. But Lacroix thought Murtagh's death served the story well and set Jamie up for his future. Murtagh's death was Jamie's last straw with the redcoats. After the battle, he refused to fight for them any longer and declared his debt to the British army paid. This could cause him problems in Outlander Season 6, which is set just before the start of the American Revolution in 1775.
"It's very fitting that his death is what leads to the spark that gives Jamie the determination to carry on with the war of Revolution," Laxroix told Variety. He continued:
"I think it makes perfect sense in terms of storytelling. It would have been nice to carry on and fight by Jamie's side, but one of the joys of long-form storytelling is you get attached to these characters over a long period of time so that when one does die, it's such a more emotive experience for the audience. I think it's a lovely bit of drama to have."
Only time will tell if Murtagh will return in flashback in Outlander Season 6. But given that the season was shortened because of coronavirus (COVID-19) restrictions, they may not have had the room to incorporate a scene like that. Outlander Season 6 airs in February 2022.