'Outlander' Season 6 Cast: Will Geillis Duncan Return? Actor Lotte Verbeek Says 'Everything's Possible'
Geillis Duncan was the first time traveler Claire Fraser met in Outlander. Her true identity was revealed in season 1 episode 11 of Outlander, "The Devil's Mark." And not only was Geillis another time traveler, but she was also from Claire's time. Geillis appeared in seasons 1, 2, and 3 of Outlander. But could Geillis actor Lotte Verbeek be part of the Outlander Season 6 cast? She hasn't ruled out the possibility.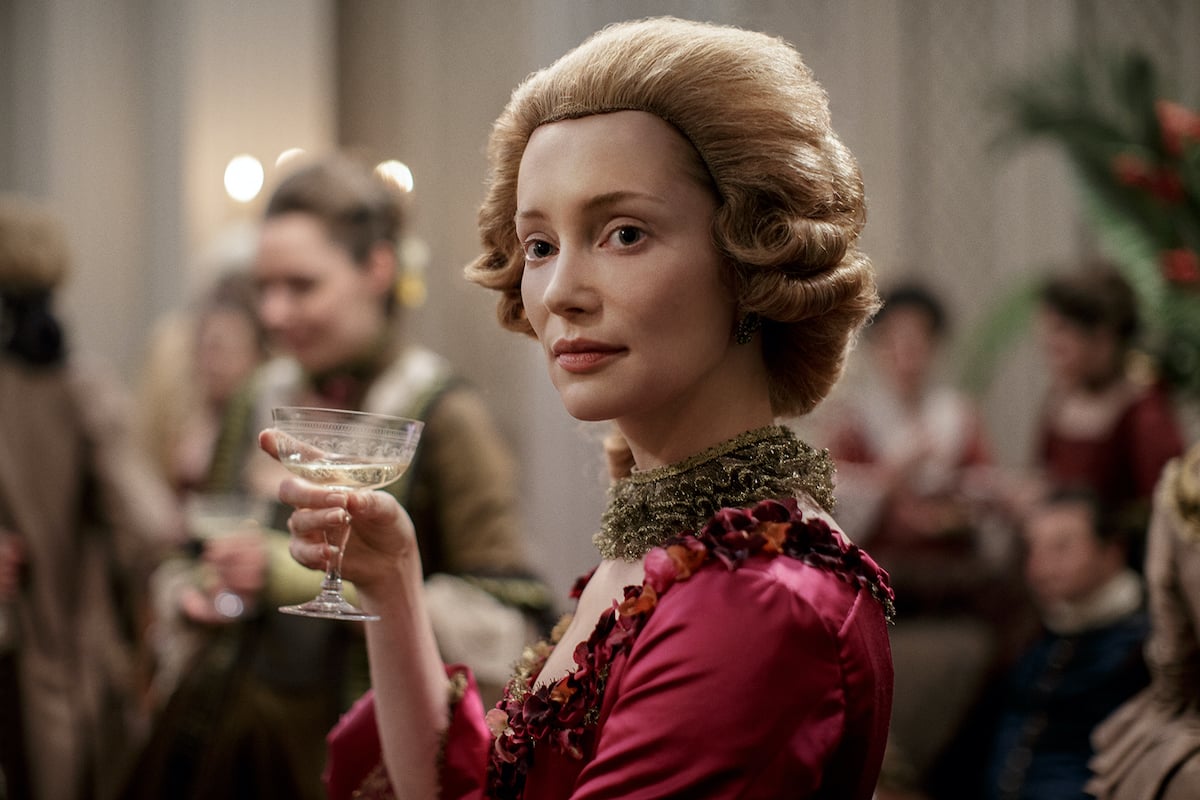 Is Geillis Duncan based on a real person?
In Outlander Season 1 Episode 11, Geillis and Claire are on trial for witchcraft in Cranesmuir. Geillis saves Claire's life by revealing her "Devil's mark," a smallpox vaccination scar. This revealed that Geillis was a time traveler. And she told Claire she had traveled back in time from 1968.
Geillis goes by multiple names in the Outlander books and series. When Claire and Brianna happened to meet her in Scotland in 1968, she went by Gillian. Outlander author Diana Gabaldon said Gillian chose the name Geillis because of its ties to Scottish history. Yes, Geillis Duncan is a real person. She was a teenager accused of witchcraft during the North Berwick Witch Trials. Gabaldon wrote on the "About the Characters" section of her website:
"It is, of course, not the Outlander witch's real name—we meet her in 'DRAGONFLY' under (what we suppose is) her original name of Gillian—she took Geillis deliberately as a name, because of the original, whom she of course was familiar with, owing to her researches into witchcraft."
Verbeek's character was presumed dead after the witch trial. In 1968, Claire tried to warn her against going back in time because of this. But in Outlander Season 3, Geillis returned. She was the one behind Young Ian's kidnapping. With the help of an unwitting clairvoyant woman, Margaret Campbell, and her brother, Archibald Campbell, Geillis tried to unveil a prophecy she thought would tell her when a Scot would once again sit on the Scottish throne. And she took violent means to get her answers.
RELATED: 'Outlander' Season 6 Cast: Will Duncan Lacroix Return as Murtagh Fitzgibbons Fraser?
Will Lotte Verbeek play Geillis Duncan in the 'Outlander' Season 6 cast?
Geillis was convinced killing Brianna (the "200-year-old baby") was the key to regaining Scotland's independence. She was going to kill Ian in order to travel forward in time to kill Brianna. But Claire killed Geillis moments before she could go through the portal in the cave's water. That was the last viewers saw of Geillis in Outlander. And her villain arc was, indeed, thrilling. But is it possible for her to return in Outlander Season 6? According to Express, Verbeek said at the Wizard World Virtual Conference in 2020:
"I think there are ways. I don't know, look, there have been many people suggesting I could come back, mostly fans at the conventions. At my table, also very detailed people tell me, 'This is when she comes back, this is where, this is how it looks.' All I can say is I'm up for it. Everything is possible."
"Everything is possible with a time travel piece," she added. "We'll see."
Geillis appears in four Outlander books: Outlander (book one), Dragonfly in Amber (book two), Voyager (book 3), and Written in My Own Heart's Blood (book 8). Outlander Season 6 will be based on book six, A Breath of Snow and Ashes. The STARZ series typically bases each season on its corresponding book. But it has been known to combine some book contents into one season. Given that, Geillis could appear in Outlander Season 7. But it seems unlikely that she'll appear in season 6.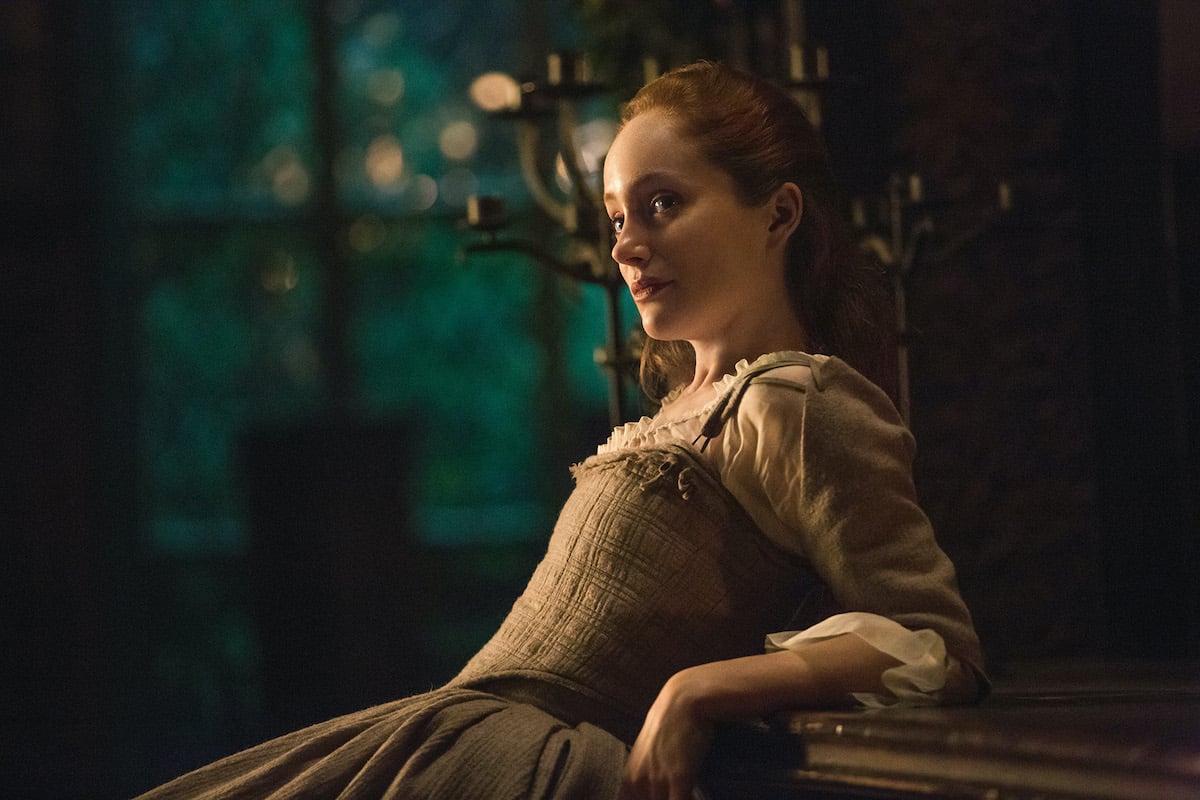 RELATED: 'Outlander' Season 6: Tom Christie May Require Changing Key Book Details
Does Claire meet other time travelers?
It would be fascinating to see how Geillis would return to Outlander, especially since Outlander's inclusion of other time travelers has been few and far between. Claire learns about Otter Tooth (aka Robert Springer) in Outlander Season 4. And Claire meets one of his time traveling companions, Wendigo Donner, in Outlander Season 5.
Wendigo is part of the group that kidnaps Claire. In season 5 episode 12, "Never My Love," he's revealed to be a time traveler when he asks Claire, "Does the name Ringo Starr mean anything to you?" Sam Heughan hinted Outlander Season 6 could feature more time travelers during a virtual appearance at PaleyFest LA. He said:
"We can call back on stuff," he said. "We have seen there are other time travelers out there. It feels as though the universe is opening up a bit more for us to draw upon, as well for the writers."
Geillis' brutal death would make it tricky to come back from. But who's to say traveling to the future won't be part of the Outlander series? Outlander Season 6 comes out in early 2022.