'Outlander' Season 6: Sam Heughan Reveals Season Premiere Release Month
Sam Heughan spilled some key details about when fans can expect the 'Outlander' Season 6 premiere to debut. Here, learn everything you need to know about the STARZ series' upcoming episodes, plus why Heughan is so excited for filming to wrap every year.
Sam Heughan gave more details about the Outlander Season 6 release date. On June 1 (World Outlander Day), the series announced the highly anticipated sixth season would be coming out in "early 2022." The announcement was vague, but Heughan gave fans a better idea of when to expect the season premiere on Twitter.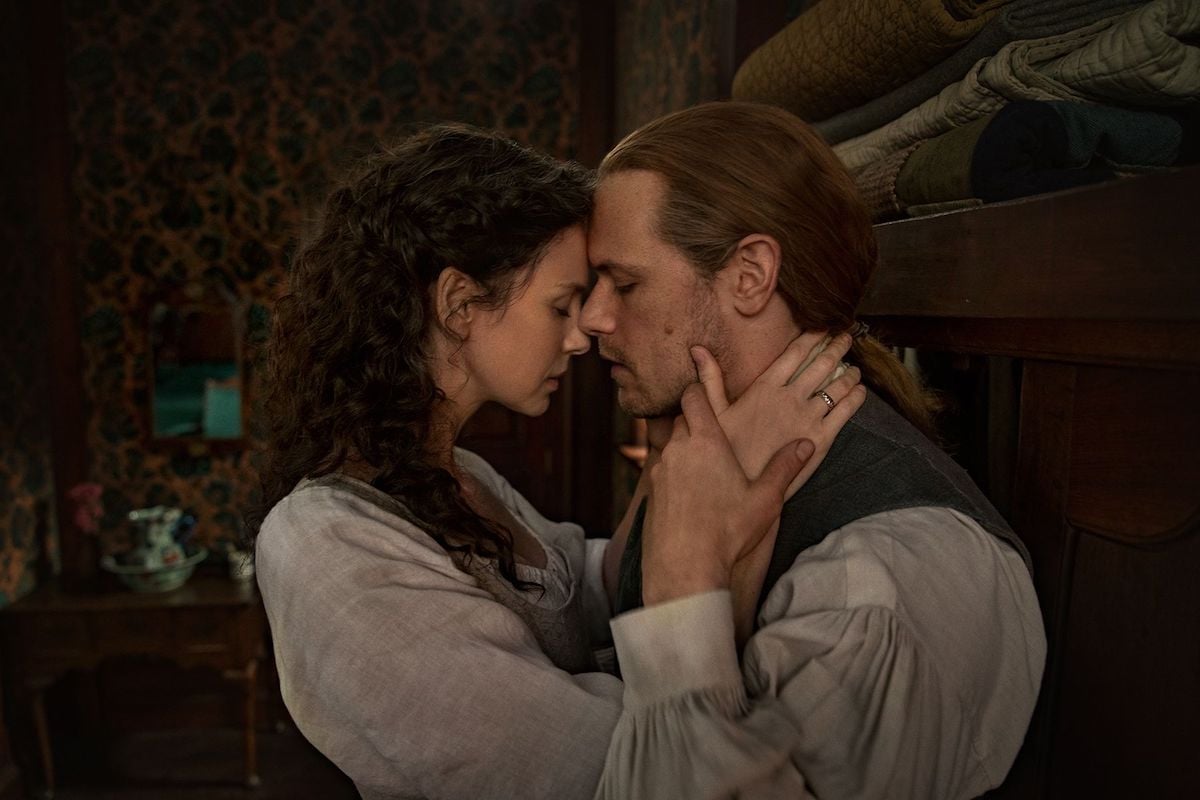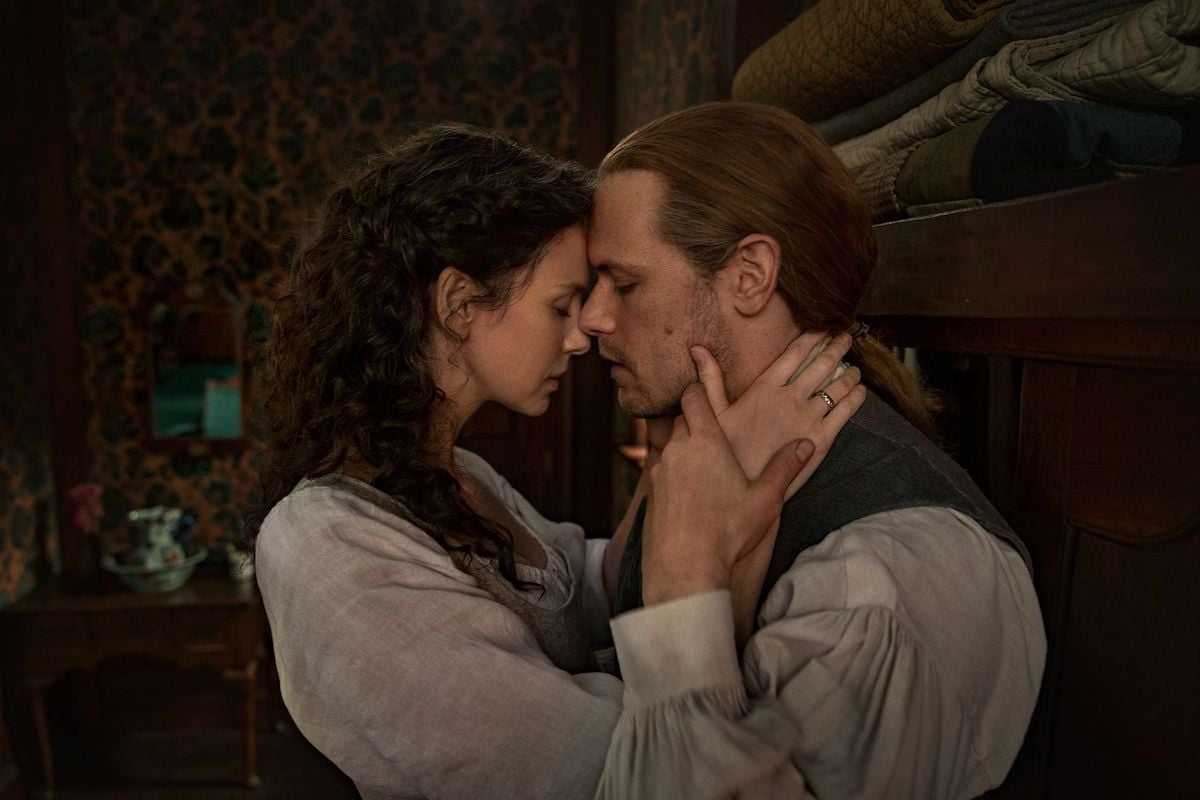 'Outlander' Season 6 wrapped filming in Scotland in June
The Outlander cast and crew were hard at work filming season 6 from January to June 2021. They wrapped filming the first week of June and shared a slew of updates with fans. Before this, fans only heard small, intermittent updates, so this is the info the fandom's been waiting for. Executive producer Matthew B. Roberts said in a statement they hustled to get season 6 done after the pandemic delayed production. But there isn't enough time to get the season out before the end of the year.
Because of the filming difficulties, season 6 will only have eight episodes. Past seasons have ranged between 12 and 16 episodes. Roberts said:
"We are excited to get into the editing room to work on bringing the fans one step closer to reuniting with the family back on Fraser's Ridge. Filming in 2021 has presented an unprecedented set of challenges which led us to the decision to truncate the season in order to bring the fans the most vibrant and dynamic season as soon as possible. Dinna fash, we will then film an extended season 7 with 16 episodes next year as life returns to normalcy."
Sam Heughan says to expect the 'Outlander' Season 6 premiere in February 2022
On June 1, Heughan — who plays leading man Jamie Fraser alongside Caitriona Balfe's Claire Fraser — spilled more details on the season 6 release date timeframe than STARZ did in its announcement.
"THAT'S A WRAP!!!! Well… on Friday," he tweeted. "Season 6 @Outlander_STARZ is FINISHED! We have an extended length first ep for you too. This season will be 8eps with an extended season 7…. Much to celebrate!"
The release month reveal came in response to a tweet from actor Anupam Kher.
"Dearest @SamHeughan! This is the best news for @KirronKherBJP. It is her most favourite show!! She sends her love to all of you!! Jai Ho!" he wrote.
As Heughan responded, "Hope she enjoys it! Out in Feb 2022!"
Outlander Season 5 debuted on Feb. 16, 2020, so it seems it could be preparing to repeat that schedule for season 6.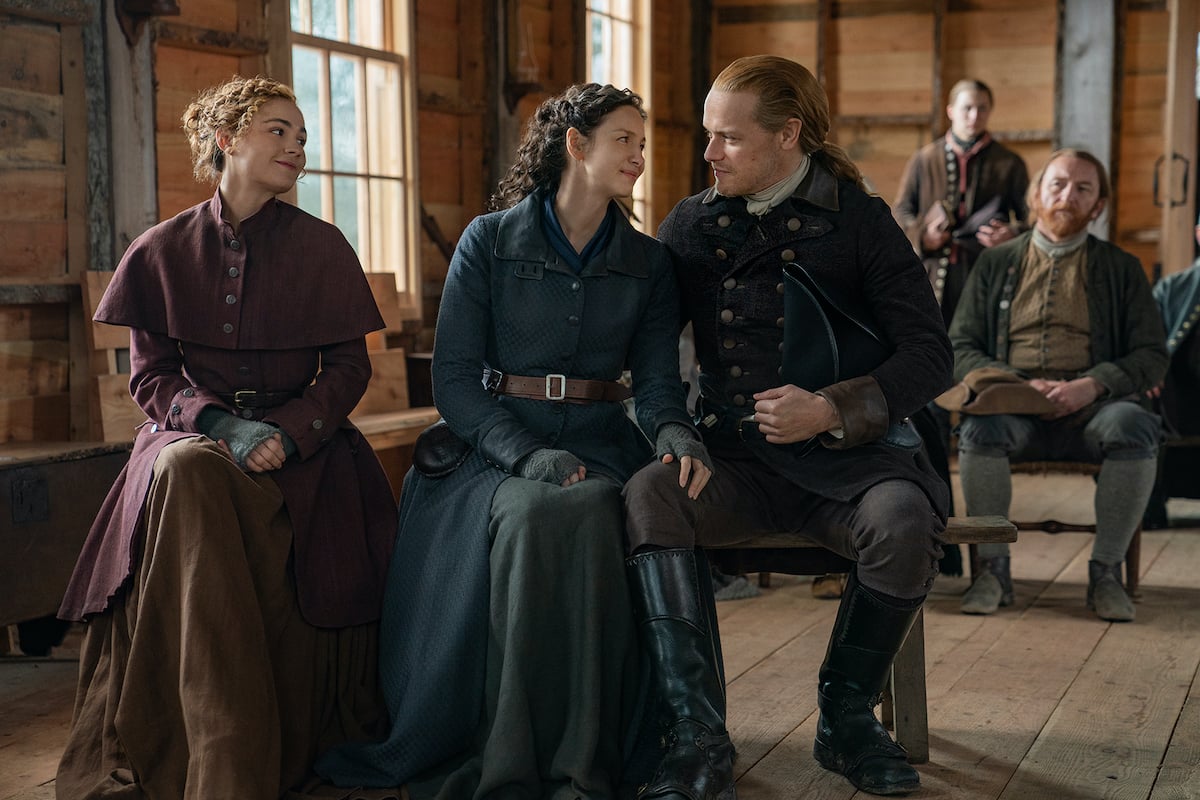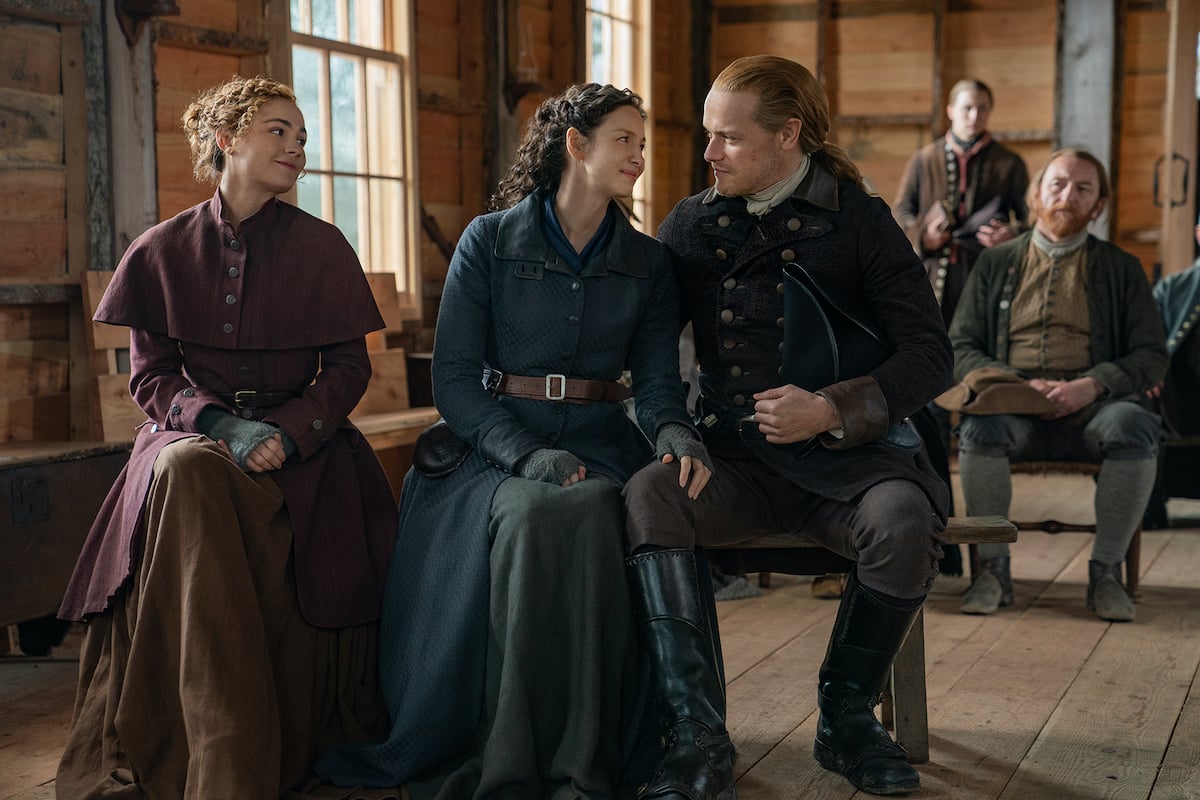 Sam Heughan says filming 'Outlander' is 'brutal'
While Heughan loves playing Jamie, he also loves when he can finally go home.
When Outlander's Twitter account tweeted about the season wrapping, Heughan quoted the tweet and joked, "Wait… I can go home now? Like NOW?! (Drops sporran)."
Celebrating the last day of filming on June 4, he tweeted, "It's FRIIIIIIDAY."
Why is he so excited to be done with work? Well, it's because filming Outlander is "brutal," as he described it.
"It's such a big show, we're normally filming on location, there are so many moving parts, there is so much hair and makeup for hours before you start production," he said on The Cultural Coven podcast. "It's kind of grueling."
He noted the show typically takes 10 months to film, so season 6 only taking 6 months is a big change. Roberts assured season 6 will have the same quality as past seasons. They just only had time to make eight high-quality episodes (including a special 90-minute season premiere) due to COVID restrictions. Heughan illuminated why past seasons have taken so long during the podcast and how it contributes to the "brutal" filming schedule.
"They take their time on the big set-pieces," he said. "But it's not like doing a cop show where you're on the same set every day. Every episode and season feels different. My character has aged as well — from 23 at the start to 50 now."
No doubt, Heughan is excited to have a shorter work schedule this year. It will give him extra time to prepare for the how long Outlander Season 7 will take to film.