'Outlander' Season 6 Is 'Small, but Mighty,' Sam Heughan Says
'Outlander' Season 6 is 'small, but mighty,' according to star Sam Heughan. The actor opened up about the upcoming season in a recent interview, comparing it to an early western. And he reminisced on his 'Outlander' audition. Read Heughan's comments about it all here.
Sam Heughan is sharing more details about Outlander Season 6. The star opened up about how eerie it was to film Outlander during quarantine in a recent interview. And despite season 6 being one of the "most difficult" to film, Heughan says it's bound to please, calling it "small, but mighty."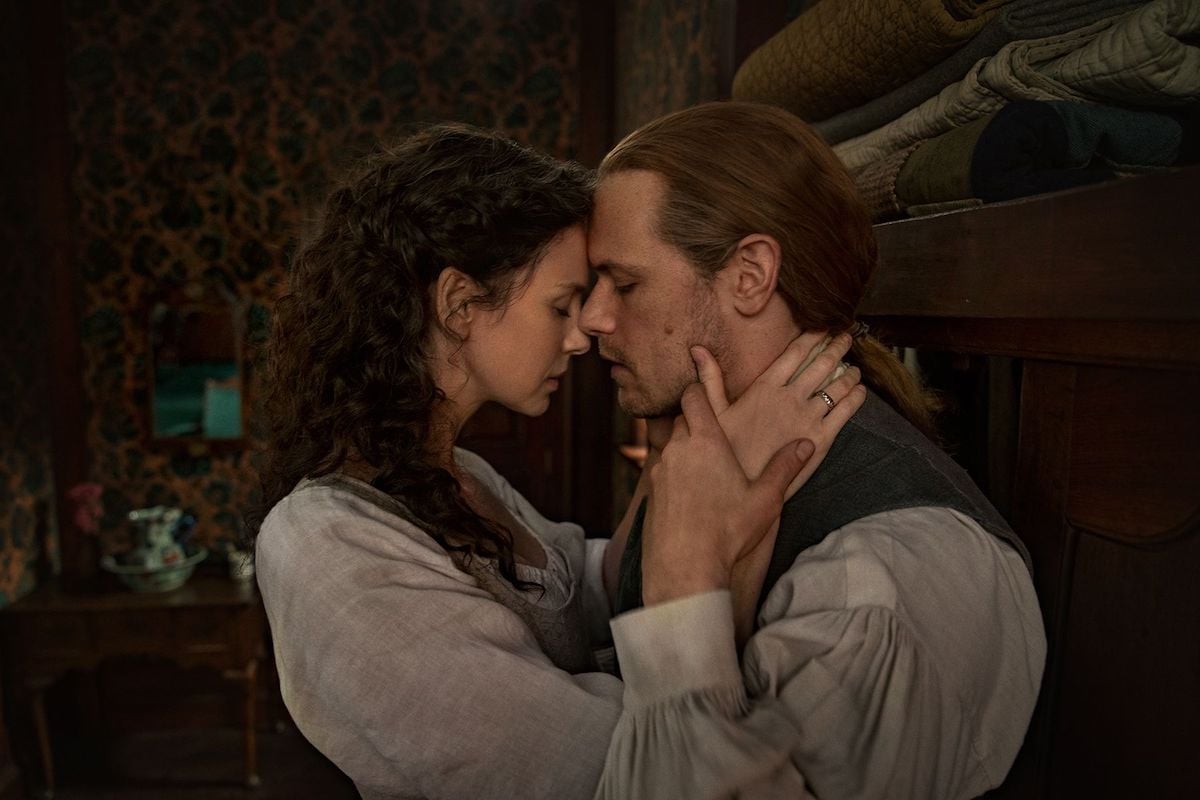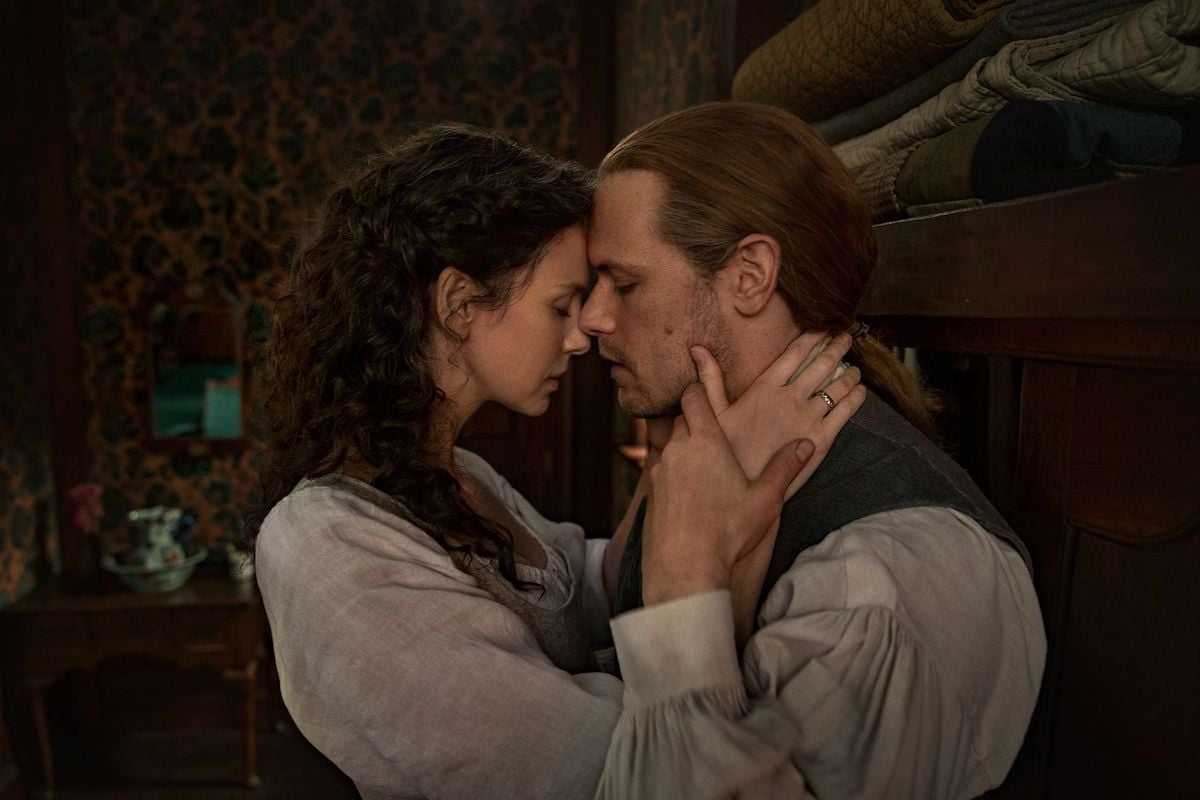 Sam Heughan compares 'Outlander' Season 6 to a western
Outlander Season 6 is coming out in February 2022, 13 months after it started filming. After the coronavirus (COVID-19) pandemic delayed production, the cast and crew were finally allowed to go back to Outlander's studio in Scotland to begin filming. COVID-19 restrictions made it one of the hardest Outlander seasons to film. And on top of its logistical difficulties was the eerie feeling of lockdown. Heughan opened up about the experience on the Just the Facts podcast on June 15. He said:
"It's been challenging. I think shooting through a Scottish winter during a pandemic, it was weird. We would go to work, especially at the start, and we didn't know what was going to happen. I'd just finished a movie in London which had similar protocols. But to be in Scotland and to see no one on the roads driving to work — and just to be in this world where it felt like we were the only people at work — it was kind of crazy."
Nevertheless, everyone banded together to make a strong season. And while it will be the shortest season of Outlander yet with just eight episodes, Heughan says it will still measure up. And its setting will make it feel like an old western movie, according to the star.
"I'm really pleased with this season," he said. "It feels almost like early western vibe. And, you know, we're building to the War of Independence. Obviously, there's time travel as well and all the other elements. It feels like a small, but mighty season."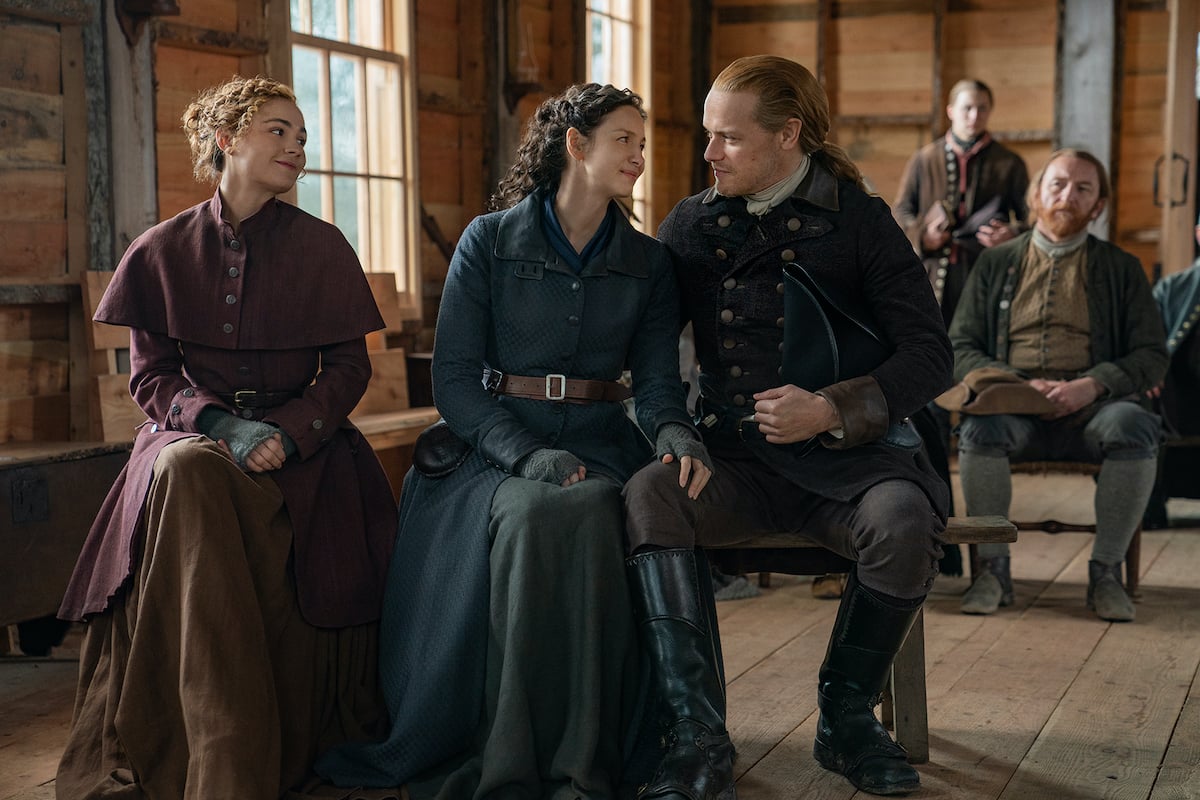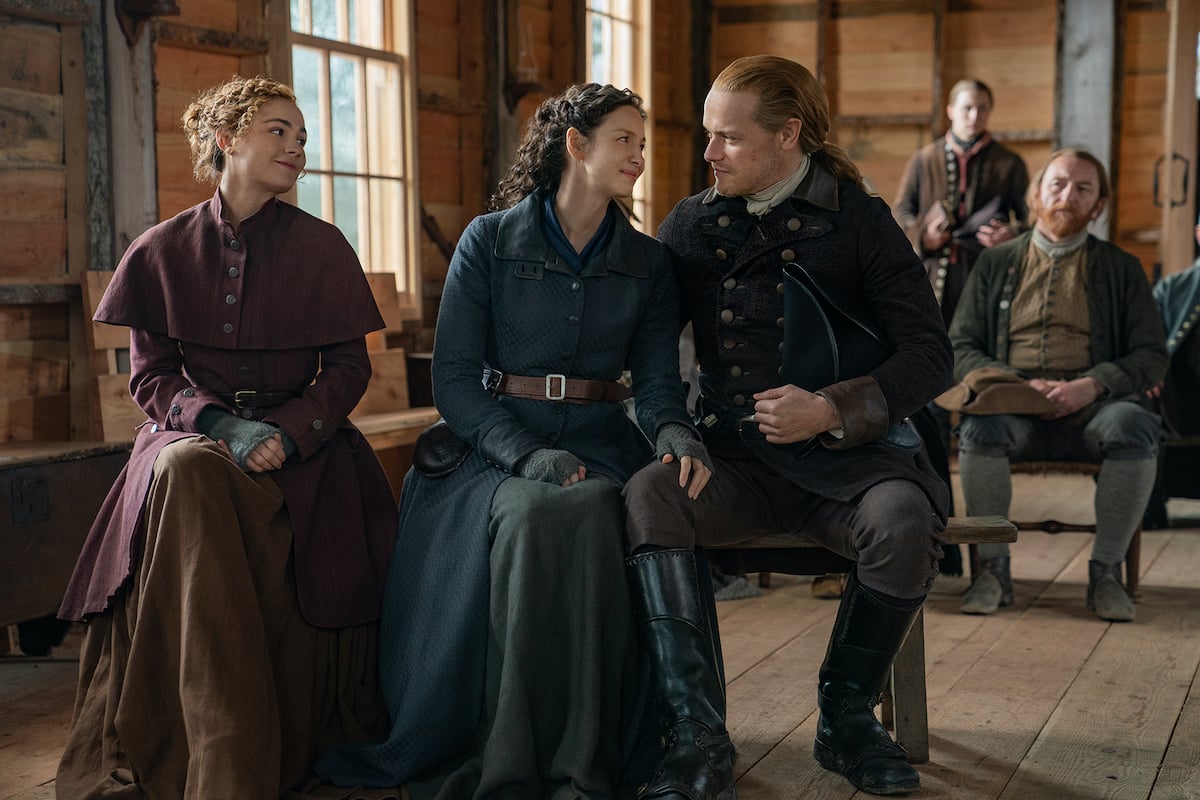 Sam Heughan's 'Outlander' audition was a lucky day
Heughan also reminisced on his Outlander audition from way back when. The time-traveling drama was his big break. And just before landing the role, he was playing a superhero. Heughan said:
"I had been in America. I had done this arena tour called Batman Live where I played Batman and Bruce Wayne. And it was ridiculously amazing. It was one of those jobs you never think you'll ever do. And then, I spent like four or five months staying in Los Angeles for pilot season. And I got pretty close on a number of jobs, but not got them and came back to London."
The 41-year-old star was close to quitting acting because he had so many failed auditions. But then, his luck changed. He said:
"I was feeling pretty despondent and spent all my money. At this point, I was 34 and just thinking, 'Can I keep doing this?' And then, I had this audition. I remember when I read it, I just was like, 'Oh, yeah. I know this guy. I can do this.' It was strange. I really think it was all about timing. Because also, when I went to do my audition, one of my best friends' wives was the auditioner. She was there, so it just suddenly put me at ease. And then, she brought one of my best friends in to test with me on the screen test."
'Outlander' creator Diana Gabaldon called Sam Heughan's headshot 'grotesque'
Heughan came close to losing the part, despite the ease having his friends in the audition room gave him. Outlander author Diana Gabaldon called his headshot "grotesque" when she first saw it. It made her not want to cast him as Jamie Fraser.
"She'd seen the headshot that I had taken," Heughan said. "And it was like, 'This man is not Jamie Fraser, he's grotesque' from this picture. But when she saw the audition, she thought I was him."
Indeed, Gabaldon changed her mind completely when she saw him embody the character.
"That man is a Scot to the bone and Jamie Fraser to the heart," she later said. Although her comments did make Heughan get new headshots taken "straight away."
In 2014, Gabaldon dug through Twitter to find that headshot. And she found it on Heughan's own Twitter account. He shared the black-and-white photo in July 2012 saying, "New headshot, what do you think?"
"You know when I said I looked at your photos and said, 'This guy looks grotesque, what are they thinking?'" Galbaldon tweeted back. "#Yeahthisone."
He's certainly a heartthrob now. Outlander Seasons 1 through 5 are currently streaming on the STARZ app.