'Outlander' Season 6: How Old Are Jamie and Claire in the New Season?
Jamie and Claire Fraser were separated for 20 years in Outlander. Thankfully, they've been reunited for two seasons now, approaching their third. Seasons 4 and 5 found the Frasers making a home in colonial North Carolina and becoming grandparents. But when the show started, they were in their 20s. So, how old will Jamie and Claire be in Outlander Season 6?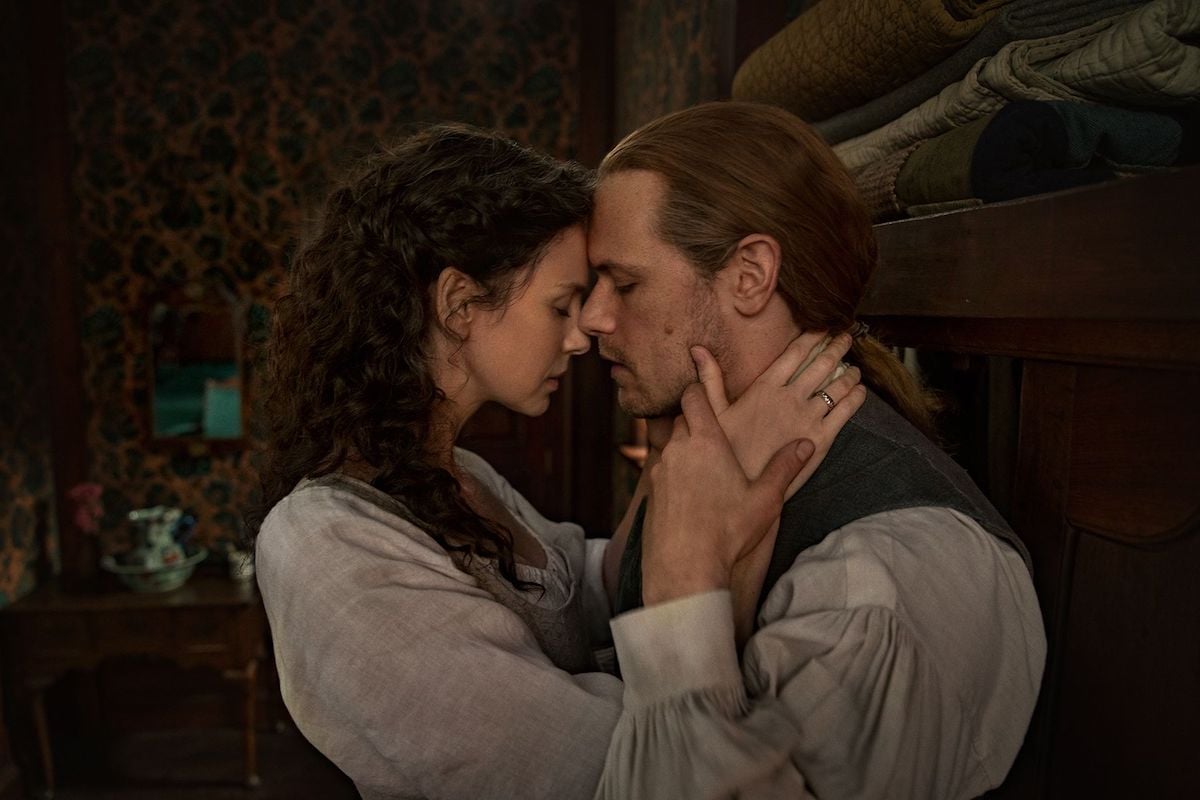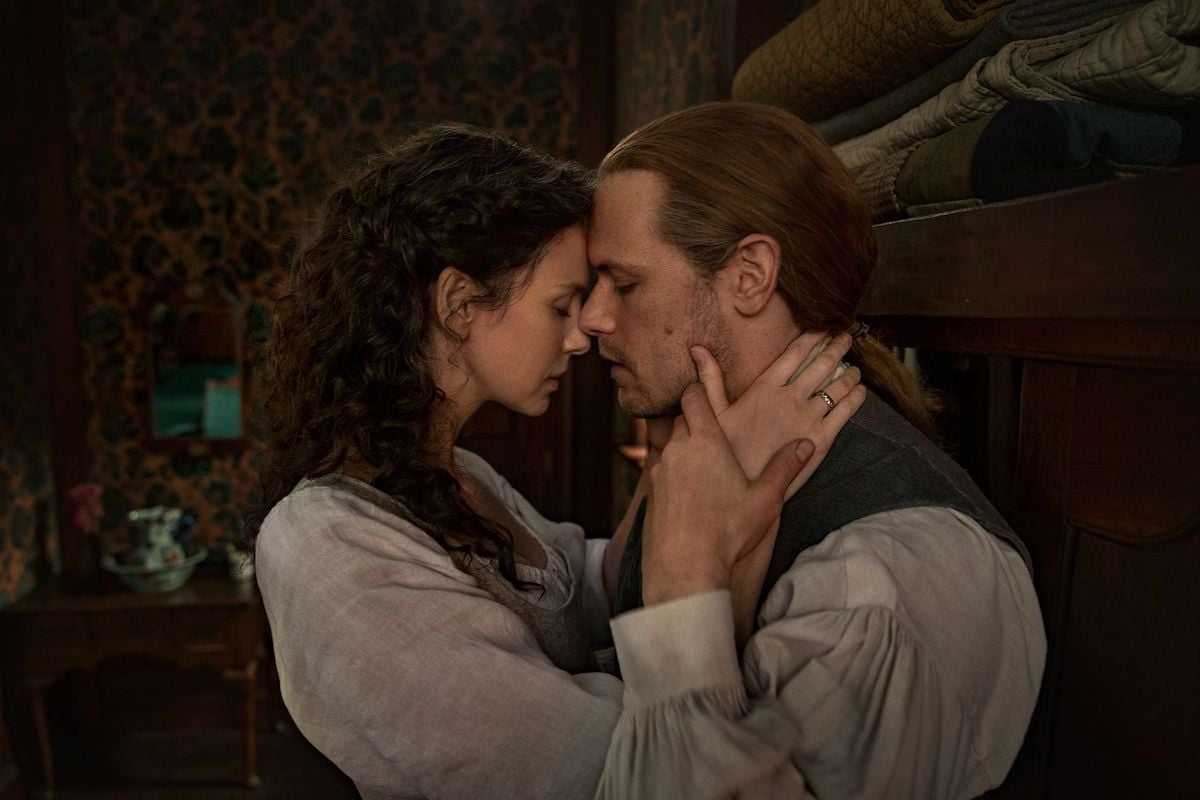 'Outlander' Season 6 updates
Outlander Season 6 is coming out in early 2022. The STARZ series announced a handful of updates for eager fans on June 1 — the ways the pandemic affected filming being one of them. Executive producer Matthew B. Roberts said in a statement filming under COVID-19 safety precautions forced them to make season 6 shorter. As a result, Outlander Season 6 will only have eight episodes, but there will be a 90-minute season 6 premiere and an extended season 7.
Outlander Season 6 will be based on Diana Gabaldon's sixth Outlander book, A Breath of Snow and Ashes. A press release detailing the season 6 updates revealed Jamie and Claire's life on Fraser's Ridge is going to become more difficult. It said:
"The Frasers strive to maintain peace and flourish within a society which — as Claire knows all too well — is unwittingly marching towards Revolution. Against this backdrop, which heralds the birth of the new American nation, Claire and Jamie have built a home together at Fraser's Ridge. They must now defend this home — established on land granted to them by the Crown — not only from external forces, but also from the increasing strife and conflict in the community within their care."
RELATED: 'Outlander': The Exact Moment Producers Knew the Show Would Be a Hit
Jamie and Claire Fraser are in their 50s in 'Outlander' Season 6
Jamie, Claire, Brianna, and Roger's life on Fraser's Ridge was hard won. The family overcame adversity to establish their home in North Carolina and experienced even more hardship once living there. Still, Brianna and Roger's decision not to go back to the future with their son was a beautiful moment for the family. And it's wonderful to see Jamie and Claire as grandparents and to see Brianna and Jamie's relationship grow. But how old are the Caitriona Balfe and Sam Heughan's characters?
In season 1, Jamie was 23 and Claire was 26, nearly 27, according to an Outlander timeline laid out by author Diana Gabaldon. Claire spent three years away from Frank by the time she went back through the stones in season 2. Back in her own time, she raised Brianna with Frank for 20 years. After learning Jamie survived the Battle of Culloden, Claire went back in time to 1766 and reunited with Jamie. The couple ended up washed up on the shores of Georgia in 1767, and then they put down roots in North Carolina. Brianna and Roger traveled back in time and arrive in Scotland in 1769.
In season 5, Jamie and Claire have been back together for several years. Jamie is 50, and Claire is 54. Season 6 will pick up where season 5 left off. Set in 1775, the Frasers are on the cusp of witnessing the American Revolution.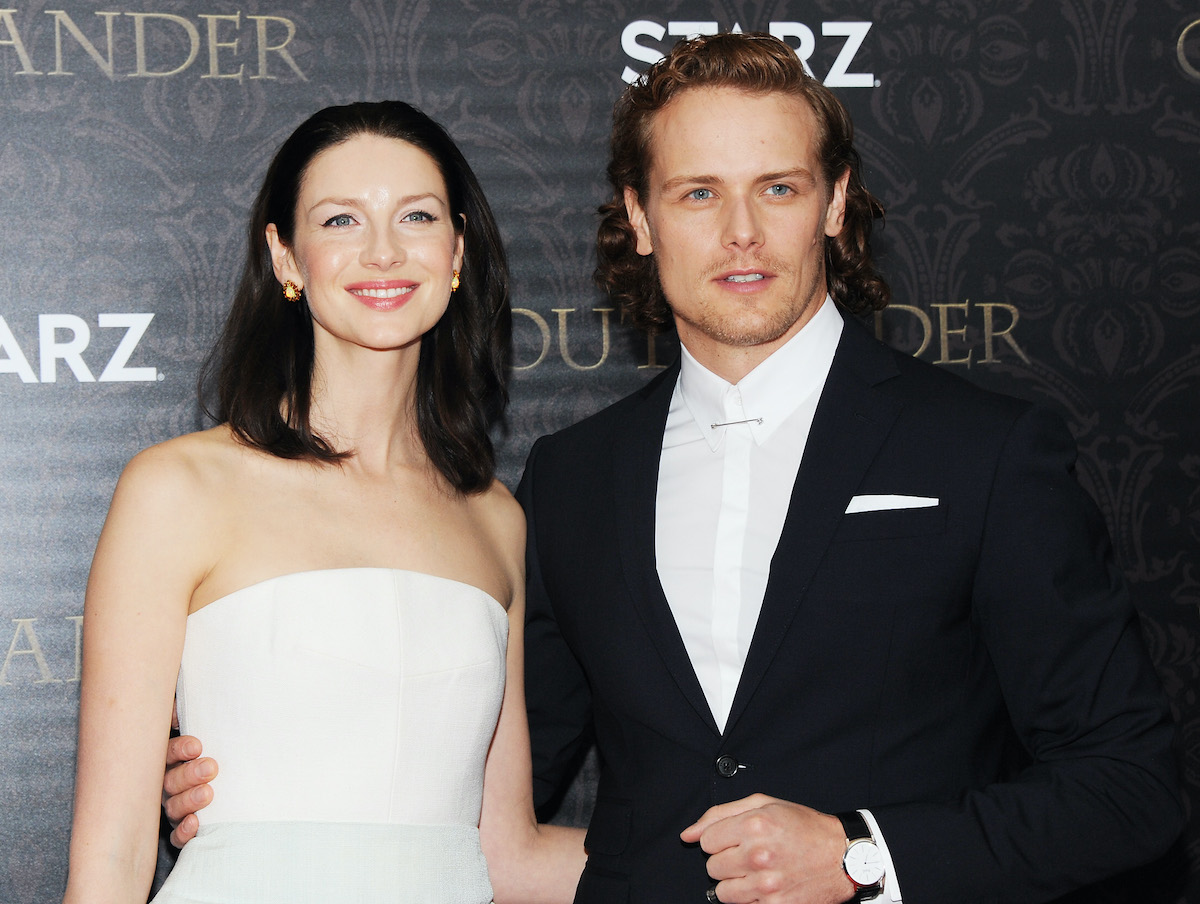 RELATED: 'Outlander' Was Supposed to Be a TV Movie, EP Says
'Outlander' helped Caitriona Balfe combat ageism
The stars of Outlander are younger than their characters. Balfe and Heughan are both 41, with Balfe being six months Heughan's senior. In 2019, Balfe talked about playing an older woman in Outlander on Twitter. And she revealed seeing herself in Claire's aged hair and makeup helped change her relationship to aging.
When asked if it was hard to see herself older, the actor replied, "No it's good…. it helps counter balance all the crap pressure I feel from all the bombardment of pictures and ads about how we should all look like teenagers. We shouldn't. Wrinkles equals time equals life … trying to love them."
Outlander Season 6 premieres in February 2022.