When Does 'Outlander' Season 6 Come Out? The Premiere Will Be 90 Minutes Long
The Droughtlander is ending! In honor of World Outlander Day on June 1, the STARZ series announced Outlander Season 6 has wrapped filming. The announcement came with a release date for the season and also revealed how many episodes fans can expect. While the season will be shorter than others, the Outlander Season 6 premiere will be one of its longest episodes ever.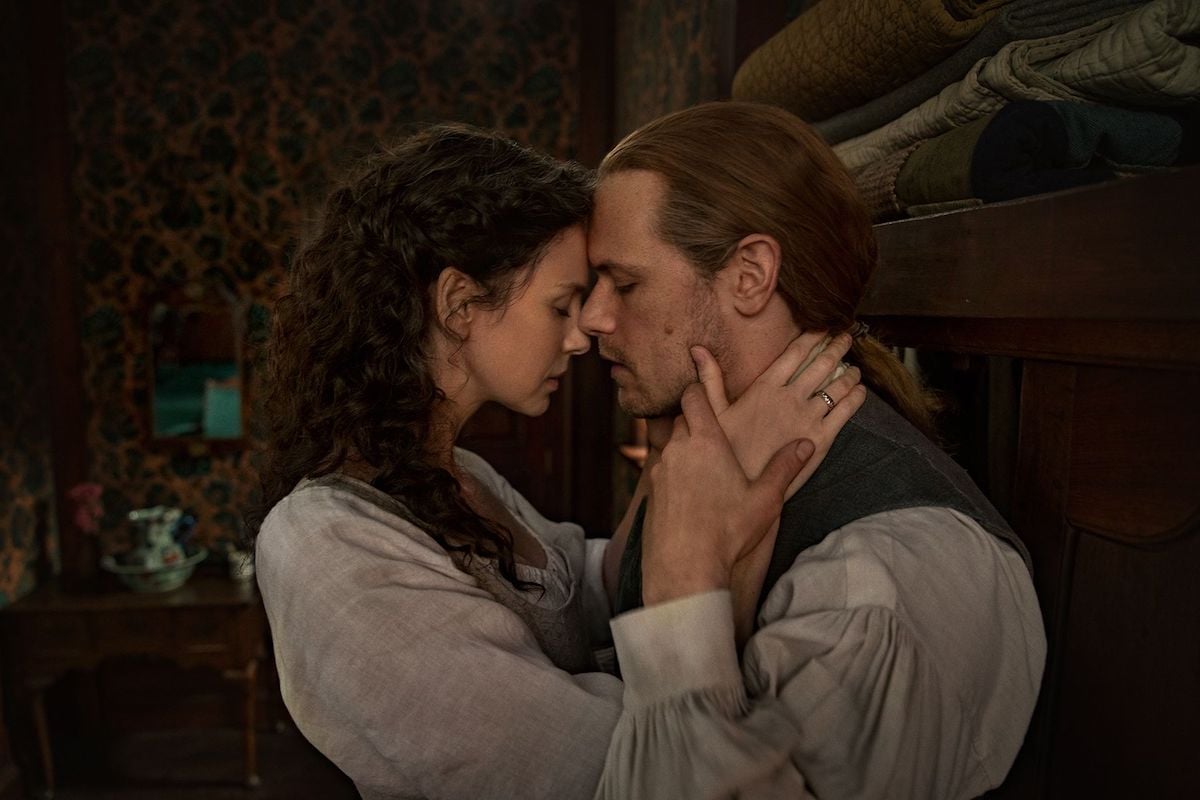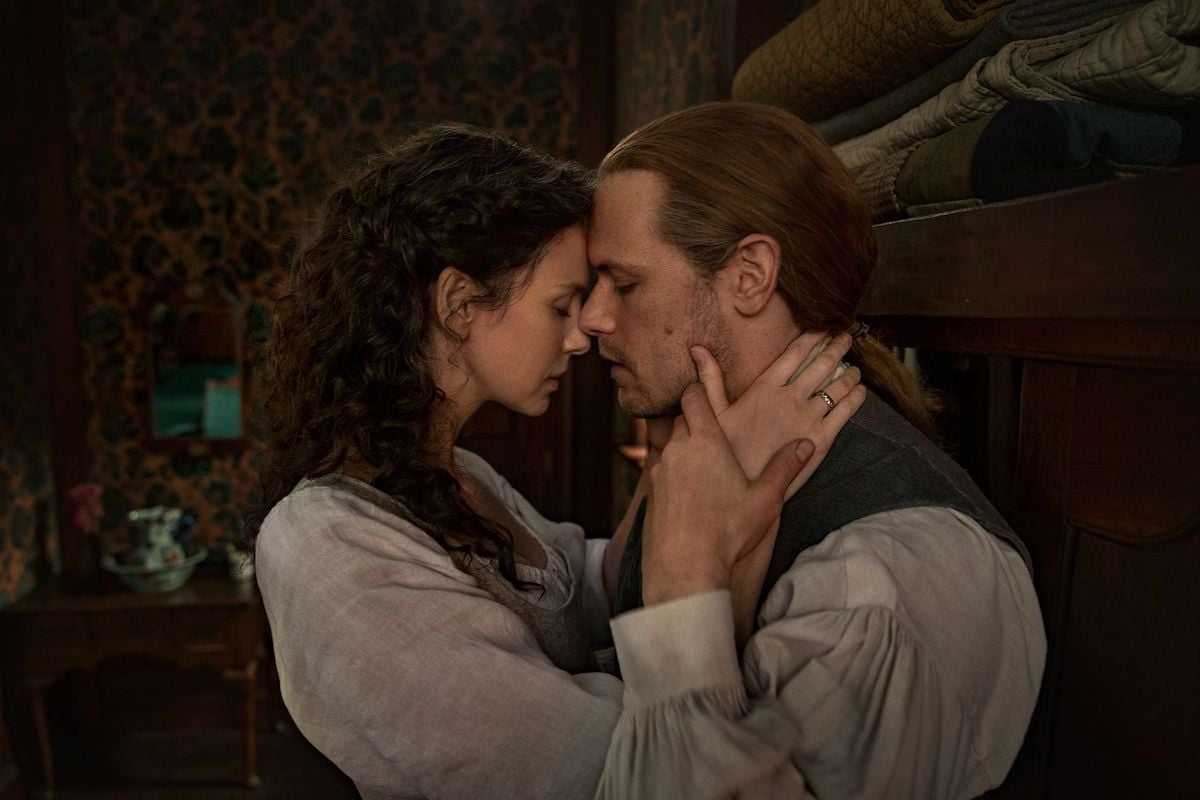 'Outlander' Season 6 release date
June 1 is World Outlander Day — a day for fans to celebrate the popular series. The cast banded together to create a video tribute to fans to commemorate the special day. Stars Caitriona Balfe, Sam Heughan, Sophie Skelton, and Richard Rankin all appeared in the video. The Christie family actors Mark Lewis-Jones, Alexander Vlahos, and Jessica Reynolds appeared, as did other cast members from past seasons.
On Twitter, Outlander shared first-look photos from the upcoming season and said the season premiere will come out in "early 2022." Unfortunately, the pandemic made it impossible for the show to get the episodes done before the end of the year. In the first episode of the official Outlander podcast, executive producers Matthew B. Roberts and Maril Davis explained how long it takes to film each episode. And their comments will help fans understand why filming each season takes so long, even without a pandemic.
"People probably don't realize how many meetings we go to," Roberts said. "Prior to the cast and the shooting crew arriving for the day, we've gone through hundreds and hundreds of meetings. One of the reasons why Droughtlander is Droughtlander is because we want to get it right. So we want to take the time to do it right."
Davis said one episode of Outlander takes 12 days to film, give or take. Filming under COVID safety precautions undoubtedly made the work days longer.
How many episodes will season 6 of 'Outlander' have?
Another thing the pandemic changed is the season length. Outlander Season 6 will be the shortest season in the show's history at eight episodes. Season 1 had 16, seasons 2, 3, and 4 had 13. And season 5 had 12. The good news is because of the short season, the Outlander Season 6 premiere will be 90 minutes long. And season 7 (which has already been green-lit at STARZ) will be 16 episodes, like season 1. Roberts said in a statement:
"Filming in 2021 has presented an unprecedented set of challenges which led us to the decision to truncate the season in order to bring the fans the most vibrant and dynamic season as soon as possible. Dinna fash, we will then film an extended season 7 with 16 episodes next year as life returns to normalcy."
"Dinna fash" is a Scottish saying for "don't worry."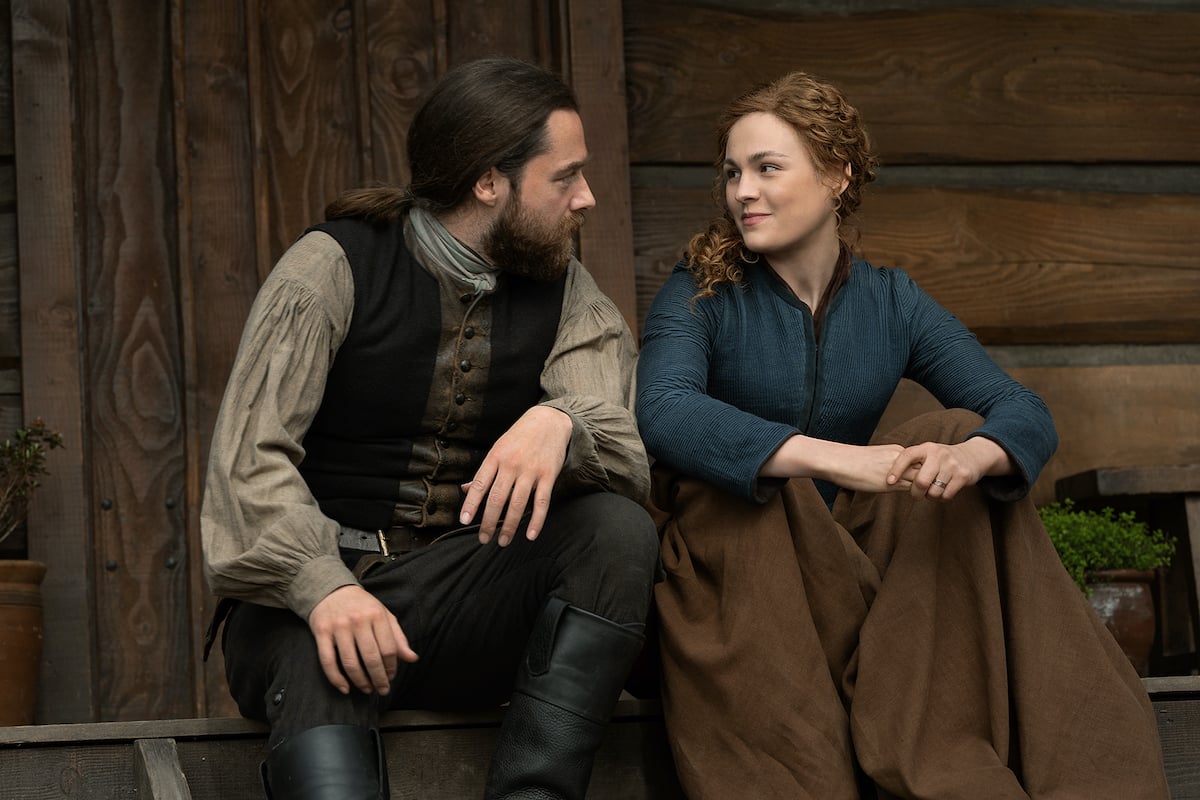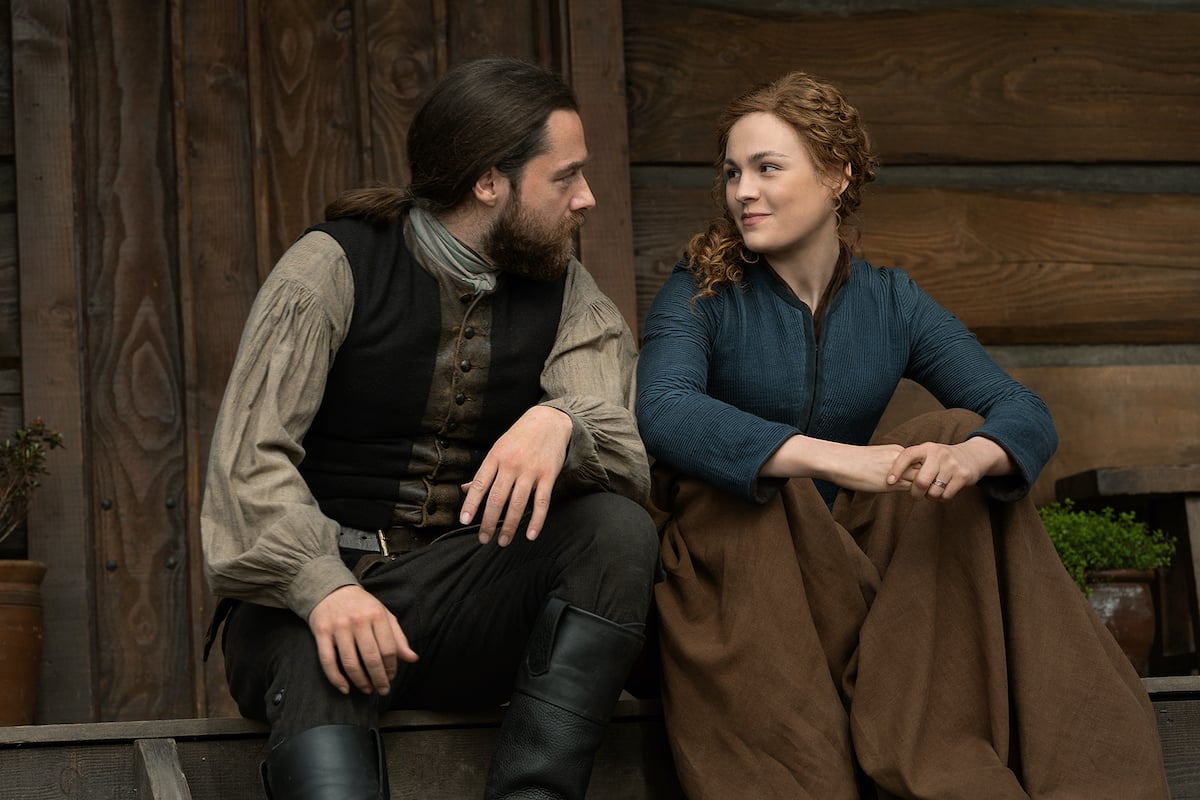 Where to watch 'Outlander' Season 5
Season 6 will be a difficult time for Jamie and Claire Fraser. As a press release from STARZ said:
"If Season Four asked 'What is home?' and Season Five asked, 'What are you willing to do to protect your home?' then Season Six explores what happens when there is disharmony and division among the inhabitants of the home you've created: when you become an outsider, or an 'outlander,' so to speak, marginalized and rejected in your own home."
Jamie and Claire will be dealing with the aftermath of the violent assault Claire lived through at the end of season 5. And Tom, Allan, and Malva Christie will cause some turmoil for the Frasers, according to Diana Gabaldon's sixth Outlander book, A Breath of Snow and Ashes.
While fans wait for the Droughtlander to end in 2022, Outlander Season 5 is ready to view on the STARZ app. The show can also be purchased on Amazon Prime.