'Outlander' Season 6 Reveals What Happened to Young Ian, John Bell Says
Outlander's Young Ian went through quite the journey between seasons 4 and 5. And according to actor John Bell, Outlander Season 6 will finally reveal exactly what happened to Young Ian that changed him so much. Bell spoke about his character at the Outlander New York Comic Con 2021 panel.
[Spoiler alert: This article contains spoilers for Outlander Season 5.]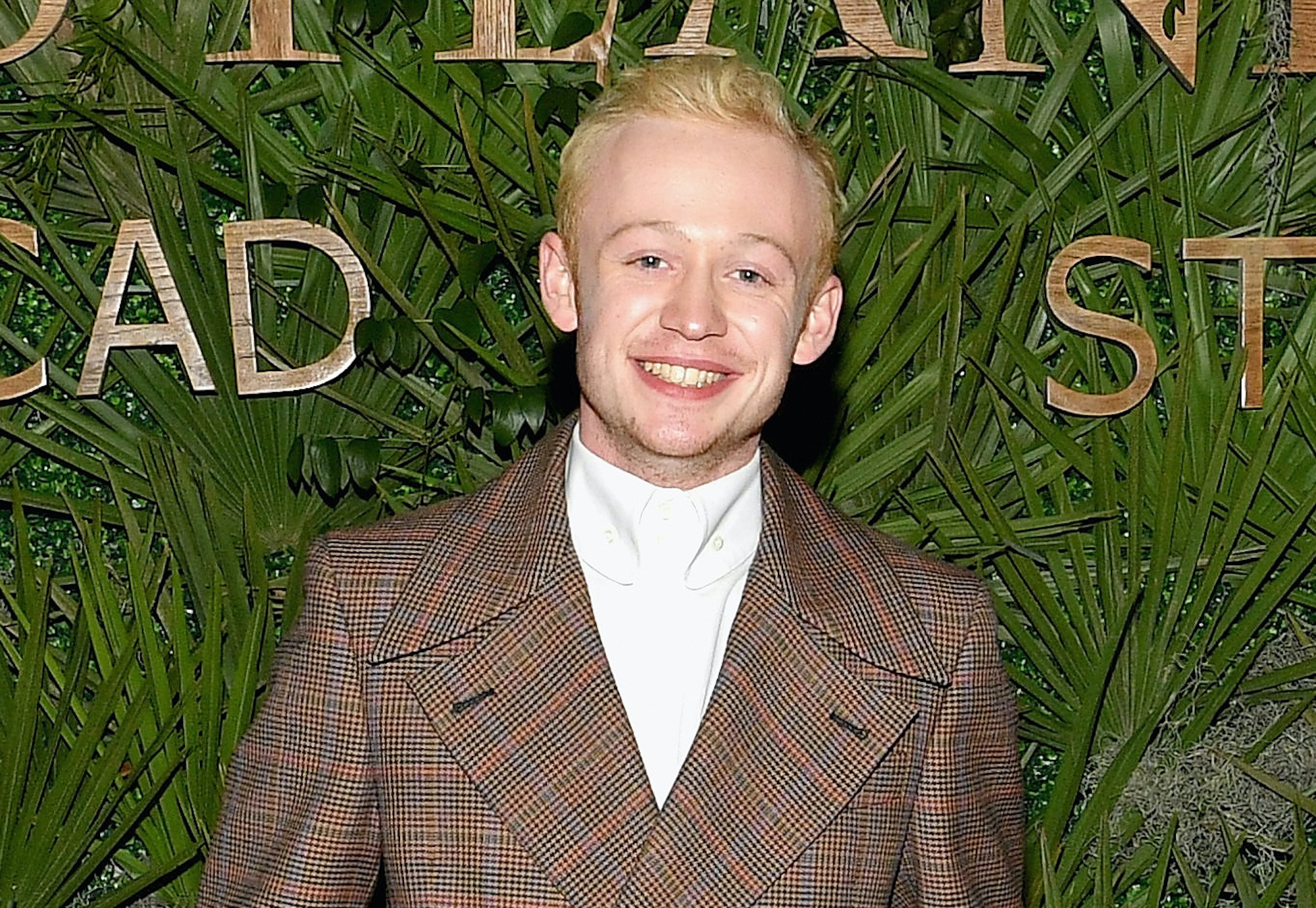 What happened to Young Ian when he was with the Mohawk?
Outlander fans will recall Bell's Young Ian offered himself to the Mohawk in Roger's place in season 4. After spending months traveling to find Roger with his Jamie and Claire, Ian sacrificed himself to secure Roger's freedom. Jamie was about to do the same before Ian offered himself instead, which also prevented another Jamie and Claire separation. We're sure many Outlander fans were relieved by that, although it came at a heartbreaking price.
Ian knew some of the language and proved himself worthy to the Mohawk. He became part of their community, but he suddenly returned to Fraser's Ridge in Outlander Season 5 Episode 8. When he returned to his family on the Ridge, Ian was world's different than the last time they saw him. Naturally, he dressed differently as he had been living among the Indigenous peoples of New York. The biggest change in Ian was his demeanor. He was clearly depressed. And while out surveying the Ridge's land with Roger, Ian came close to attempting suicide with Claire's Water Hemlock. Roger stopped him before he could ingest it in a tea.
Ian eventually reveals he got married while living with the Mohawk. He doesn't say exactly what happened to his wife, but it's clear she is lost to him.
Young Ian will be in 'Outlander' Season 6
Outlander Season 6 is based on A Breath of Snow and Ashes. What happened to Young Ian when he was with the Mohawk is explained in that book. We'll keep those details secret so as not to spoil it for you. But suffice it to say Ian and his wife weren't separated because she died. At NYCC, Bell told the eager audience he can't wait for everyone to learn more of Ian's story, confirming there are answers to come regarding Ian's time with the Mohawk.
"I'm excited for you guys to see a little more of what happened to Ian and how he's going to take that into the future," Bell said.
That future will likely include Malva Christie. Outside of the American Revolutionary War beginning, the Christie family will cause some of the most turmoil on Fraser's Ridge in Outlander Season 6. The first trailer for the season came out Oct. 9 during Outlander's NYCC panel. And there's a clip of Ian and Malva having what appears to be an intimate moment, implying Ian and Malva could be a romantic thing in future episodes. This does line up with the books, but we're going to stay hush hush with those details too.
Outlander Season 6 will only have eight episodes. But the season premiere will be 90 minutes long. Other episodes could possibly have longer run times as well. The Outlander Season 6 premiere will be in early 2022.