'Outlander' Season 6: Sam Heughan Reveals How Short Season Helped Strengthen Each Episode
When it comes to Outlander Season 6, Sam Heughan says to prepare for lots of drama. The Scottish actor has expressed how difficult filming season 6 of Outlander was due to the coronavirus (COVID-19) pandemic. But the hard work resulted in a truncated season the cast and crew are proud of. While some fans might be bummed Outlander Season 6 has half the episodes as the prior season, Heughan says the shorter season actually improved the show's character development.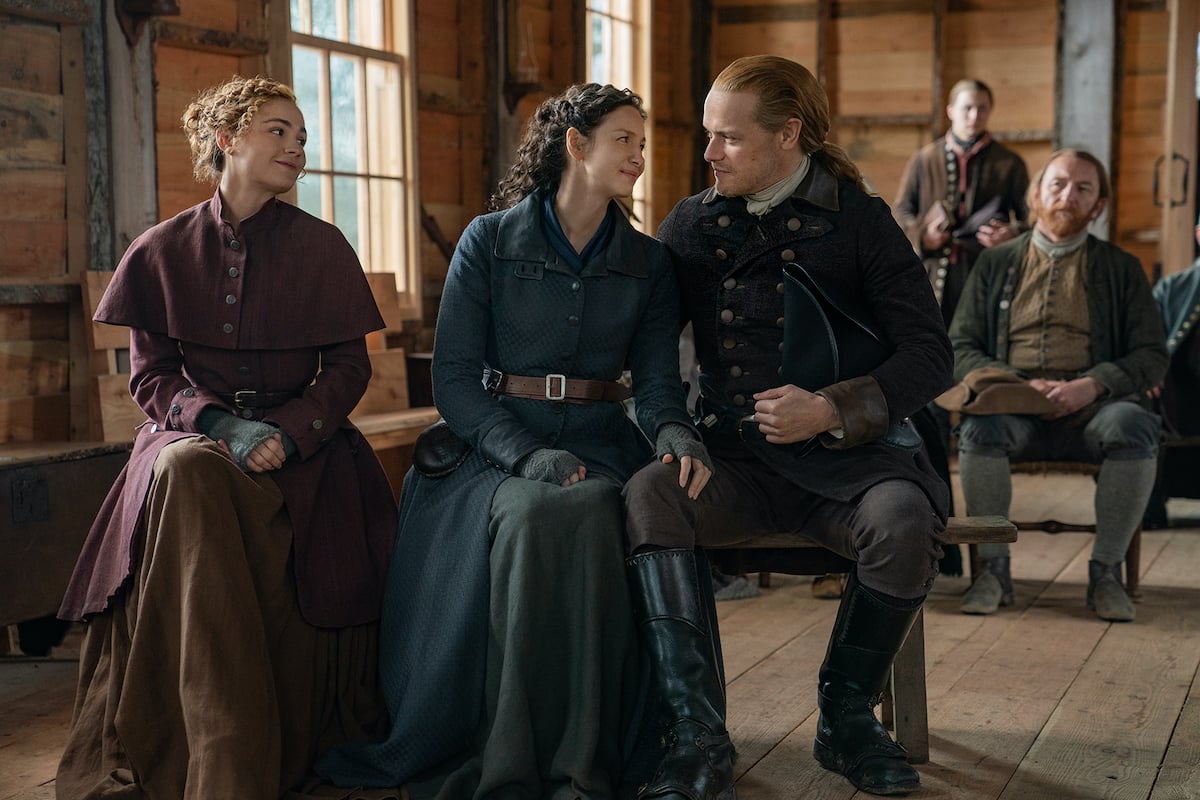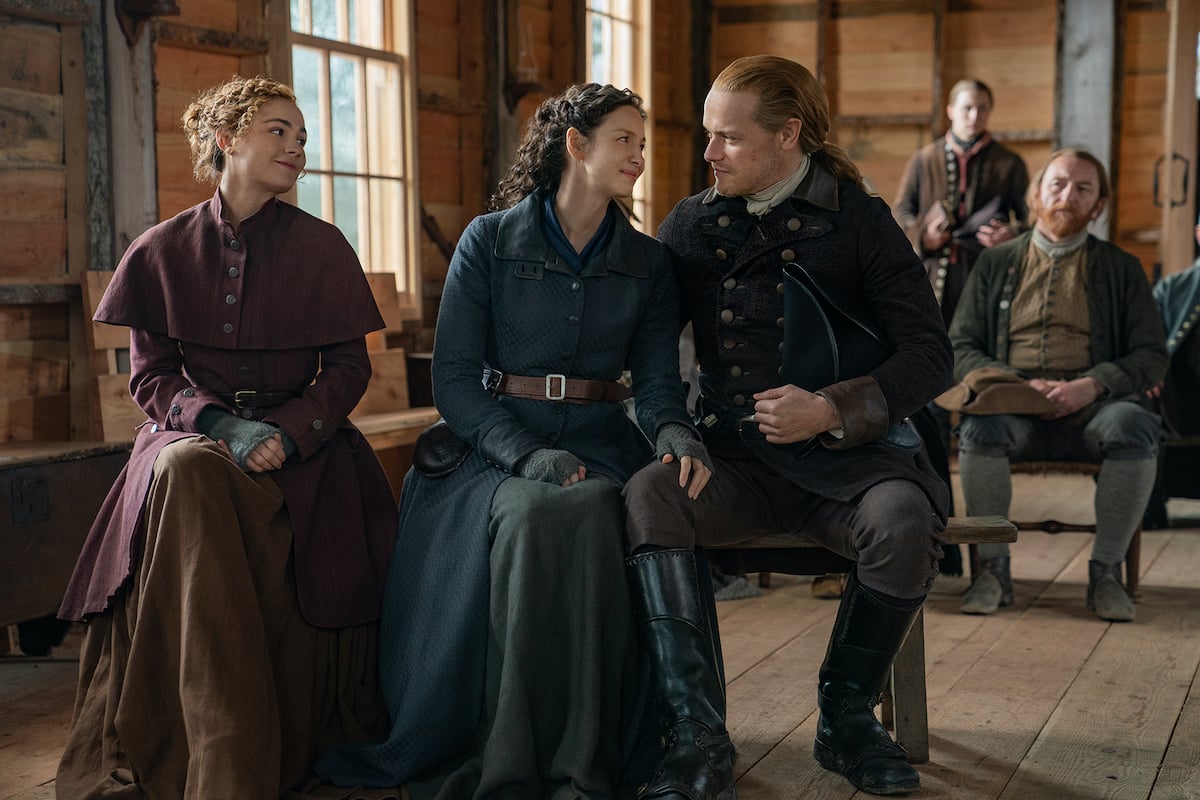 'Outlander' Season 6: Sam Heughan teases deeper character arcs
Outlander Season 6 will introduce the Christie family and show the beginnings of the American Revolutionary War. Both of these conflicts will likely last throughout all of season 6's eight episodes. But the Outlander Season 6 premiere is dedicated to checking in with Claire and her family following the brutal events of the season 5 finale.
Claire was held hostage and sexually assaulted by a group of men in the Outlander Season 5 finale. They captured her for publishing medical advice for women under a pseudonym. Jamie and a group of men attacked Claire's captors, killing many. The first episode of Outlander Season 6 will pick up where the season left off and show the family coping with the horrific events. The extended season premiere will be 90 minutes, marking one of Outlander's longest episodes ever.
At the Outlander panel at New York Comic Con 2021, Heughan said audiences will see the actors dive deeper into their characters than they usually do. He said:
"The first episode is extended. I think it just gives so much more time for the characters to develop and for us to learn as an audience more about their situation. Outlander's always moving. It feels really nice to just sit with the characters a bit more this season. It just really builds from the very first episode."
Sam Heughan and Caitriona Balfe talked 'Outlander' Season 6 at New York Comic Con 2021
The character development from Outlander Season 6 Episode 1 will be key setup for the rest of the season. Heughan also said life on Fraser's Ridge will start to crumble in season 6. When asked whether Jamie will face retribution from the Fraser's Ridge community for killing Claire's attackers, Heughan said everything is going to get more intense. He explained:
"Jamie and Claire have spent a lot of time building this community. And I think this is the season where we see that really disintegrate. Jamie went to save Claire but obviously she hasn't gotten over that trauma, and I think Jamie's very aware of it. He's keeping an eye on her. I think these cracks are really starting to show, not only for Jamie and Claire but the rest of the inhabitants of Fraser's Ridge."
Heughan continued: "The war is coming — it always seems to be coming, but it is coming! And we're very aware. And Jamie's having to tread a really fine line between his loyalties. He knows he's on the wrong side, the British. And at some point he is going to have to switch sides. But it's even harder this season for him because he's being pulled in both directions."
Claire is taking a step back from her healing work in season 6
Jamie will spend the first episode of Outlander Season 6 caring for Claire and navigating the tension on the Ridge. As for Claire, she'll have to address her emotional trauma head-on for the first time. That will also include her inadvertently taking a step back from her work as a healer/doctor. Balfe said at NYCC:
"She's not intentionally taking a step back really, but I think given what happened at the end of last season, Claire has always been so good at compartmentalizing everything and she sort of puts a lid on things and moves on. I think this is the first time she can't suppress something, and this is the first time where she really has to deal with what happens. And we see her maybe be a little bit destabilized. And so that bleeds into every aspect of her life.

As much as she wants to continue on as if nothing has happened, and as Sam said Jamie is so aware of it, he's watching her. And I think everybody is much more aware of what's going on with Claire than she is until it becomes too much and she has to deal with it. It has an effect on every aspect of her life and definitely about her life as a healer/doctor."
Claire's healing will be an ongoing ordeal in Outlander Season 6. She and the rest of her family members will have to learn how to balance working through all of the emotional trauma while dealing with the rising conflicts in their community. Outlander Season 6 premieres in early 2022.