'Outlander': This Season Was 'by Far the Easiest' to Film, Producer Says
'Outlander' Season 6 is finally in production. But the coronavirus pandemic delayed the cast and crew from getting started on a show that already takes a long time to film. Executive producer Maril Davis recently revealed which of the show's six seasons was easiest to film. Read on here.
It takes a lot to film Outlander. The Starz series tells the story of Jamie and Claire Fraser's epic romance. And as with any period piece, it's told with great attention to detail. Period pieces are famously arduous projects to take on, and Outlander's time traveling narrative has to account for multiple eras. Suffice it to say they have their hands full. Executive producers Maril Davis and Matthew B. Roberts said while every season has its challenges, one season went more smoothly than others because Diana Galbaldon's book was so clearly translated to the screen.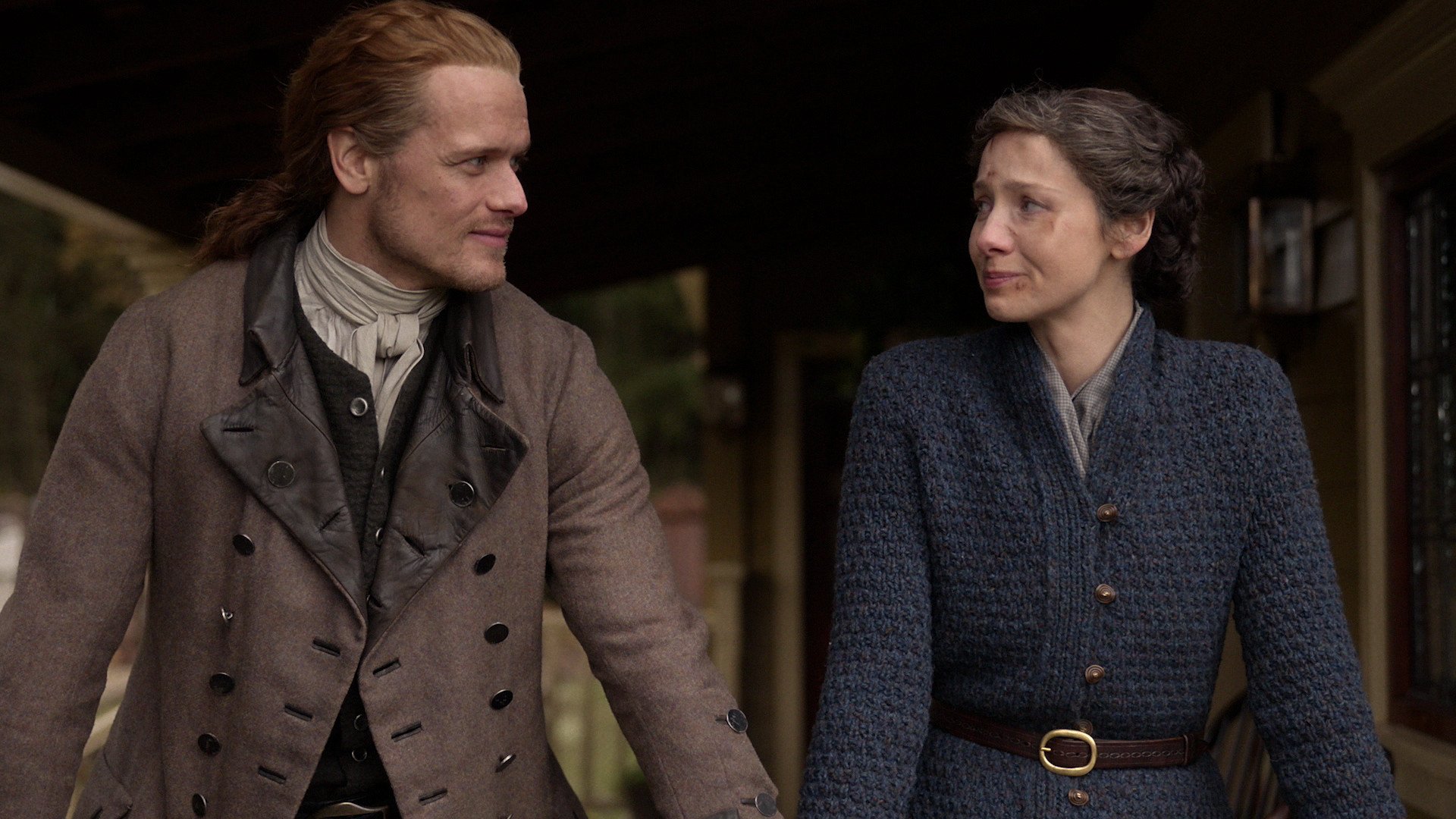 'Outlander' Season 6 has started filming
Fans of the Sam Heughan and Caitriona Balfe-led series are in what's called the "Droughtlander." The Droughtlander is the length of time between each season, and it's famously long. But the coronavirus pandemic will make this the longest Droughtlander yet.
Luckily, Outlander Season 6 started filming in January 2021. The show films mainly in Scotland, in a town near Glasgow where the crew has built a massive studio out of a former cellphone warehouse. While seasons five and six are set in North Carolina, they film in Scotland. It works out better for the primarily Scottish crew, but it does pose its challenges.
"As wonderful as an actress as [Scotland] is, she has to play North Carolina now. And that's no small feat," Roberts said.
'Outlander' Season 1 was the easiest to film, while season 5 posed new challenges
During the first episode of the official Outlander podcast, the producers explained how much time and work is put into each season.
"It takes a good four months to get the show up onto its feet before we even start filming," Davis said. As Roberts added:
"People probably don't realize how many meetings we go to. Prior to the cast and the shooting crew arriving for the day, we've gone through hundreds and hundreds of meetings. One of the reasons why Droughtlander is Droughtlander is because we want to get it right. So we want to take the time to do it right."
Getting it right, as Davis explained, was much easier in season 1 than any other season. That makes sense, given much of a show's first season is expository. Details get more layered as a show goes on. But Davis credited Galbaldon's writing as the main reason season 1 was so seamlessly interpreted for the small screen. She said:
"The first book, first season was by far the easiest because that book just translated really well. It was a clear point of view. There's just some very clear storytelling routes that I think as the books go on, it becomes a little more difficult. Point of views shift. You're trying to keep things fresh and exciting and new. As in any series, I think, the more you continue — and we're incredibly lucky to do so — the more difficult it gets."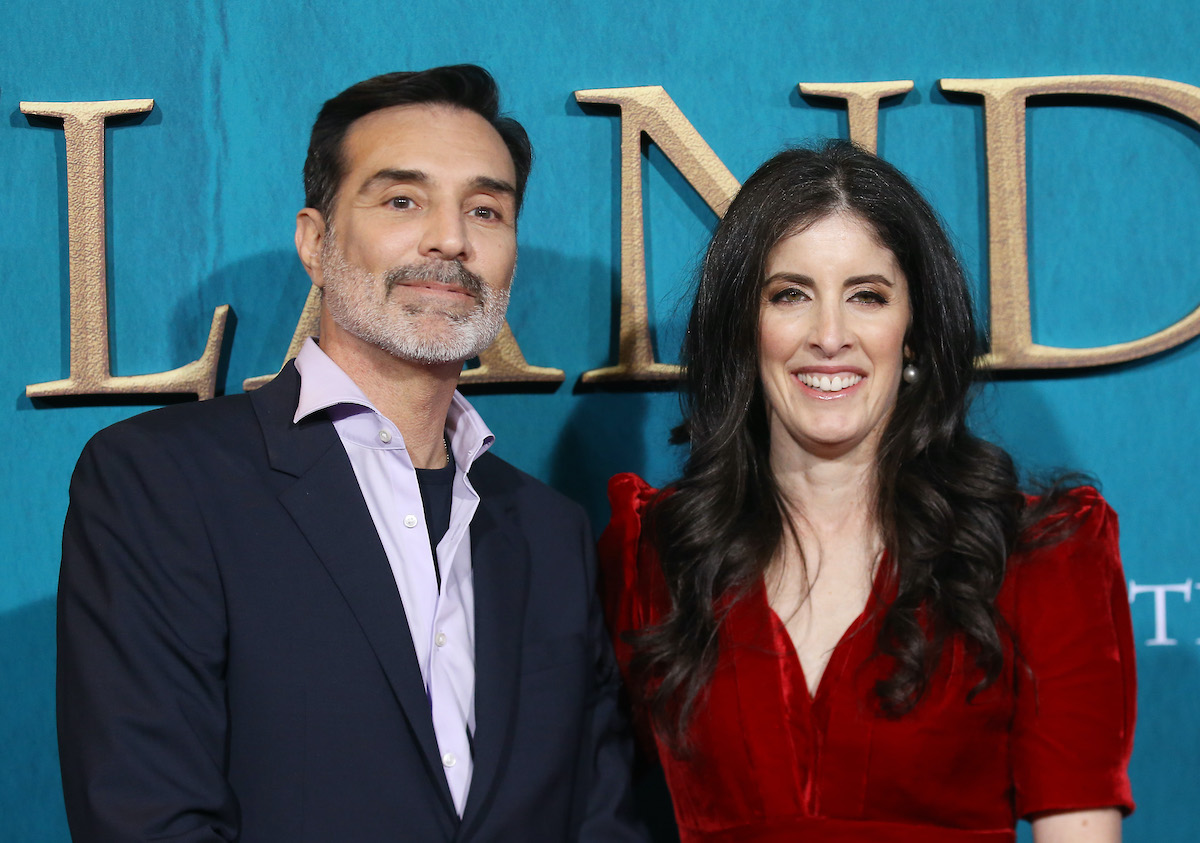 'Outlander' Season 5's most difficult episode to film
For his part, Roberts said season 5 episode 9 of Outlander was one of the hardest scenes they've had to coordinate.
"Oddly enough, the buffalo scene from last season was very challenging," he said. "We had to piece that together the way it was filmed, because there was a buffalo farm that we had to go to. But we couldn't transport the buffalo."
Another famously difficult scene for the series was one of its most memorable battle scenes. Before the Battle of Culloden destroyed the Jacobite rebellion, the Scottish army was victorious at the Battle of Prestonpans. That fight is seen in Outlander Season 2 Episode 10. As Roberts said:
"The difficulties of Prestonpans and how we were going to do that. We decided to build a huge marquee or tent and do the entire battle within that tent so we can control the mist and make sure it's not windy during the four or five days that we're shooting."
Davis also revealed each episode takes about 12 days to film, barring significant complications. And each scene "could take anywhere from two hours to five hours."
"I would say, on average, we get about four and a half, five pages of script shot a day," she continued. "And that's not a lot. People wonder why it takes us so long, and that's why."
For reference, they say one page of dialogue is about one minute. Five pages of dialogue is just five minutes. Repeat that for every scene of the entire season, and you have a seriously long work schedule. The pandemic delayed production for Outlander Season 6 by nine months. Fans can expect it to air by the end of 2021 or early 2022.