'Outlander' Star Caitriona Balfe Fires Back at Fans After Season 6 Premiere Backlash
Outlander star Caitriona Balfe has been busy during the current awards season. She's been walking red carpets at everything from the Golden Globes to the SAG Awards, thanks to her performance in the critically acclaimed Belfast.
At the same time, she's been adjusting to life as a new mom. This hasn't left a lot of time for Balfe to help promote the upcoming season of Outlander. Which has caused some fan backlash. But Balfe isn't taking the criticism quietly.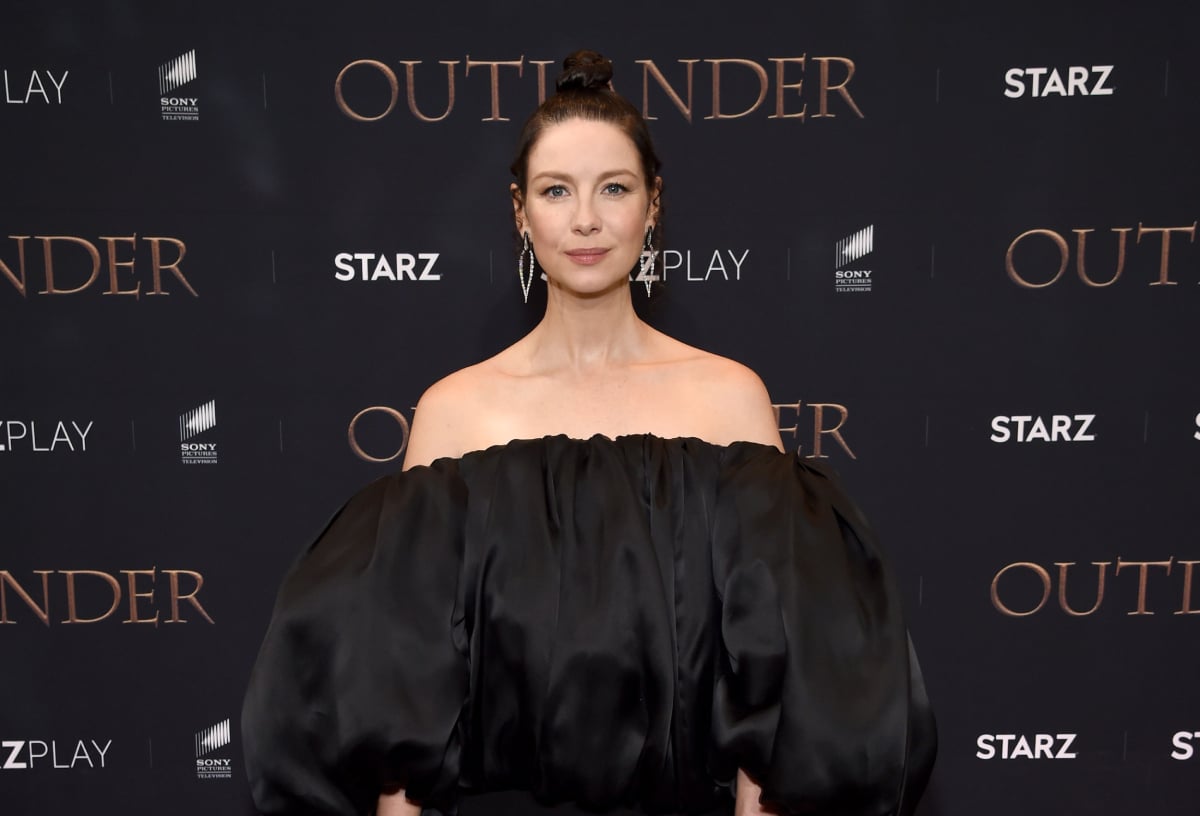 Caitriona Balfe attended the 'Outlander' season 6 premiere event virtually
After a nearly two-year Droughtlander, the time-traveling Starz drama is finally back for season 6. The premiere will be a feature-length 90-minute episode that will flashback to Jamie's (Sam Heughan) time at Ardsmuir prison. The episode will also introduce the series' new villains — the Christie family.
The first episode of the new season had its world premiere in London recently at a star-studded event that took place at Royal Festival Hall. But due to the busy awards season — and the fact that she just had a baby last summer — Balfe opted to attend the event virtually.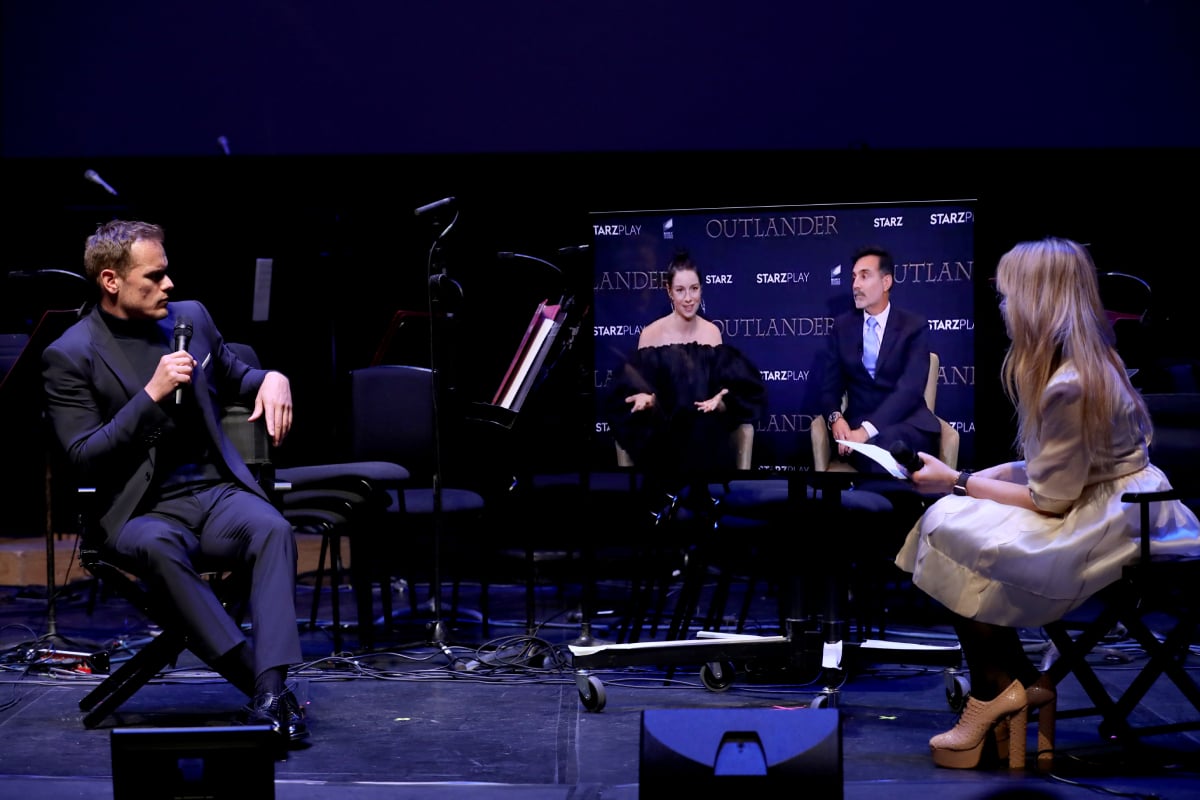 She was still in America for the SAG Awards, and the former model turned heads by wearing a stunning Saint Laurent red gown with a plunging neckline. She was nominated for Outstanding Performance by a Female Actor in a Supporting Role. And she attended the ceremony with her co-star Jamie Dornan and Belfast director Kenneth Brannagh.
Fans criticize Balfe's absence, but she fires back
Because Balfe was not at the Outlander premiere in person, she faced some backlash. But the new mom wasn't having it. The 42-year-old took to Twitter after some disappointed fans called it "shameful" that she wasn't there.
"To all those saying it's shameful I'm not there in person, I understand you're disappointed but I also ask for some understanding as a new mom," Balfe wrote. "I'm trying to do the best I can and not being able to fly across the world like I used to is a change but we are adapting…."
Balfe went on to say that her absence wasn't the fault of the Outlander TV show. She explained that everyone who is part of the production is trying to give fans "the best experience we can in new and challenging circumstances."
Sam Heughan defends his 'Outlander' co-star Caitriona Balfe
Meanwhile, Heughan did attend the Outlander season 6 world premiere in person, and he addressed Balfe's absence. The Scot defended his co-star's decision and was happy she was still able to participate.
"Cait's in America, she's just had a child and right now, with everything going on in the world, we're just glad she can be a part of it virtually," Heughan said.
The actor also shared a few hints about the upcoming season of Outlander. Despite the fact that it will feature just eight episodes, Heughan says fans will be happy because "so much happens." He also promised during an interview with the Radio Times that fans will be rewarded for their investment into the Outlander characters during season 6.
"It's the payoff that I've been waiting for," Heughan said.
Outlander season 6 premieres Sunday, March 6 on Starz.
RELATED: Sam Heughan and Caitriona Balfe Once Called Their 'Outlander' Sex Scenes 'Slightly Awkward'