'Outlander's Last Emmy Nomination Was for Costumes — Here's How They're Made
While 'Outlander' Emmy nominations are few, the show is still a global hit. The STARZ series has been nominated for its costume designs in past seasons. And in a new interview, the 'Outlander' costume designer revealed how her costumes came together.
Outlander has been a global sensation since its debut in 2014. But if you can believe it, Outlander has never won an Emmy. It's been nominated a handful of times throughout its five-season run, but never in the top categories. Outlander's last Emmy nomination was for costumes in 2018. In a recent interview, the Outlander costume designer revealed how the garments are put together.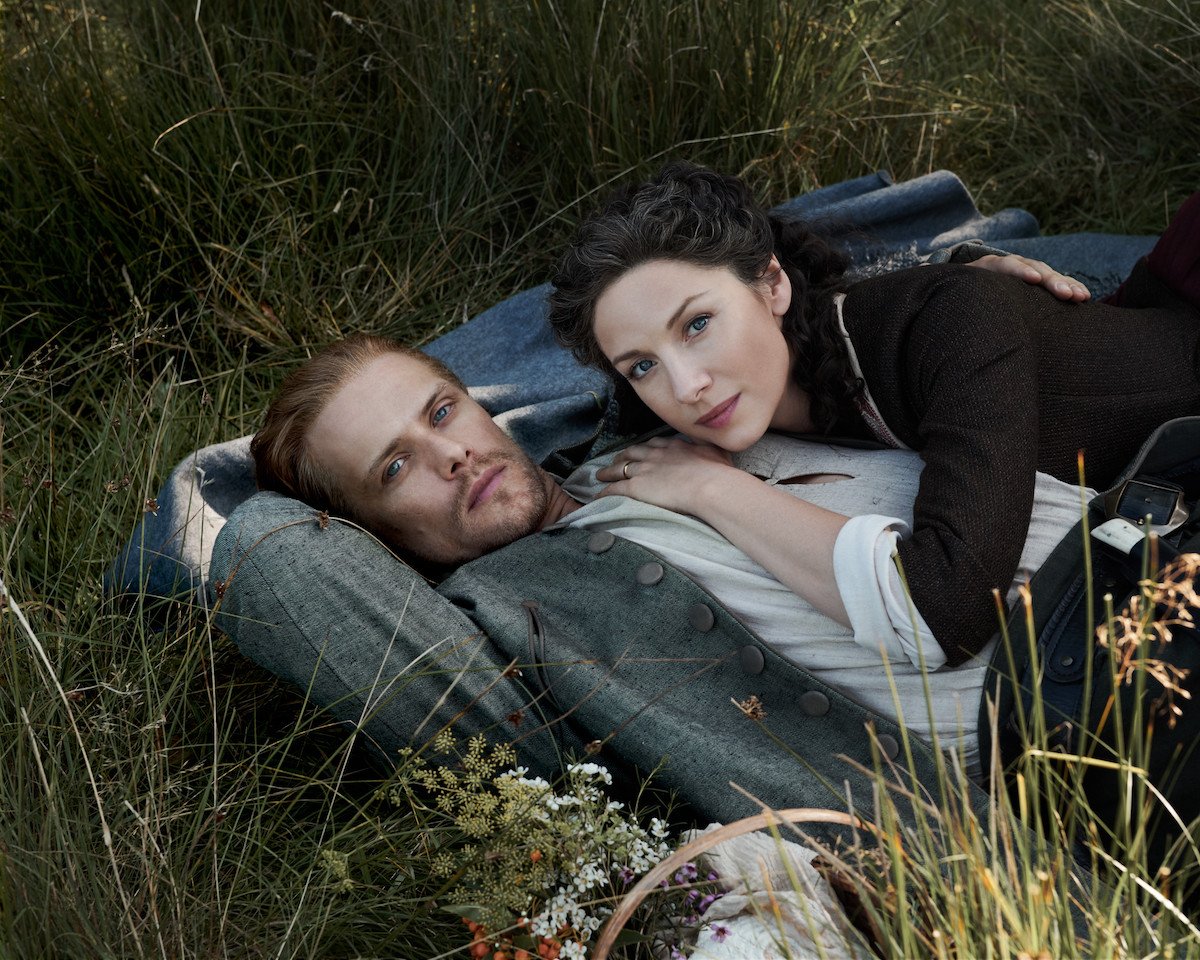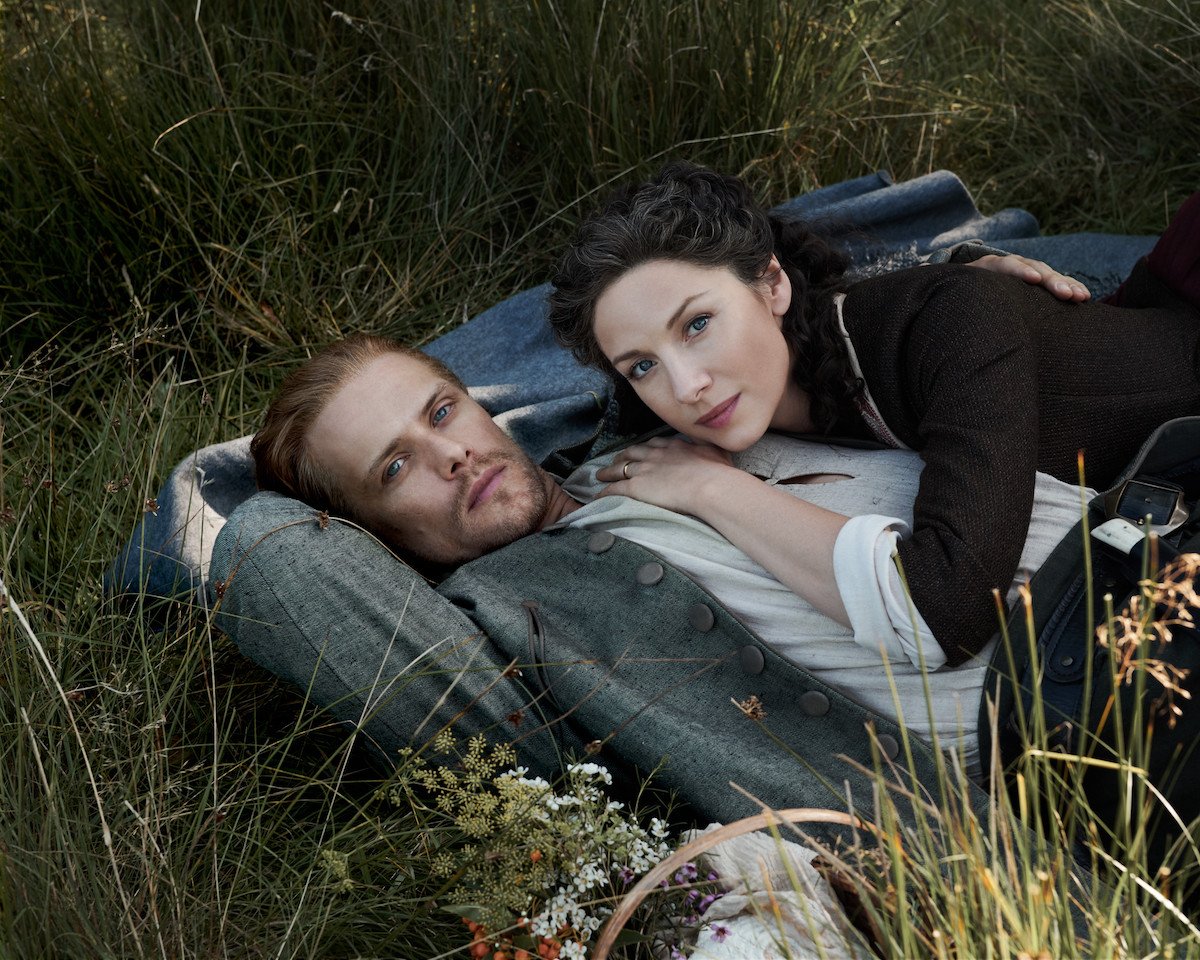 'Outlander' Emmy nominations
Dinna fash, Outlander fans. Outlander has won awards. Caitriona Balfe has four Golden Globe nominations for playing Claire Fraser. And she won a BAFTA Scotland Award in 2016. Sam Heughan has won a Saturn Award and a Gold Derby Award for playing Jamie Fraser. And Outlander has also won a handful People's Choice and Critics Choice Television Awards, among others.
Since 2014, Outlander has been nominated for four Emmys. It was up for Outstanding Music Composition for a Series in 2015, Outstanding Period Costumes and Outstanding Production Design For A Narrative Period Program in 2016, and Outstanding Period Costumes again in 2018. Outlander Season 5 didn't get any nominations for the 2020 TV season.
Who designed the costumes for 'Outlander'?
Terry Dresbach was Outlander's costume designer for seasons 1 through 4. Trisha Biggar took over in season 5. For TV Guide's Sci-Fi & Fantasy Special Collector's Issue, Dresbach said all of Outlander's costumes are inspired by the narrative.
"I didn't design costumes," she said. "I designed people and worlds I knew intimately."
Costumes were also frequently reused, as people in the 18th century recycled many of their garments. To that end, Dresbach said fraying was added to costumes to show general wear and tear. This would be done with cheese graters, blowtorches, and pumice stones, among other techniques. And the costume department would also make garments out of blankets seen in different scenes.
"People just didn't have that many clothes," she said. "And what they did have, they repaired and patched. I thought that was a beautiful thing to see on camera."
Dresbach told Entertainment Weekly in 2018 the reuse of clothes was an important part of keeping Outlander's costumes historically accurate. (And when you're making costumes for two different centuries and four different decades, that's no easy task.) She said:
"The truth is, people just didn't have that many clothes. And what they did have, they reworked and they remade and they repaired and they patched. I just thought that was a really glorious, beautiful thing to see on camera. People repeating things over the course of 20 years. You see the darning, the patching, it's such a rich and incredible history there. I remember when I first started on the show, somebody brought in an actual 18th century coat owned by an incredibly wealthy person. When you opened up the inside, it was all patchwork because even the wealthy kept their clothes for their entire lifetime. It's a chance to look at history in a greater detail than we usually do onscreen."
Terry Dresbach's least favorite 'Outlander' costume
Of course, Outlander's biggest plot detail isn't realistic at all, unless you all know someone who can time travel and aren't telling us! When Claire went back in time to find Jamie in Outlander Season 3, she made a dress fitting the time period. But she added some modern elements like a zipper to make things easier. Dresbach said this costume, called "The Batsuit," was her least favorite because it lacked glamour. But again, it was designed to fit the narrative.
"It's not the most beautiful costume in the world. It wasn't supposed to be," she said. "It was a challenge for me as a designer to design something that didn't look that great." Dresbach continued:
"Before we called it the Batsuit, I called it the Salvation Army costume. It's kinda drab and a little dreary and not very romantic. That's what I wanted it to be. I wanted her to look a little uptight and insecure and a woman who hadn't had a lot of sex lately. It was intentionally not made to be beautiful and then to reveal itself over time as she reconnects with Jamie, it became an incredibly romantic costume that was on the cover of Entertainment Weekly. And then watching it disintegrate to nothing. It's an interesting thing when a costume can challenge you as a designer."
Outlander's costumes haven't been Emmy nominated since Dresbach's exit. But Outlander alum Tobias Menzies won his first Emmy at the Sept. 19 ceremony. He won Outstanding Supporting Actor in a Drama Series for The Crown Season 4. And Heughan celebrated his win on Twitter.
"Well done Tobias!!!!!" Heughan said.
Outlander's Emmy nominations may be few, but that doesn't make the show any less of a global sensation. And clearly, the cast sees any of its members' success as something to celebrate.