Padma Lakshmi's Daughter Is Already a Cooking Pro: 'Mom, I've Been Watching You For Years'
Here's what 'Top Chef' host Padma Lakshmi likes to see on her daughter's plate at meal times.
Taste the Nation host Padma Lakshmi has become something of a foodie icon. Between her successful Hulu show and her hosting duties on Bravo's hit Top Chef, she's constantly tasting and scrutinizing plates.
Lakshmi recently discovered to her shock and delight that her daughter, Krishna, 10, has been carefully watching her.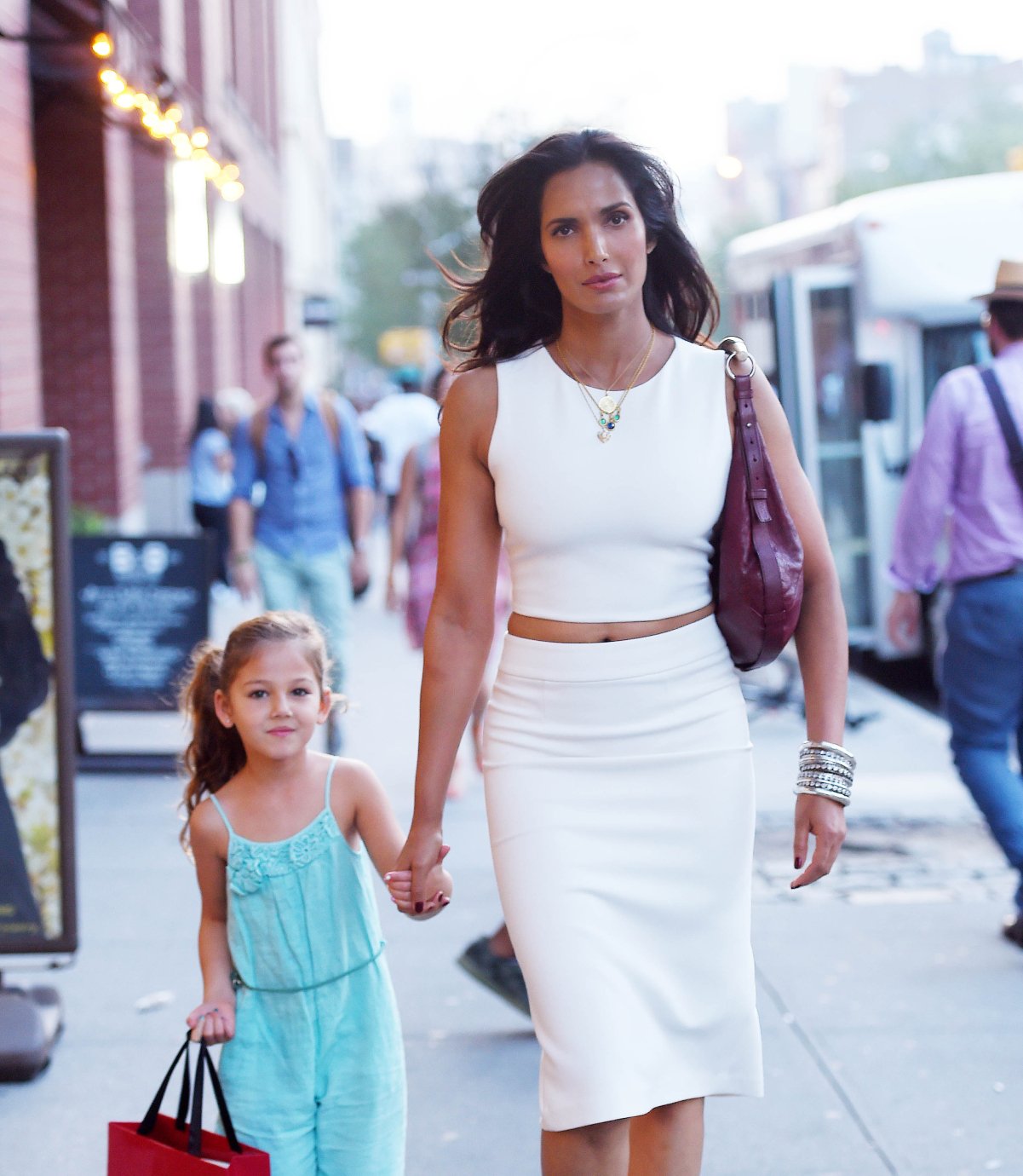 Padma Lakshmi wants her daughter to eat healthfully
The Indian-born Lakshmi explained, in a conversation appearing in the Oct. 2020 issue of Parents, that as Krishna gets older, it will get more difficult to get snuggles from her. Krishna, who Padma refers to on social media as "little hands" seems to already know her way around the kitchen already.
"I'm aware that she's not going to cuddle with me forever. I'm already mourning," Lakshmi said. "The other day I wasn't feeling well. And all by herself, Krishna made a dish of couscous, vegetables, and Sriracha butter that was exactly what I wanted to eat."
Clearly, Krishna, whose father is venture capitalist Adam Dell, is wise for her years.
The moment Padma Lakshmi knew her daughter had picked up her cooking skills
She shared with Parents the horrifying – and pride-filled – moment she learned her daughter was not only cooking alone in the kitchen, with very hot oil, but that she was good at it.
"The other day she FaceTimed me to ask, 'Mom, how hot does oil have to be to fry chicken?' I was like, 'What? That's too dangerous!' But she was adamant about doing it, so I walked her through the steps. She had prepared the egg wash, the breadcrumbs, and the flour, and had the paper towels and tongs all ready. She had even salted the breading. When I asked her how she knew how to do it, she said, 'Mom, I've been watching you for years!'"
Krishna's food journey
The just-turned-50-year-old Lakshmi, in her 2016 memoir Love, Loss, and What We Ate discussed the evolution of her daughter's palate and fascination with food.
"Krishna enjoyed touching and fingering all the different-colored vegetables like spiky, spiraled neon-green Romanesco; yellow and purple corn, with their soft silk sprouting at the top; nubby sweet potatoes; fuzzy peaches; and juicy plums," she wrote. "She ate blueberries by the handful, and loved the crisp bite of sliced Asian pear."
Now that Krishna is older, Padma puts her foot down about enforcing certain guidelines for her plate.
"There are a lot of things I'm not strict about, like bedtime," she said, "but I've always been pretty strict about what she eats. I believe you set a child's eating patterns by the time they're 4 or 5, and the best way to get a child to eat healthily is to eat well yourself."
Padma's trick? "We try to keep our diet 50 percent fruits and vegetables, and Krishna knows that I'll look over her plate. But mainly, I stress balance."
Even after a girls' night in of deliciously junky delivered food, balance is on the menu.
"Last night we had takeout pizza, and Krishna finished it off with Häagen-Dazs, so for the next couple of days we'll have to be healthier."