Padma Lakshmi's 'Taste the Nation' Is a Take on This Popular Political Show
Padma Lakshmi's new Hulu show Taste the Nation is the television personality's first solo project.
It's Lakshmi doing what she does best, getting to know people through their food. And in the case of her new food and travel series, it's not really just about food. The secret sauce is in the program's title.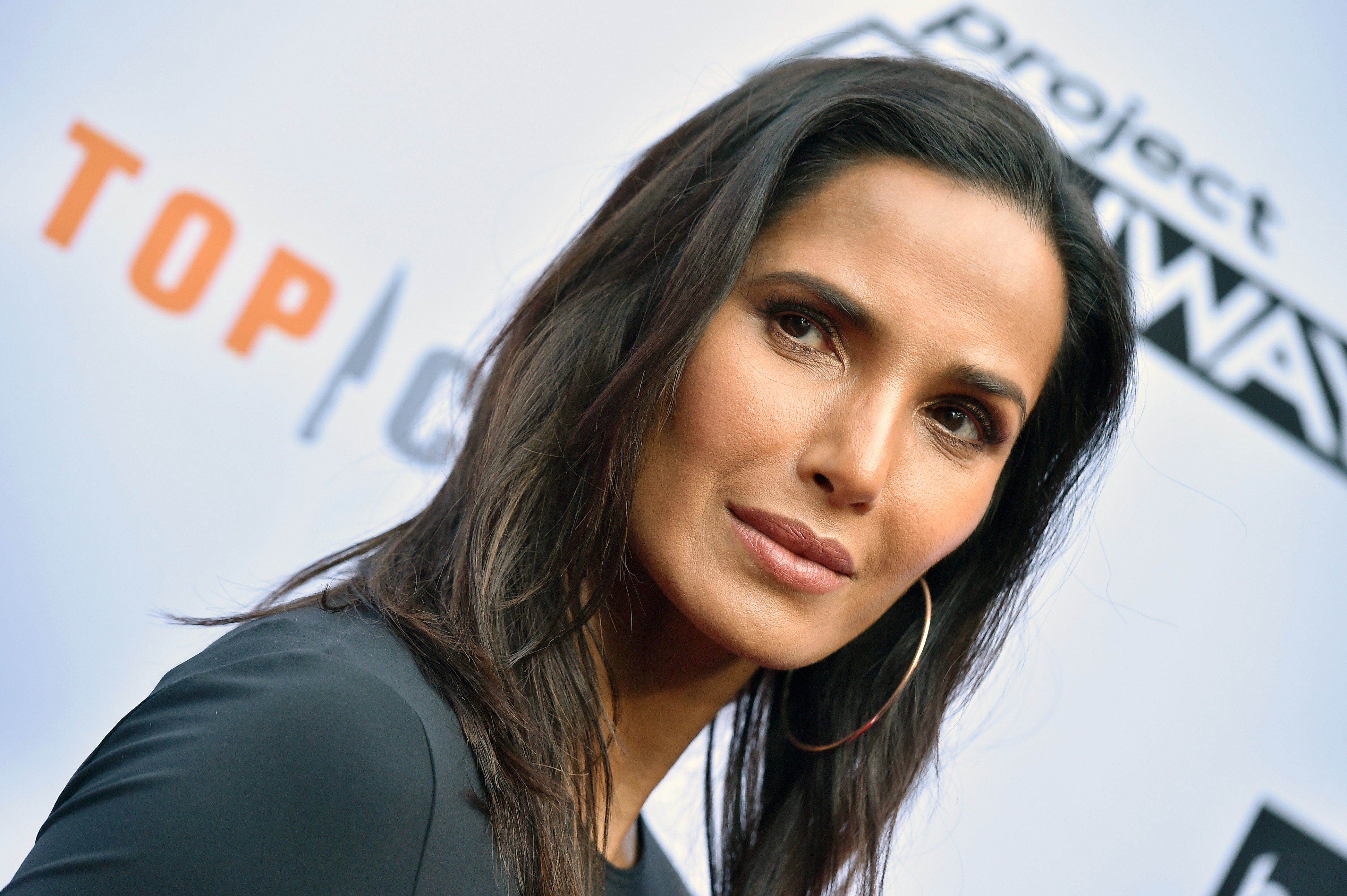 'Taste the Nation' is Padma Lakshmi's baby
The Top Chef host came to the United States in 1974 with her mother. As an immigrant Lakshmi has expressed her disagreement with the current US administration's policies on immigration. In a 2020 conversation with Eater, she explained how her roots informed Taste the Nation.
"[Taste the Nation is] basically a direct result of my work with the American Civil Liberties Union," she said. "I started working with them shortly after the election in early 2017. At that time, there were a lot of things being said in the media and out of Washington that were really vilifying to immigrants. And as an immigrant myself, I took great offense to that."
What 'Taste the Nation' is a take on
With her statement that the program itself is an offshoot of her work with the ACLU, it's clear that Lakshmi's show is about more than people and their food. Taste the Nation introduces viewers to people all around the US whose roots have influenced how they eat.
But it's clearly about much more than that, as well.
RELATED: 'Top Chef': Padma Lakshmi And Why She Felt Like A Faker On The Reality Show
As The New York Times wrote in their review of her program, "What makes "Taste the Nation" brilliant is that it refuses to be another shiny, happy, escapist series about food bringing everyone together. Despite the name of the show — a play on the long-running CBS News program "Face the Nation" — it isn't about taste at all."
The mother of one elaborated on that last point.
"The title of this show is not an accident," she told Eater. "It's a play on Face the Nation. I would love a show like that. But not even that just explores food and politics, although that is of course a natural jumping point. And by the way, and a very deep well from which to call conversation."
Lakshmi's show has been called a 'Trojan Horse'
Having a food show that takes her throughout the nation has allowed the Top Chef star the space to talk about how people journey to the US and why, the food traditions they carried with them, as well as the hardships they currently face.
She discussed with The Hollywood Reporter in Aug. 2020 how important it was to her to give a voice to those throughout the country who are under the radar.
"Trying to convince people that there's an America out there that isn't white — and that people would respond to it and that this show hadn't been done before. These are really rich parts of our food history and culture that we don't know about, and we should know about them."