Paris Hilton Had 1 Hit Song and It Triggered a Lawsuit
Paris Hilton was going to record an album of rock songs. She heard a reggae song that she knew would be a big hit and put it on her album. The song triggered a lawsuit that was settled out of court. Hilton's song became a hit in the United States and the United Kingdom.
Paris Hilton has given the world many songs during the past 15 years. Only one of these songs became a big hit in the United States. The song in question was a reggae track that triggered a lawsuit. The lawsuit was settled out of court.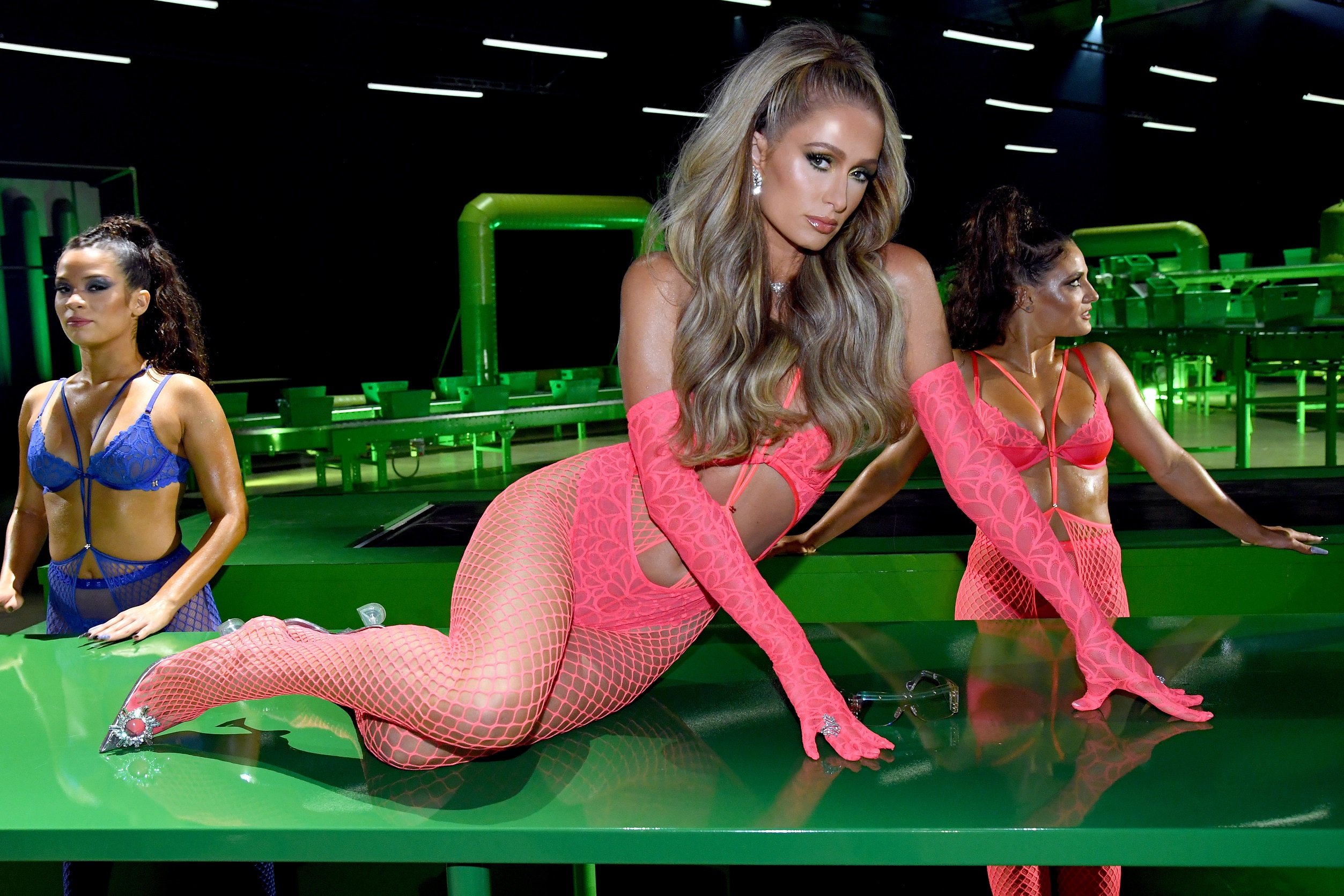 Paris Hilton knew this song would be a hit the first time she heard it
Although she's most known for reality television, Hilton told Bustle she's been very interested in music since the age of 3. "I played the violin, the piano, and I sang my entire life," she said. "Then when I was shooting The Simple Life, I got approached by a lot of different record labels and it was always my dream to be a singer. So I went in the studio and did that album and it was so much fun."
Hilton explained how her debut album, Paris, evolved. "Warner Bros. wanted me to do a rock album," she recalled. "So I remade 'Heart of Glass' by Blondie. I remade this Kim Carnes song, 'Bette Davis Eyes,' and it was a lot of pop/rock music. Then I ended up changing the direction of the album completely."
Hilton later got her hands on a reggae song that would become her only hit in the U.S. "I went to Miami and met with [producer] Scott Storch, and then I started redoing the album and doing more pop and hip hop," she remembered. "Then during the middle of the album they sent me 'Stars Are Blind,' and I immediately knew that I had a huge hit on my hands."
A major musician said 'Stars Are Blind' was too similar to a song his band famously covered
Hit or not, "Stars Are Blind" was the subject of a lawsuit. NME reports Sparta Florida Music Group sued Hilton and Warner Chappell Music for plagiarizing the classic reggae tune "Kingston Town." The issue was settled out of court in 2009.
Lord Creator released the original version of "Kingston Town;" however, the most popular rendition of the song is UB40's cover. UB40's Ali Campbell felt "Stars Are Blind" was very similar to "Kingston Town." He said the similarities were almost funny. He stressed his band did not sue Hilton.
The way the world reacted to Paris Hilton's 'Stars Are Blind'
"Stars Are Blind" reached No. 18 on the Billboard Hot 100. It remained on the chart for 12 weeks. None of Hilton's other songs hit the Billboard Hot 100. "Stars Are Blind" 's parent album, Paris, became a hit as well. The album peaked at No. 6 on the Billboard 200, staying on the chart for six weeks.
"Stars Are Blind" was even more popular in the United Kingdom. The Official Charts Company reports the track peaked at No. 5 in the U.K. and lasted on the chart for 10 weeks. On the other hand, Paris did not chart in the U.K. "Stars Are Blind" is one of Hilton's career highlights — even if it triggered a lawsuit.