Paris Hilton's Lasagna Recipe Has Fans and Foodies Horrified
Paris Hilton can cook, but not very well.
Paris Hilton first rose to fame in the early 2000s as the Juicy Couture-wearing party girl who was best friends with Nicole Richie. Over the years, Hilton's day-to-day life might have evolved, but her image has remained largely the same. She still loves to rock everything pink, she still loves a good party (although she is more likely to be working them as a DJ than breaking it down on the dance floor) and she is still obsessed with tiny dogs. Fans also still love Hilton — even when she baffles them, as she did recently with a bizarre yet highly entertaining "Cooking with Paris" lasagna tutorial. 
Paris Hilton made waves with her lasagna tutorial
In January, Hilton took to YouTube to launch the very first episode of her "Cooking with Paris" video series. In the video, Hilton proclaims that she is an "amazing cook" and has figured out the secret to truly amazing lasagna.
Throughout the sixteen-minute video, Hilton goes through the steps of prepping what she calls her "famous" lasagna, which includes shredding copious amounts of cheese and using all kinds of kitchen utensils in new and interesting ways. The video, which has now garnered more than four million views, features cameo appearances from Hilton's dogs.
The heiress also takes periodic breaks throughout the cooking process, either to hydrate or to spritz her face with what she calls "Unicorn Mist." By the end of the video, Hilton produces a massive pan of lasagna, easily enough to feed a multitude of house guests, and promises more cooking videos in the future. 
What did people have to say about Paris Hilton's cooking video?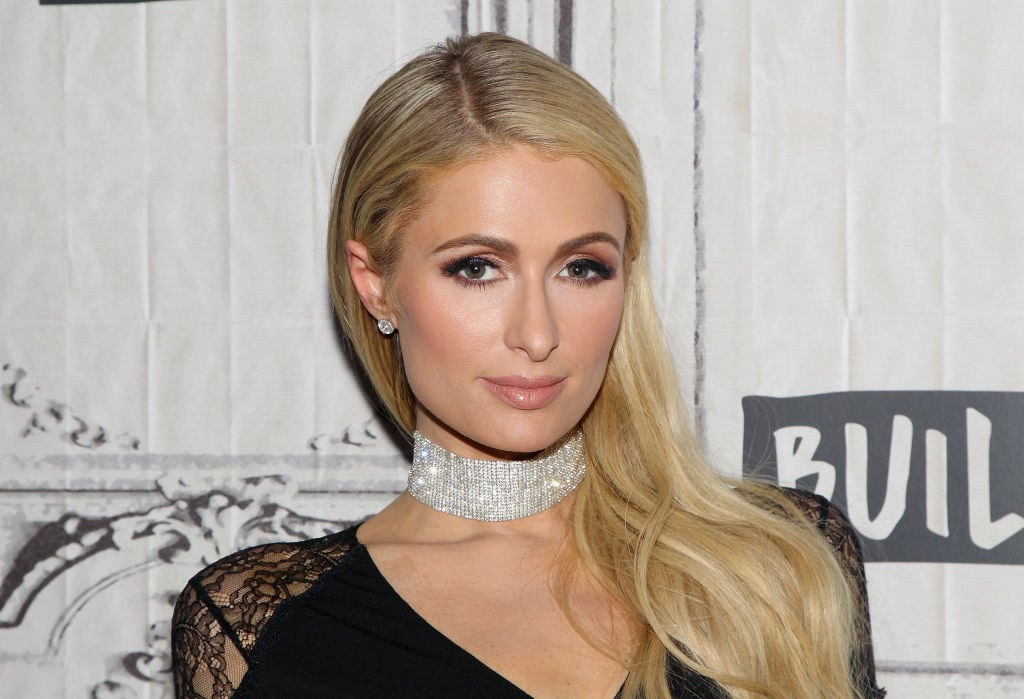 It didn't take long before Hilton's lasagna tutorial went viral, with food critics and fans alike remarking on the unique nature of the video. While some critics called Hilton out for not really listing any measurements or providing exact cooking times, the overwhelming reaction to her tutorial was positive. 
One reporter praised Hilton for maintaining such a positive attitude throughout what seemed to be an unorganized and definitely unorthodox cooking process: "her no-apologies, self-forgiving attitude throughout her cheese-grating ordeal might be Paris Hilton's biggest gift to harried cooks."
The comments from fans on the YouTube video itself are no less than highly entertaining. One fan commented, "I'm in love with what a mess this is… she's cooking with fingerless gloves on, hair down, sleeves down," while another stated "she seems like an alien just doing things that they think regular humans do."
Cookbook author and Instagram chef Alison Roman, who recently gained notoriety for her opinions about Chrissy Tiegen and Marie Kondo's empire, took to Instagram Stories at the time to give real-time commentary and feedback of Hilton's technique.
All in all, it is clear that Hilton's lasagna, which features no real seasonings like onion, garlic, or Italian herbs, might not be the stuff of gourmet legend – but it's totally Paris Hilton. 
Paris Hilton has been connecting with fans on YouTube
While Hilton has not yet posted any new cooking tutorials since her lasagna video in January, she's been posting lots of other content, especially since going on lockdown at the end of March.
Hilton has been uploading videos that feature her reading and responding directly to fan mail and what her hobbies are during quarantine. From painting to building her own DJ set at home, Hilton's lockdown routine might look really different from that of the average American, but her fans love her for it.
In fact, Hilton has built an empire on responding directly to her fans, and based on the comments on all of her videos, people still love her, extra attitude and all. It seems likely that in the days to come, Hilton will continue to leverage her huge YouTube following to her advantage — and possibly even post more "Cooking with Paris" videos.