'Parks and Recreation': Amy Poehler's Leslie Knope Was Modified After Season 1 to Seem Less Ditzy
Parks and Recreation is one of the smartest comedies ever to air on television. Thousands of fans look to the show as a paragon of intelligence as well as comedy, and the characters have become truly iconic.
One of the most popular characters on Parks and Recreation is Leslie Knope, the deputy director of the Parks and Recreation Department in a small town in Indiana. As portrayed by Amy Poehler, the character of Leslie immediately made a splash.
Still, many of the most diehard Parks and Recreation fans might not realize that Leslie underwent a huge change after the first season of the show aired. 
When did 'Parks and Recreation' debut on television?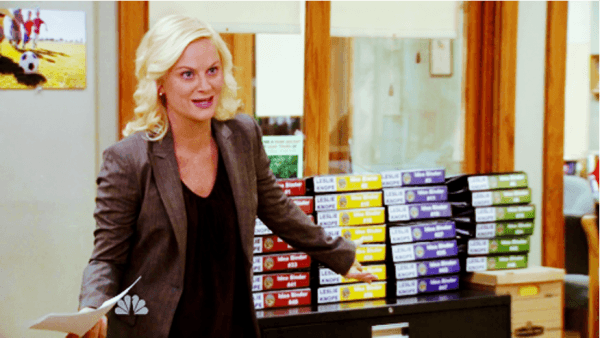 2009 was a big year for television comedies. Parks and Recreation made its television premiere in early 2009 and featured an incredible cast of actors. Headed by Amy Poehler, Rashida Jones, and Aziz Ansari, the show also featured stars such as Nick Offerman, Aubrey Plaza, Adam Scott, Rob Lowe, and Paul Schneider. Parks and Recreation also starred Chris Pratt, in his first high-profile television role.
A political satire that also deftly explored inter-office relationships, Parks and Recreation was a hit almost immediately. Critics and fans alike took notice of the show, and it went on to win many awards and nominations during the course of its television run.
Even politicians loved the show and the way that it portrayed the system. Over the years, Parks and Recreation welcomed several prominent politicians to do cameos on the show, including Michelle Obama and John McCain. In 2015, Parks and Recreation went off the air, with the stars going on to pursue other projects. 
Amy Poehler is best known as Leslie Knope
Poehler was born in 1971 and became interested in performing and comedy right out of the gate. As a young woman in the nineties, Poehler studied the art of improv comedy and went on to co-found the improvisational-comedy troupe Upright Citizens Brigade.
In 2001, Poehler joined the cast of the iconic sketch show Saturday Night Live. She made a splash on the show and was involved in many of the show's most popular sketches. She even co-hosted the popular segment "Weekend Update" for a time.
In 2008, Poehler became involved in the series Parks and Recreation. In addition to starring on the show, she was a producer and was directly involved in many of the show's creative decisions. She also wrote several of the show's episodes over the years, becoming a triple-threat in television comedy.
After the show ended in 2015, Poehler went on to work on a wide variety of other projects, but to many of her fans, Poehler will remain best known as Leslie Knope. 
How was Leslie Knope changed after the first season of 'Parks and Recreation'?
The first season of any television show is often a trial and error process. Many times, producers and directors will choose to change up certain elements in story or tone, and occasionally, even play around with characters.
This was the case with the character of Leslie Knope, In the first season of Parks and Recreation, Leslie Knope was perceived by some viewers as being too "ditzy" to be believable. 
In response, showrunner Michael Schur made the decision to alter Knope's character and to change up the portrayal. As Schur revealed: "Leslie was reading to people—completely unintentionally—as ditzy. That was never our intention. We always thought she was really smart and good at her job. We realized we had screwed it up a little."
By the second season, Leslie Knope came across as much more professional and serious, and viewers reacted positively.