'Parks and Recreation' Fans Loved April Ludgate so Much, 1 Fan Asked Aubrey Plaza to Punch Their Friend in the Face
Fans of 'Parks and Recreation' often ask Aubrey Plaza to be mean to them like her character April Ludgate would — including punching them in the face.
Parks and Recreation is a long-running television comedy that has achieved the rare status of a cult classic. The show, which ran from 2009 through 2015, drew fan interest in a way that few other TV shows have managed to do, and many fans all over the world still closely associate the stars of the show with the characters that they played. This is certainly the case with Aubrey Plaza, who played April Ludgate in Parks and Recreation. In a late 2020 interview, Plaza opened up about one particularly strange fan encounter that stands out in her memory. 
Aubrey Plaza became famous for portraying April Ludgate in 'Parks and Recreation'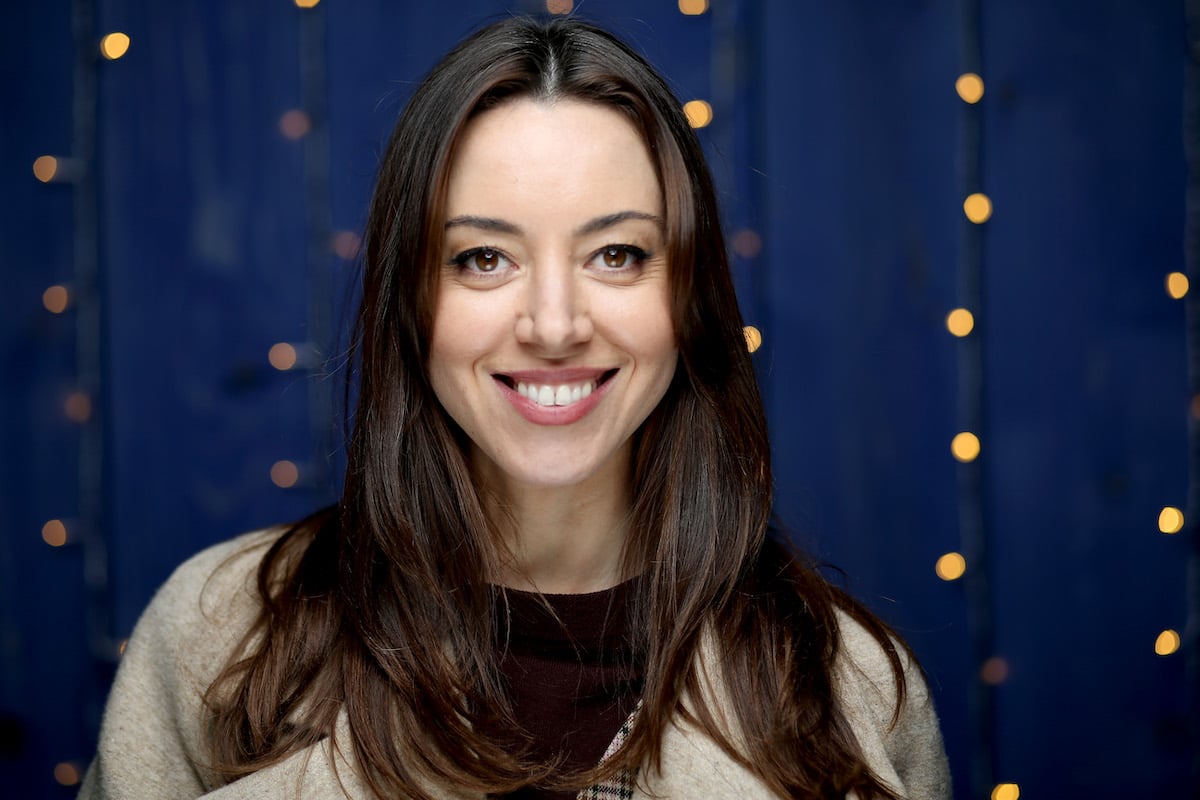 Aubrey Plaza began her career in sketch comedy, performing with the renowned Upright Citizen's Brigade in New York City, according to IMDb. Eventually, Plaza decided to try her hand at film acting, and from 2009 through 2010, she appeared in several movies, including Funny People, opposite Seth Rogen, and the cult-classic comedy Scott Pilgrim vs. the World. In 2009, Plaza was also cast as the deadpan secretary April Ludgate in Parks and Recreation.
Showrunner Mike Schur reportedly wrote the part of April specifically for Plaza, basing her sarcastic personality on Plaza's stage persona. The bespoke writing was ultimately very successful, and fans absolutely loved the character of April. Plaza also became a big star thanks to the overall success of the show, and even though she's gone on to act in many other projects, from movies like Mike and Dave Need Wedding Dates to shows such as Legion, many fans still know her best for her work as April. 
Aubrey Plaza revealed one of her strangest encounters with a 'Parks and Recreation' fan
As a major star, Aubrey Plaza has had her share of fan encounters over the years. However, one stands out as being particularly bizarre. In a December 2020 interview with Dewey Singleton, Plaza opened up about that encounter. As reported by Us Magazine. "One time I was in a bar and some guy came up to me and he said, 'I know this sounds weird, but will you punch my friend in the face?" she explained.
Plaza noted that the fan offered her $20 if she would hit his friend. She went on to say, "A lot of people want me to be mean to them, they want me to berate them in public. I'm not sure why." Plaza didn't elaborate on whether she follows through on any of these unusual requests — but safe to say, she avoids hitting her fans, however devoted.
Other TV stars have had bizarre encounters with fans, too
Aubrey Plaza certainly isn't the only television star to have been involved in weird situations with fans. Us Magazine reports that MacGruber star Will Forte once had a bizarre experience in a gym shower.
"I was in the shower at the gym one day [and this man came up to me] and he really wanted to express just how much he liked the show … He was completely buck naked," Forte told Entertainment Weekly in 2016. "That was the weirdest situation, but it was still very nice to hear positive thoughts. I would take naked praise over full-clothed disdain any day."
Killing Eve star Jodie Comer also had a strange encounter with a fan, telling Graham Norton that at a fan convention, someone "someone asked me for a photograph … and (we) were posing quietly whispered in my ear, 'Will you strangle me?'" Comer said that her publicist overheard the odd request and told her a vehement "no!"