'Parks and Recreation': Why Leslie Knope's Father Fell Through the Cracks On the Series
Parks and Recreation was a hit when it first debuted on television in 2009, and it remains hugely popular in reruns to this day. The show, which deftly blended political satire with workplace humor, featured big-name stars such as Amy Poehler and was partially responsible for launching the careers of stars like Chris Pratt. Fans still love learning everything that they can about the series, including the interesting reason why Leslie Knope's father wasn't a prominent character in Parks and Recreation. 
Fans love 'Parks and Recreation'
When Parks and Recreation premiered in 2009, fans had never seen anything quite like it before. Based in a fictional town in Indiana, the show focused primarily on Leslie Knope, played by Amy Poehler.
Knope, a high-ranking bureaucrat in the Parks Department, often has her hands full due to her dealings with her co-workers and staff. The show's heavy use of political satire quickly became legendary, and supporting actors like Chris Pratt, Nick Offerman, and Aubrey Plaza all earned kudos for their excellent performances.
Over the years, as Parks and Recreation became ever more popular, many real politicians made cameos on the show. People like John McCain and Michelle Obama made brief appearances on the series, proving that the show had incredible appeal across platforms and political divides.
Fans especially loved the show, and a vibrant online community formed around the characters and situations in Parks and Recreation. When it went off the air in 2015, fans were devastated — but the series has been able to stay alive through countless reruns and even a 2020 reunion special. 
Leslie Knope's mother was a series mainstay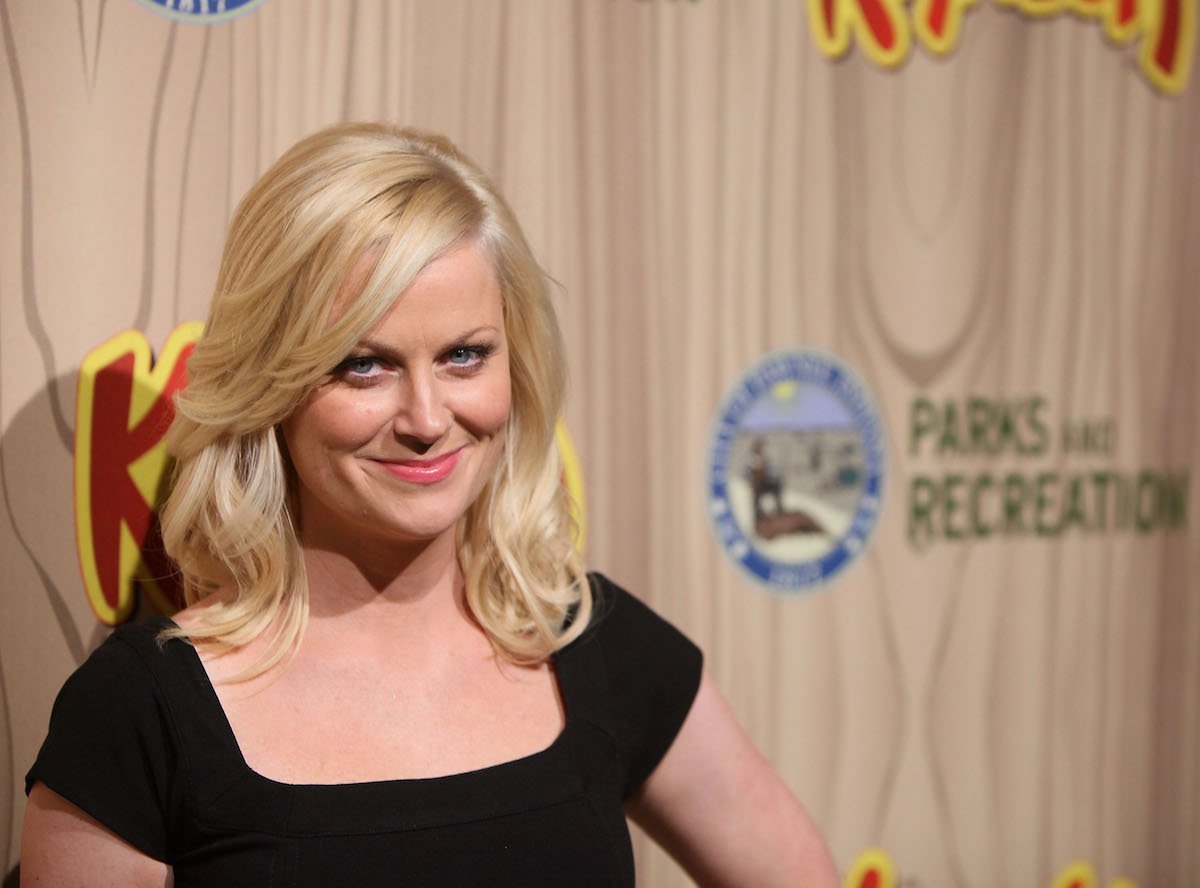 With a large and diverse cast of characters, there were many side plots in Parks and Recreation. One of the most long-running plot points involved Leslie Knope's relationship with her mother, Marlene Griggs-Knope.
Like her daughter, Griggs-Knope is involved in politics, but with the local school system rather than the Parks Department. That isn't the only point of difference between Griggs-Knope and her daughter, however. 
Griggs-Knope's personality differed wildly from her daughter's. Where Leslie Knope was often cheerful and chipper, Griggs-Knope was portrayed as tough and very often willing to resort to unethical politics in order to get stuff done.
In spite of her sometimes questionable political practices, Leslie Knope is ultimately supportive of her mother, and the two share a complicated yet loving relationship. Griggs-Knope was a mainstay all throughout the run of Parks and Recreation and was the central character in many major episodes. 
Why wasn't Leslie Knope's father featured in the series?
Although Leslie Knope's mother was an almost constant presence in Parks and Recreation, her father was rarely mentioned. There were several reasons for this, as showrunners later revealed.
Early on in the series, it was revealed that her father, Robert Knope, died when Leslie Knope was only ten years old. Little is known about him, although he was apparently buried in Florida, rather than in Indiana, where the show is set.
Robert Knope was likely involved in politics, just like his wife and daughter, although again, details are scarce about his life. It seems as though one reason for Parks and Recreation's vagueness about Robert Knope stems from a desire to focus more on Leslie Knope's relationships with the women in her life, rather than the men — and especially her mother. Ultimately, Robert Knope will go down in Parks and Recreation history as a fringe character, allowing more established personalities such as Marlene Griggs-Knope, to really step forward and take the spotlight.