Pat Sajak Reacts to Alex Trebek's Death: His 'Courage, Grace and Strength Inspired Millions'
Alex Trebek and Pat Sajak are two of television's most famous game show hosts, both having hosted their respective shows, Jeopardy! and Wheel of Fortune, for nearly 40 years.
Sadly, Trebek died on Sunday, Nov. 8, following a nearly two-year battle with pancreatic cancer. And now, the Wheel of Fortune host has issued a statement about his colleague's death.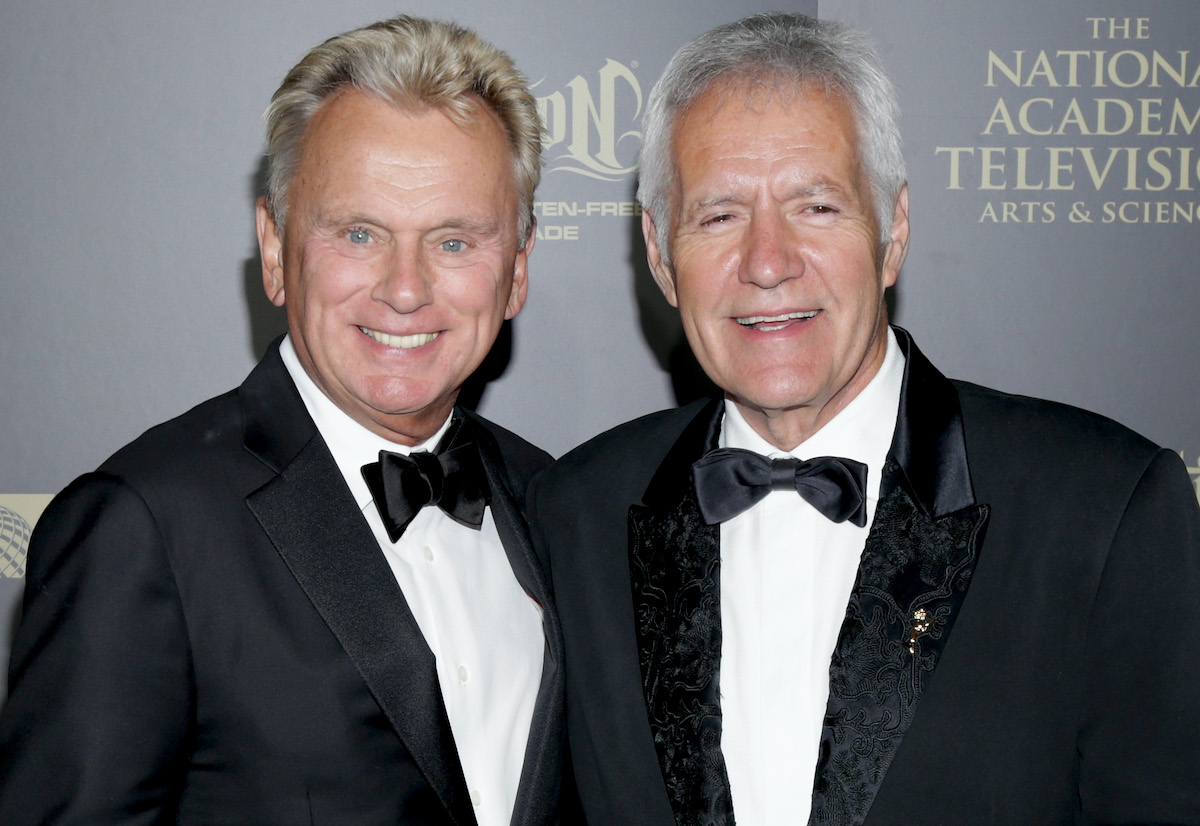 Pat Sajak reacted to Alex Trebek's death in a statement on Twitter
Jeopardy!'s Twitter account announced Trebek's death around 12:30 p.m. EST on Sunday, Nov. 8. The statement said the host died earlier that morning. He was 80 years old.
"Jeopardy! is saddened to share that Alex Trebek passed away peacefully at home early this morning, surrounded by family and friends," the tweet read. "Thank you, Alex."
In an expanded statement on Jeopardy.com, the show confirmed that new episodes of Jeopardy! will air through Christmas 2020. There is no new information as of yet in regards to a replacement for Trebek on the show.
"Alex was diagnosed with pancreatic cancer in March 2019, and he continued to host Jeopardy! for the next 18 months," the website's statement read. "Throughout that time, Alex was open and public about his battle with cancer. Jeopardy! episodes hosted by Alex will air through December 25, 2020 (his last day in the studio was October 29). The show is not announcing plans for a new host at this time."
As for Sajak, the 76-year-old posted a rare tweet commenting on Trebek's passing.
"Alex Trebek's courage, grace and strength inspired millions and awed those of us who knew him," he tweeted. "A tremendous loss for his family, friends, co-workers and countless viewers. I was honored to be a friend and a part of his professional family for all these years. A very sad day."
Were Pat Sajak and Alex Trebek friends?
Sajak started hosting Wheel of Fortune in 1981, and Trebek started hosting Jeopardy! three years later in 1984.
While neither Sajak nor Trebek ever claimed to be the closest of friends, the two shared a positive working and personal friendship throughout their tenures as two of cable television's longest-standing game show hosts.
Both of the hosts have won multiple Emmy Awards for their work. Trebek won the Emmy for Outstanding Game Show Host seven times throughout his career. Sajak won the same category three times. Both of the hosts received a Lifetime Achievement Emmy in 2011. No doubt, two people who had such similar and unique experiences and successes in their careers had a lot they could bond over.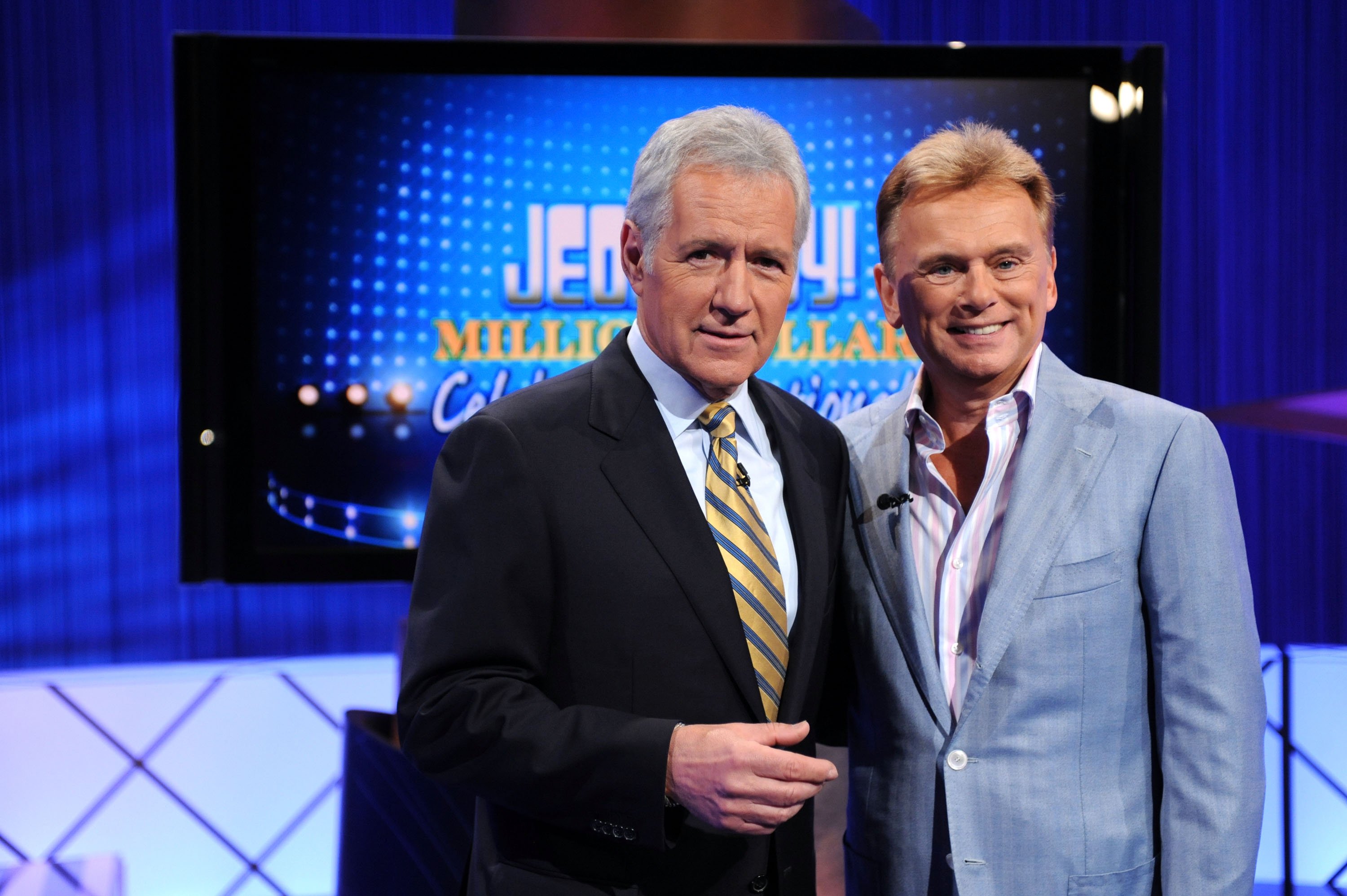 RELATED: 'Jeopardy!': Alex Trebek Reveals His Plan for the Last 30 Seconds of His Final Show
Past 'Jeopardy!' contestants react to Alex Trebek's death
Of course, the Canadian-born Jeopardy! host bonded with countless people throughout his storied career, particularly the contestants on his show.
Ken Jennings—whose record-breaking run on the show has led to him now being a consulting producer for the series—also reacted to Trebek's passing on Twitter.
"Alex wasn't just the best ever at what he did," he wrote. "He was also a lovely and deeply decent man, and I'm grateful for every minute I got to spend with him."
Jennings echoed Sajak's sentiment on the impact of Trebek's career in a follow-up tweet that read, "Thinking today about his family and his Jeopardy! family—which, in a way, included millions of us."
Trebek will surely be missed.