Patricia Heaton Stages a Mini-'The Middle' Reunion on Instagram: 'Where's the Pool Party?'
Find out more about former 'The Middle' star Patricia Heaton's mini-reunion of the ABC hit on Instagram.
ABC's The Middle may have said goodbye to fans in 2018, but its star Patricia Heaton got a minor The Middle reunion going on Instagram recently.
The comedy about a lower middle-class family living in the middle of the country resonated with viewers. It was a fan favorite for nine seasons and endures in reruns.
Here's more on Heaton's playful Instagram post.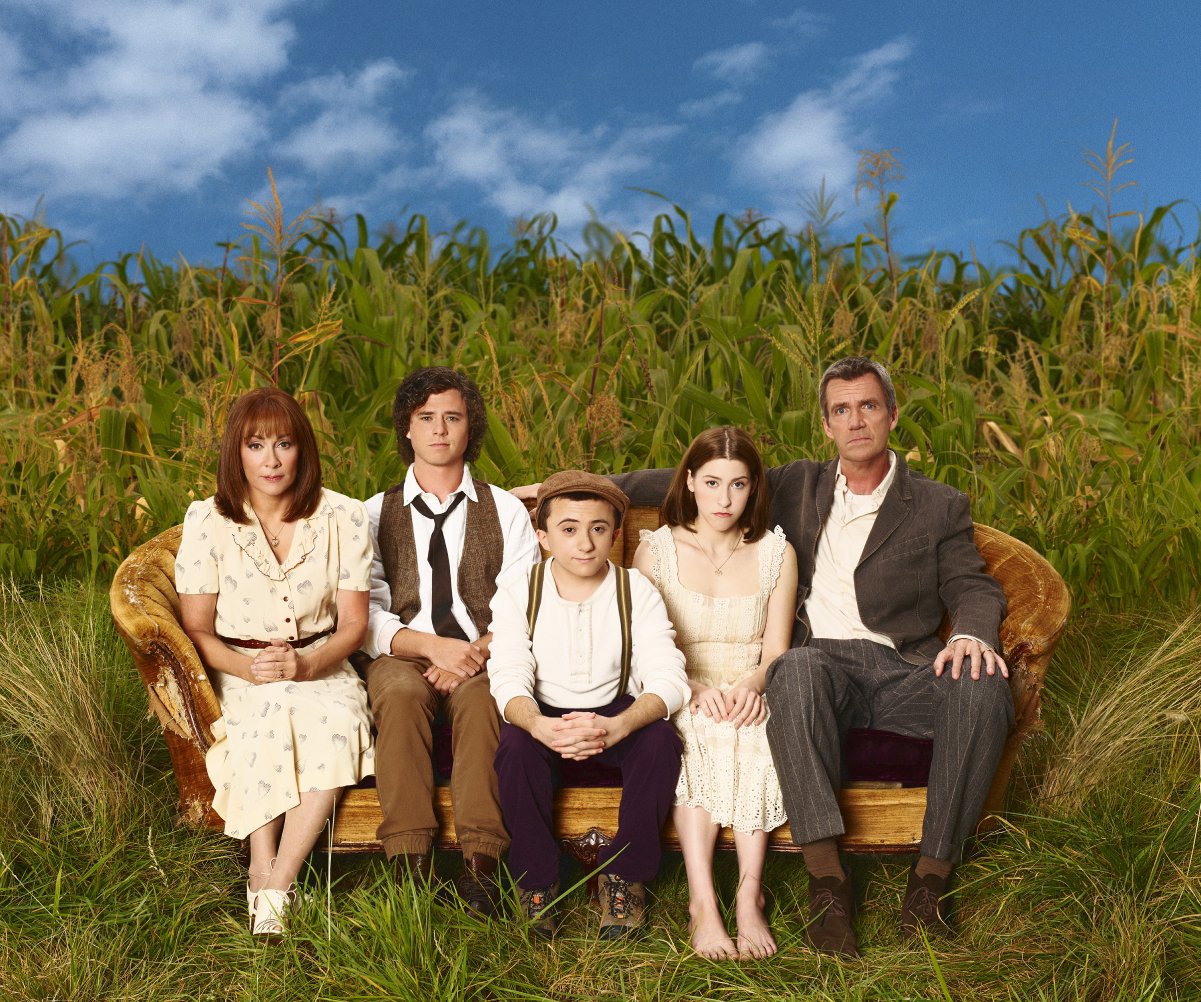 'The Middle' went off the air after 9 seasons
The Middle ended after nine seasons, during which time young cast members Charlie McDermott, Atticus Shaffer, and Eden Sher grew up before viewers' eyes.
Shaffer expressed to ET his surprise at the number of years he spent on the show and how much he would miss showing up on the set that had become another home to him.
"This has been more than half my life," he said. "I've grown up, I've spent all my teenage years, most of my childhood, here on the lot, and I've told people very honestly, 'It is terrifying 'cause this is the only thing that I've known… There's still going to be the emotional factor of, 'Oh wow, I'm not going to come back to my lot that I love, that's been my home away from home in a couple months.' So there is going to be a weight to that."
Heaton's mini-reunion on Instagram
On her account, the Emmy award-winning actor posted this week tagging her The Middle co-star Brooke Shields, who portrayed the Hecks' reckless neighbor Rita Glosner on the comedy.
"@brookeshields where is the pool party this weekend?," she said along with a photo of the cast members in a scene from the show. In the scene, Shields, Heaton, and actor Neil Flynn who portrayed Mike Heck on the series, along with other cast mates sat in Rita's backyard around an inflatable pool.
Shields responded to Heaton saying, "I thought it was at your house!," to which the former Everybody Loves Raymond star said, "I think it's at the Donahues!," tagging Jen Ray, the actor who played the Hecks' perfectly proper neighbor Nancy Donahue.
A follower of Heaton's, who clearly knows their Middle episodes said "Can't have a pool party because I'm still looking for the hose someone stole," referencing the episode in which Rita is convinced Heaton's character Frankie has stolen her garden hose.
Heaton on signing off from 'The Middle'
The mother of four opened up at the time that The Middle ended about how incredibly emotional the show's ending was for her.
She told ABC Radio: "I was rehearsing the night before going over my lines trying to memorize them and I kept breaking down and sobbing and I thought, 'This is terrible! Because tomorrow either I'm not going to be able to get through it because I'm sobbing or I'm crying so much tonight that I will be as dry as a bone tomorrow.'"