Ian Somerhalder and Paul Wesley's 'Blood Brothers' Cocktail Is Inspired by Damon and Stefan Salvatore
Paul Wesley and Ian Somerhalder made a bourbon called 'Brother's Bond,' and it's an homage to Damon and Stefan Salvatore. Here, get the recipe for their Blood Brothers cocktail, which is inspired by their characters on 'The Vampire Diaries.'
Hello, brother. Care for a cocktail? Paul Wesley and Ian Somerhalder's bourbon, Brother's Bond, is going to bring you all of The Vampire Diaries nostalgia. Not only because it means the actors are working together again, but also because they crafted a signature cocktail inspired by Damon and Stefan Salvatore.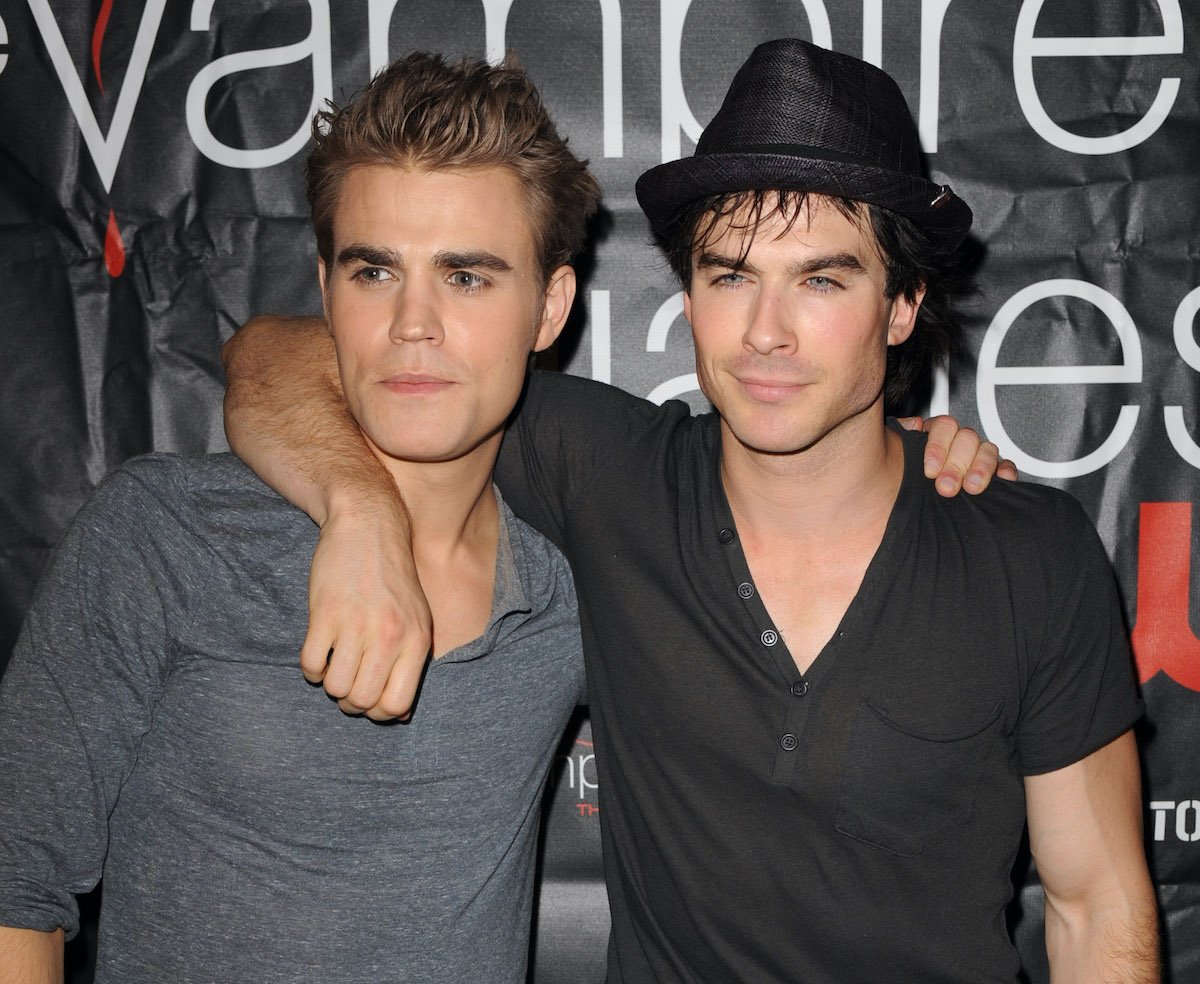 What is Brother's Bond bourbon?
Brother's Bond is the creative lovechild of Wesley and Somerhalder. Playing the Salvatore brothers on The Vampire Diaries for eight seasons created a strong bond between them. During the COVID-19 pandemic, they decided it was high time they work together again. And thus, their bourbon brand was born.
It's a fitting business venture. Damon and Stefan were constantly drinking bourbon throughout The CW's show's eight seasons. Of course, they weren't actually drinking while filming. The glasses of straight bourbon fans watched them consume were actually iced tea. In an interview with Entertainment Weekly, Wesley revealed they had to switch to decaffeinated iced tea in season 2.
"So, the entire first season, I couldn't sleep," Wesley said. "I was jittery, I was nervous. Turns out, I was just consuming so much caffeine. Man, I was losing it."
Making a bourbon is a fitting homage to their characters. As the Brother's Bond website says:
"The bonds of our friendship strengthened while drinking bourbon. For years, we dreamed of making our own bourbon and how we wanted it to taste. We imagined it would be easy to drink and smooth on the tongue. Like a big warm hug of robust flavors, it would have subtle nutty spice notes that eases you into a complex, warming finish; the perfect bourbon experience. We envisioned our bourbon being enjoyed neat and tasting exceptional. After years of exploration, we made our dreams a reality with Brother's Bond Bourbon."
And there's an environmental activism arm of the brand as well.
Ian Somerhalder and Paul Wesley's Blood Brothers cocktail recipe
Their brand wouldn't be complete without cocktails Damon and Stefan would love. The recipe section of the website lists 13 different drinks all using Brother's Bond. And a handful of them are shout outs to the show that made them pop culture sensations.
One of their favorites is the Blood Brothers cocktail. As Somerhalder told Entertainment Weekly:
"Blood Brothers is really our take on a classic whiskey sour. And the reason whiskey sours have been consumed for 100+ years is 'cause a) it's really nice. Typically, bourbon is going to be really a lot stronger than ours and this really balances it out. That woodiness of the bourbon is really nicely balanced out with the citrus and the sweet. We love to put Port wine on top of it. What's cool is wine comes down and really just makes this and gives this incredible flavor."
Here's what you'll need to make the drink: 1.5 ounces Brother's Bond Straight Bourbon Whiskey, 0.75 ounces of lemon juice, 0.75 ounces of simple syrup, and 0.75 ounces of Port wine.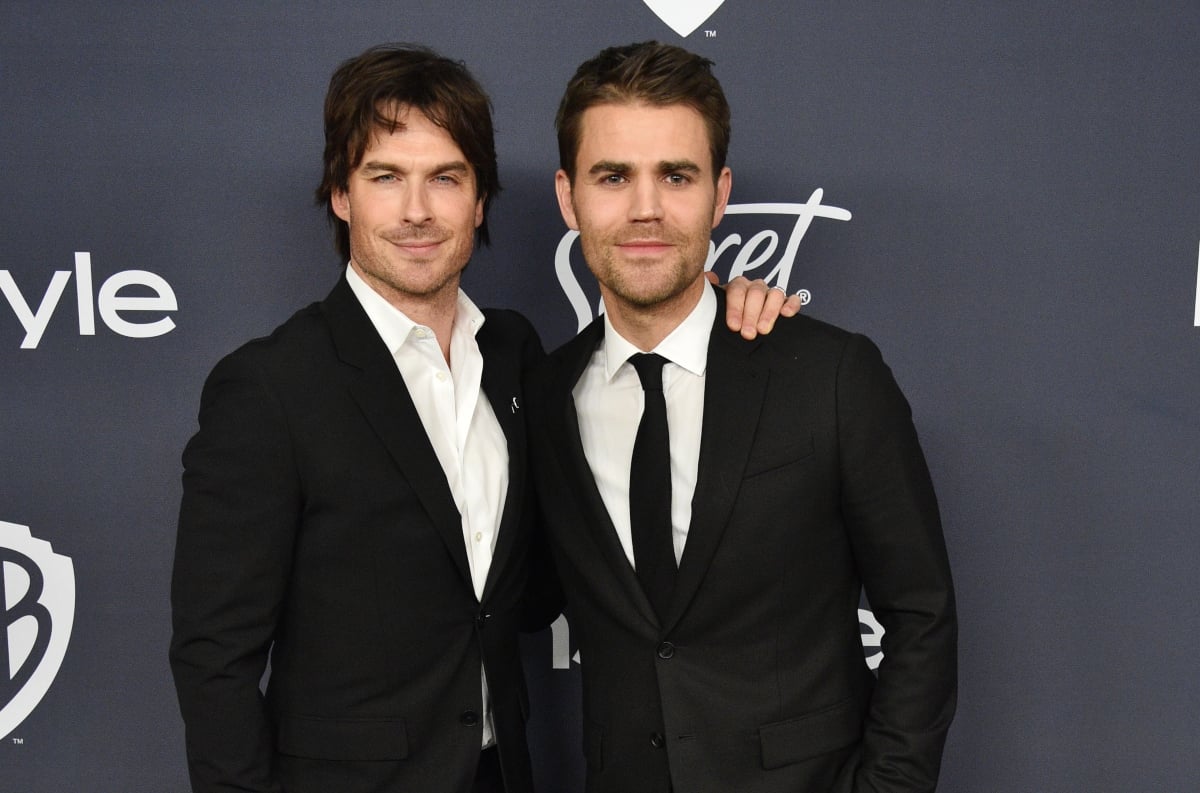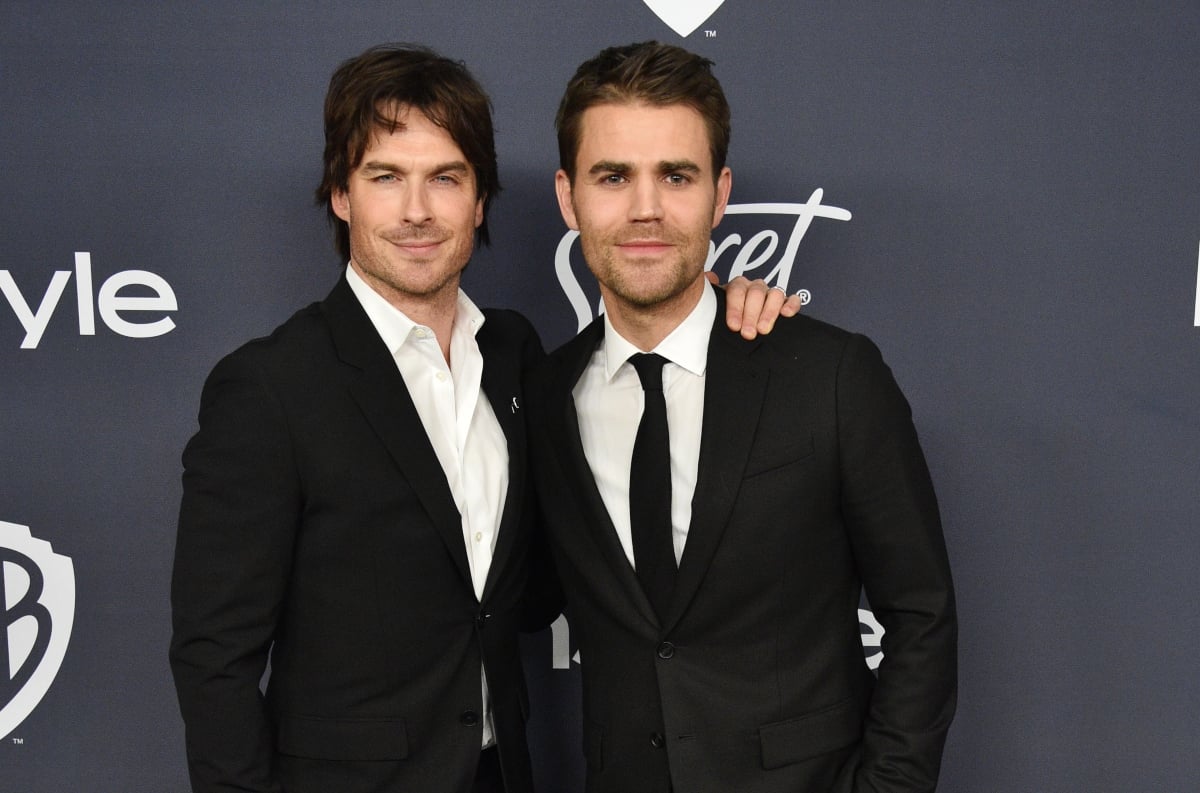 Paul Wesley and Ian Somerhalder's 'Vampire Diaries'-themed Brother's Bond cocktails
To make it, measure the bourbon, lemon juice, and simple syrup in a jigger and pour into a shaker. Add ice, and then shake for 15 seconds. Strain the drink into a lowball glass with ice. Finally, measure the Port in the jigger and pour it into the drink. Let the Port float on top, and it will eventually drip down into the drink to give it a more blood-like color. Damon and Stefan would approve.
Somerhalder and Wesley's other Vampire Diaries-inspired cocktails include the Mystic Charmer (an ode to the Mystic Grill) and the Brother's Fashioned (a classic old fashioned inspired by the vampire brothers. As always, drink responsibly.