PBS' 'Antiques Roadshow' New Season Is Here With Celebrity Guests Jay Leno, Soledad O'Brien, and More
Find out more about the new celebrity-filled season of PBS' most-watched ongoing program, 'Antiques Roadshow.'
Antiques Roadshow is back for its 25th season and it's kicking it off with some celebrity swag. Antique celebrity swag, that is.
The new season boasts appearances by well-known figures from entertainment, sports, and music including former Tonight Show star Jay Leno and journalist Soledad O'Brien – all eager to know how much their long-held items are worth.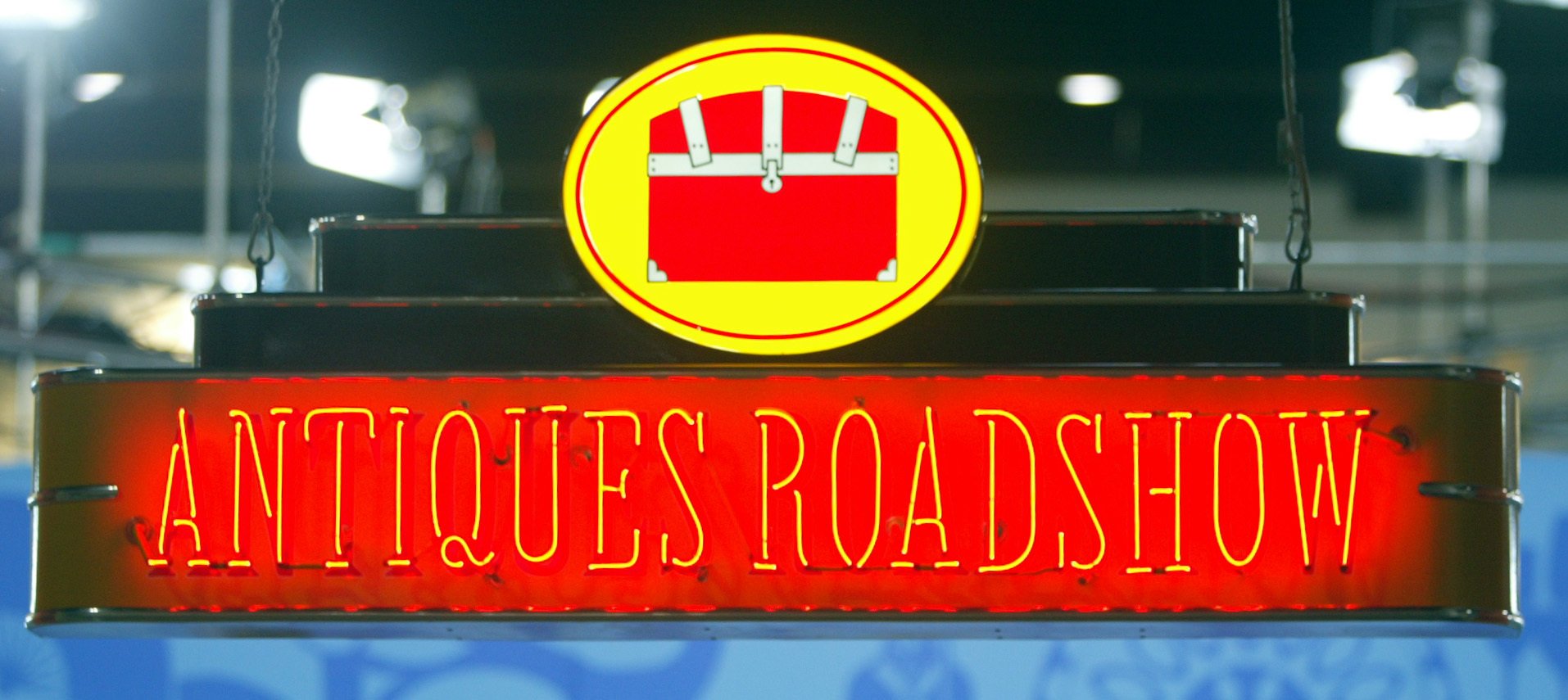 How 'Antiques Roadshow' got its start
Antiques Roadshow has its origins in a UK series by the same name that began airing in 1979. The show quickly became a huge viewer favorite in the United States.
Peter McGhee, the show's vice-president for WGBH-TV, where the American version of the show debuted, explained to the Associated Press that the program takes its valuations seriously.
In 2000, McGhee became concerned about the authenticity of a 17th-century Milanese parade helmet. The woman who brought the helmet to the program found out it was worth $250,000. While she claimed she found the helmet in her attic, she wasn't returning McGhee's calls to her at that time.
"The woman owner's story of finding it in the attic; that's the part we weren't able to get her to verify for us,″ McGhee said. "There was at least a cloud of doubt about that. Here's a case where doubt persists and we couldn't eliminate it, so we withdrew the program.″
Why a celebrity edition of 'The Roadshow'?
The PBS show's first celebrity edition aired May third and launched Season 25. The episode featured Leno, Law & Order actor S. Epatha Merkerson, author Jason Reynolds, Olympic figure skater Nancy Kerrigan, and pro golfer Dottie Pepper. This new season is different in that for the first time, it's dedicating entire episodes to celebrity visitors. It's a chance for the popular show to try something new.
Antiques Roadshow executive producer Marsha Bemko said to the AP this about the experiment: "I think it's very humanizing. They share with you this very vulnerable moment. They are just like any other 'Roadshow' guest. We ultimately teach history with material culture.
"That is the beauty of what 'Roadshow' does: You are actually learning history, but not in a way that you even noticed," Bemko added.
Other celebrities coming up on 'Antiques Roadshow'
The Roadshow's Celebrity Edition episodes are airing May 3, 10, 17, and 24 and will also be available for streaming.
Featured in the Celebrity Editions will be music-maker Rubén Blades, actor/songwriter/dancer Luba Mason, clarinetist Paquito D'Rivera and Latin jazz star Brenda Feliciano, celebrity chef Carla Hall, humorists John Hodgman and Mo Rocca, author Mo Willems, TV personality Carson Kressley, fashion designer Christian Siriano, and, of course, Kerrigan, Reynolds, Leno, O'Brien, and Merkerson.
Producer Bemko adds that it's important to keep in mind that celebrity visitors to Antiques Roadshow "are human beings like you and me. They really are curious about what they own and they want to know, and not just because of the money. It's not all about the value."