'Peaky Blinders': Why Did Polly Gray Lose Her Kids? Fans Have Theories
Fans of Peaky Blinders adore Helen McCrory as Aunt Polly Gray in the TV series. Polly works closely with Thomas Shelby and the rest of Shelby Company Limited — and it's clear Tommy trusts her in family business matters. Over the seasons, we've seen Polly's personal life unfold, and she even grew close with her estranged son, Michael Gray. Now, heading into Peaky Blinders Season 6, fans have questions about why Polly lost her kids in the first place.
Is Polly Gray Tommy Shelby's mother? What is their relationship in 'Peaky Blinders'?
Who is Elizabeth "Polly" Gray? While some mistakenly believe Polly is Tommy's mother, he's actually Tommy's aunt. While the Shelby sons fought in World War I, Polly took over the family business and assisted in raising the younger Shelbys. Once Tommy resumed his role as the leader of the family gang and business, Polly stood by his side as a person to confide in.
McCrory spoke about playing the role of Aunt Polly through the years. While she died before Peaky Blinders Season 6's release, fans will forever remember her as the tough matriarch of the family who always wanted the best for her kids and the Shelbys.
"Steve [Knight] writes for women with the same complexity as he writes for men, and that's not always true," McCrory told the Daily Mail. "… Steve … writes for the characters rather than for the genders, so I've always enjoyed Steve's writing. … I've got huge affection for doing this series. Yes, these are lives of gangsters, and yes, Steven [Knight] writes them from a child's perspective, so they are bigger and more beautiful and more glossy … he does actually give them consequences. They can't cope sometimes."
How did Aunt Polly Gray lose her kids in the show?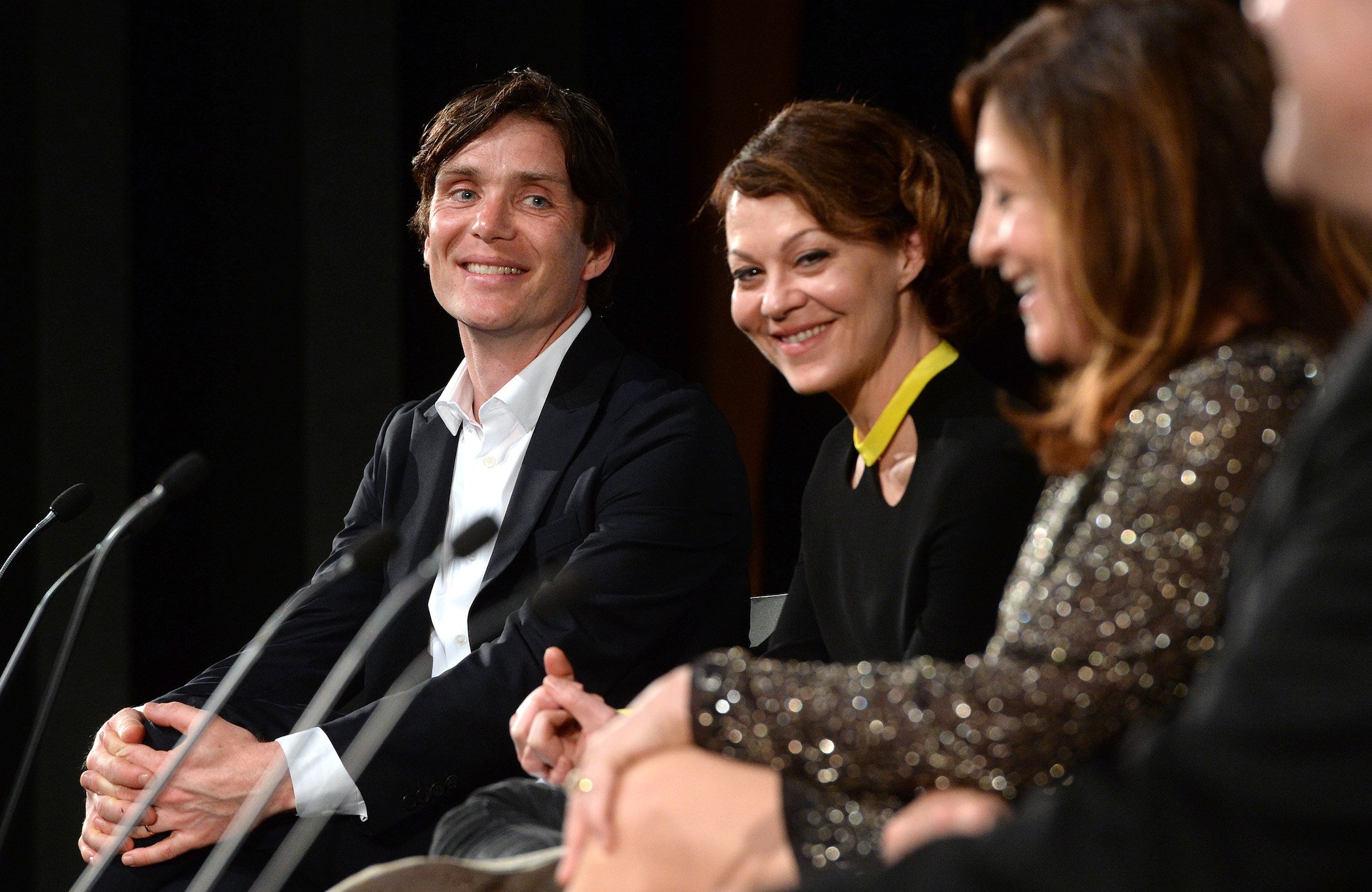 What happened to Aunt Polly Gray's kids in Peaky Blinders? We learn early on through her conversations with Ada Shelby that Polly became pregnant at 16 years old, and while she always wished the father of her child would come back for her, he never did. She had a difficult abortion at that age.
Later on, Polly notes the police took her two kids away from her. And she has a dream referencing her daughter, who would've been 18 years old at the time. A medium later tells Polly her daughter, Anna, actually died in Australia, which sends Polly into a depressive state. Anna died of spring fever, but Tommy was able to locate Polly's son, Michael Gray. The two are later reunited.
So, how did Polly lose her two kids to the authorities to begin with? Fans on Reddit have theories.
"Her jealous neighbor reported her nice new bedsheets to the police," one Reddit user noted. "They had tags of a hotel in them. I don't remember if she stole them herself or got them from someone."
"Yes, and they found a gin still in her home, making her guilty of producing homemade alcohol," another noted.
"She was deemed a criminal, probably spent some time in jail, and that was enough to take her children away," another wrote.
Will Polly be in 'Peaky Blinders' Season 6?
So, will Polly return for Peaky Blinders Season 6? There's a chance the show already filmed her scenes before McCrory died. The new season began filming in January 2021, and McCrory died in April 2021. As for how the show creators will treat her death, we'll have to wait and see.
There's no doubt she'll be missed by the cast. "She was my closest colleague on Peaky, and one of the finest actors I've ever worked opposite," Thomas Shelby actor Cillian Murphy told The Guardian. "Any material, any scene … she made it special. She could do power and vulnerability, one after the other. … I was kind of in awe about how she lived her life – the way she balanced her work and her family so beautifully."
Check out Showbiz Cheat Sheet on Facebook!