'Peaky Blinders' Season 6: Director Said Major Script Changes Happened Prior to Filming
'Peaky Blinders' Season 6 officially wrapped filming, and it sounds like production made plenty of adjustments to the script while they couldn't film due to the coronavirus pandemic. Here's what's been said about the script changes.
Fans of the Shelby family can rejoice, as Peaky Blinders Season 6 is well on its way to airing and landing on Netflix. The show creators keep leaving clues via social media on who's involved in the new season and what fans can expect, but there are plenty of details fans still want to know. And it seems the coronavirus (COVID-19) pandemic threw a wrench in a number of plans, as it resulted in some script changes prior to filming.
'Peaky Blinders' Season 6 officially wrapped filming
We're still anxiously awaiting as many details regarding Peaky Blinders Season 6 as possible. But it looks like filming has already wrapped. According to the Peaky Blinders official Instagram and Twitter, filming completed in May 2021. Back in January, the official Instagram posted about filming beginning.
"It's a wrap!" the caption of the Twitter post reads. "Huge thanks to the cast and crew of #PeakyBlinders Season 6. You've given this one everything. And it's going to be epic."
Director Anthony Byrne posted a photo of the Peaky Blinders production crew on the set of the show as well. "Done & Done & Done," he captioned the post added in May 2021.
This is quite an achievement, as the pandemic made filming impossible in 2020. Byrne told Digital Spy in June 2020 he would love to get filming in 2021, but he still wasn't sure at the time. "In an ideal world it would be great to be prepping again towards the end of the year with a view to start shooting early next year," he said. "That feels achievable, whether that's true or not, I have no idea." Thankfully, this goal happened.
The show director said some scripts changed before filming the new season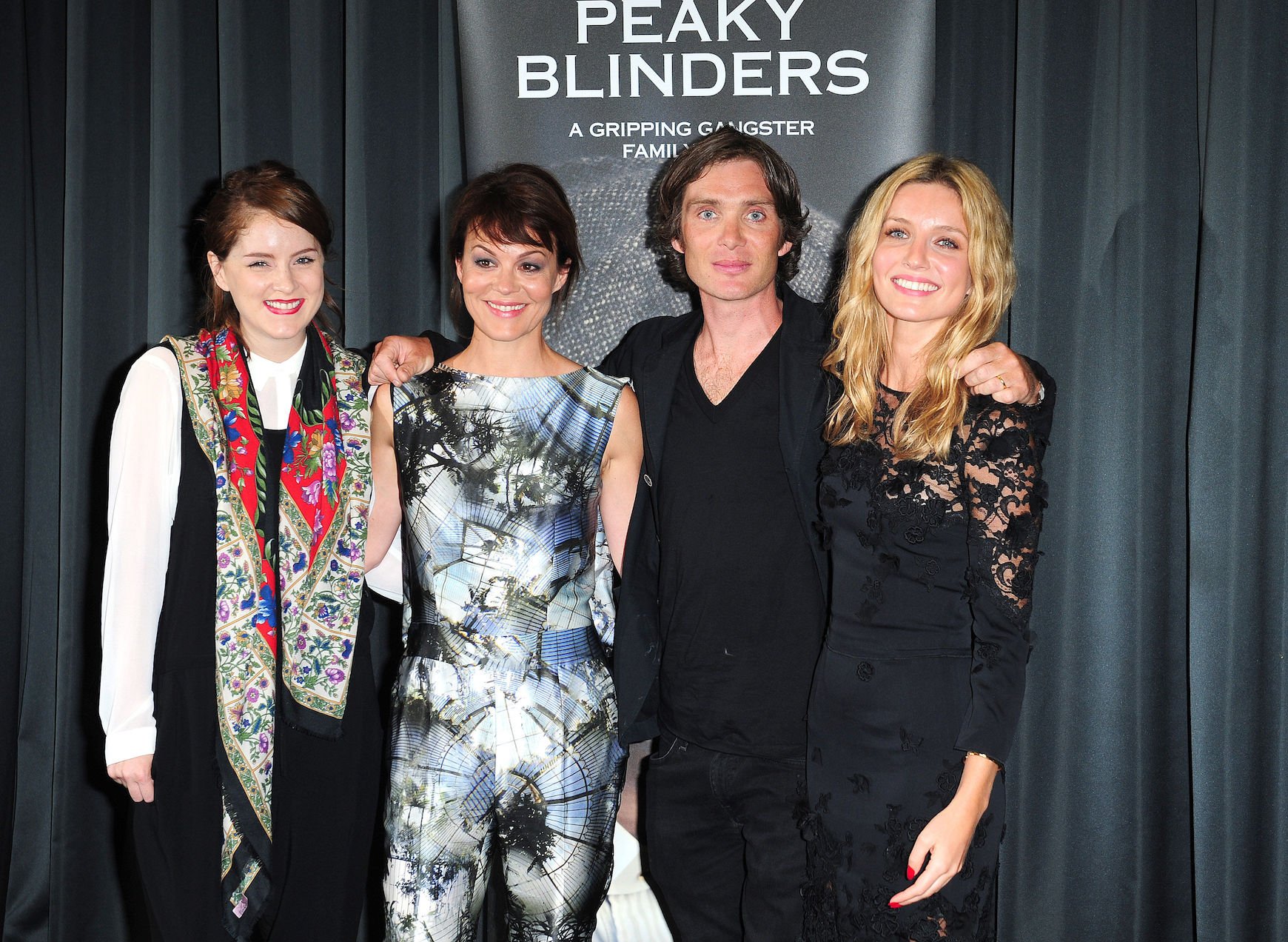 There are likely plot aspects of Peaky Blinders Season 6 that had to change due to the pandemic delay. Byrne spoke to Digital Spy about how he and the rest of production had to consider how they'd film certain scenes with coronavirus restrictions in place. He also noted they were just five days away from filming before they had to shut down production for the year — but he's glad they waited to start.
All the extra time spent away from the show gave show creator Steven Knight opportunities to make the script even better, too. "It's given us a chance to go back through the scripts again and really kind of nail it, in a way that … I mean these scripts were so, so good, and now having more time you go 'what about this or what about that,'" Byrne told Digital Spy. "And you go 'sh*t, that's a good idea.'"
Knight also talked to Deadline about the future of the show. He admitted coronavirus changed the plans for the show, but the Shelby family tale with live on in some form. "Covid changed our plans," Knight noted. "But I can say that my plan from the beginning was to end Peaky with a movie. That is what is going to happen."
Is 'Peaky Blinders' Season 6 coming out soon? When will it air?
So, when can fans expect to see Peaky Blinders Season 6? No official announcements have been made regarding a release date. But Byrne shared with Digital Spy if filming for season 6 started in January 2021 (which it did), they'd conclude filming right around May or June 2021 (which they also did). Then, an additional six months of editing would need to happen before the show officially airs. So far, production seems right on time. This puts the release date of the first episodes in December 2021 or early 2022.
As far as when Netflix will acquire season 6, we're not sure. What's on Netflix reports the streaming service received season 5 about three weeks after it aired in the U.K. This could mean American fans get to watch season 6 on Netflix around February 2022.
Check out Showbiz Cheat Sheet on Facebook!