'Peaky Blinders' Season 6: Director Says This Character is 'Definitely Coming Back'
'Peaky Blinders' Season 6 completed filming, and fans are more excited than ever to see which characters from the past five seasons will return. Director Anthony Byrne said in an interview this character will "definitely come back." Here's who he's referring to.
The Shelby family is slated to return for Peaky Blinders Season 6, and fans are more excited than ever to see what the gang does next in the TV series. Unfortunately, fans have had to say goodbye to a number of iconic characters throughout the previous five seasons. But director Anthony Byrne confirmed one side character will assuredly make her way back. Here's who it is.
Fans will see plenty of new faces in 'Peaky Blinders' Season 6
It seems Peaky Blinders Season 6 will come stacked with a new cast of characters — and we'll have to wait and see how they deal with Thomas Shelby the rest of the Shelby family. According to the show's official Twitter page, Stephen Graham joined the cast, as did Rebecca Keatley, James Frecheville, Conrad Khan, and Amber Anderson.
As for returning characters, the official Twitter confirms Natasha O'Keeffe will return as Lizzie Stark, Paul Anderson's coming back as Arthur Shelby, and Sam Claflin's returning as Oswald Mosley. Sophie Rundle's also coming back as Ada Shelby, Harry Kirton will come back as Finn Shelby, Finn Cole will return as Michael Gray, and Anya Taylor-Joy will reprise her role as Gina Gray. And, of course, Cillian Murphy will come back as the infamous Thomas Shelby.
Fans are hopeful Helen McCrory may return as Aunt Polly Gray. Sadly, McCrory died in 2021 due to cancer. It's unclear whether she has any moments in the new season.
Director Anthony Byrne said this character is 'definitely coming back' for season 6
The director of Peaky Blinders Season 6, Byrne, is already hyping up what's to come. While the season hit a few snags in production due to the coronavirus (COVID-19) pandemic, they completed filming and are excited to start talking about what — and who — fans will see again. And it seems one character is "definitely" returning.
During an interview with Digital Spy, Byrne talked with the interviewer about returning cast members.
"Is Frances still around?" the interviewer asked. Frances is Thomas' housekeeper played by Pauline Turner whom Thomas occasionally talks to. "I've learned something, Frances," he once told her. "There is no rest for me in this world. Perhaps, in the next."
"Yeah, I love her," Byrnes confirmed in the interview. "She's … she's so put upon. I mean, what a job. But she's so lovely and so friendly and really talented. She's one of those actors that communicates so much with her face. That's a gift. … Yeah, she's definitely coming back."
Is 'Peaky Blinders' Season 6 the last?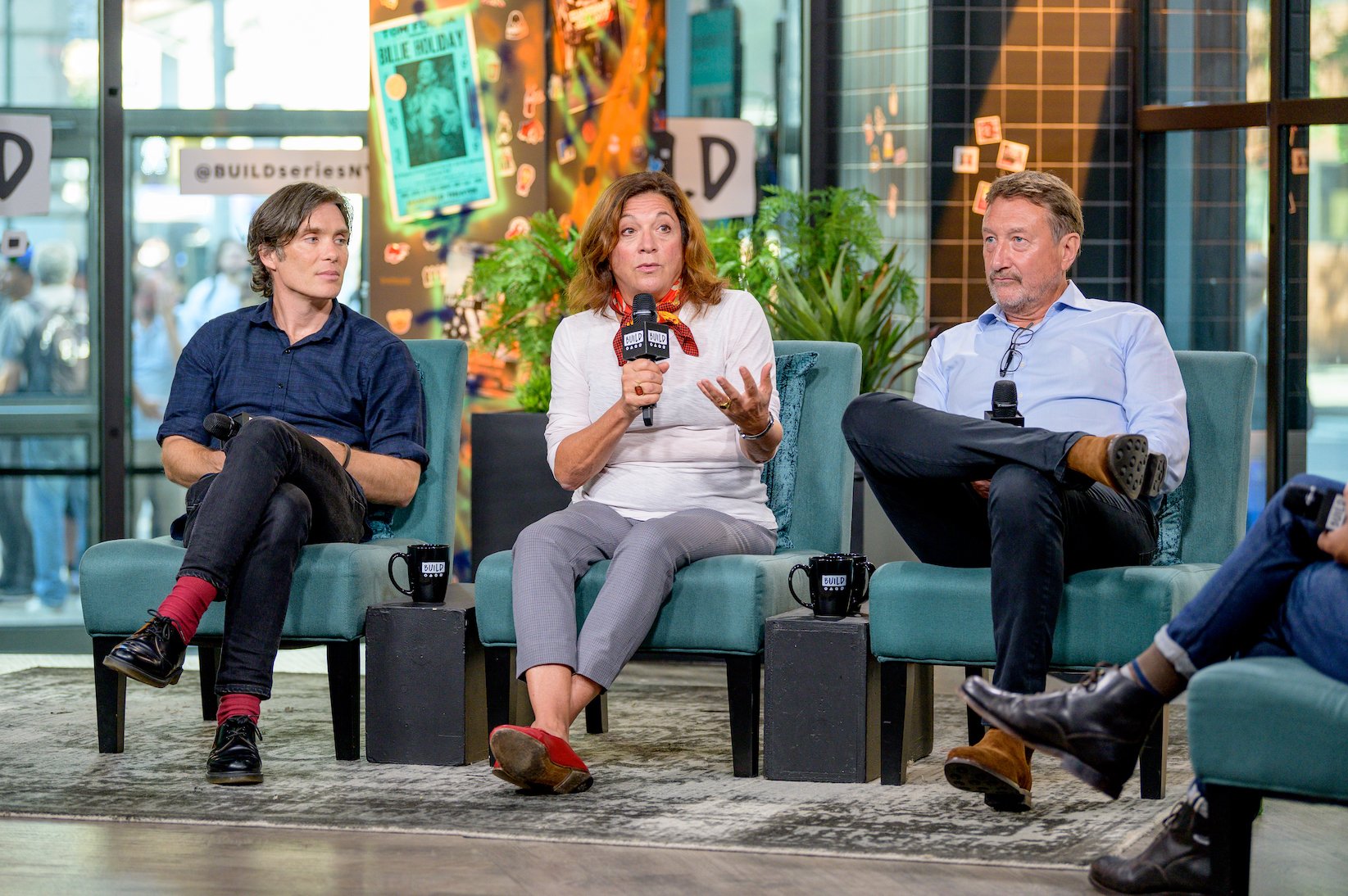 So, will fans get another season of the show after Peaky Blinders Season 6? It seems this season will wrap up the Shelby family's story. Pre-pandemic, reports claimed more seasons were possible. But now, the show creators confirmed season 6 will be the last.
"This final season of our beloved Peaky Blinders is going to be the best one yet," executive producer Caryn Mandabach explained to Deadline. "Steve's [Knight] uncanny ability to be prescient about world events is only matched by his ability to make Tommy Shelby the most indelible character of our times."
With that said, Byrne noted the Shelby's aren't "done yet" even with season 6 serving as the finale. "That's also true," he responded when the same interviewer told him a fan described Peaky Blinders as "not done yet."
"That's a good one," Byrne added. "I think I prefer that, 'not done yet.' More to do."
Check out Showbiz Cheat Sheet on Facebook!