'Peaky Blinders' Season 6: Fans Think Helen McCrory's Character, Aunt Polly, Leaves the Country
Fans can't wait for Peaky Blinders Season 6, as they've waited quite some time to see how the TV series of the Shelby family ends. So far, we've seen Cillian Murphy play Thomas Shelby, the leader of Shelby Company Limited in Birmingham, London, between the first and second World War. And he sought out help from his Aunt Polly Gray, played by Helen McCrory. Now, fans have theories regarding what will happen to McCrory's character in season 6 — and they mostly center around Polly leaving the country.
[Spoiler alert: Spoilers ahead for the end of Peaky Blinders Season 5.]
Is Helen McCrory in 'Peaky Blinders' Season 6? She died in April 2021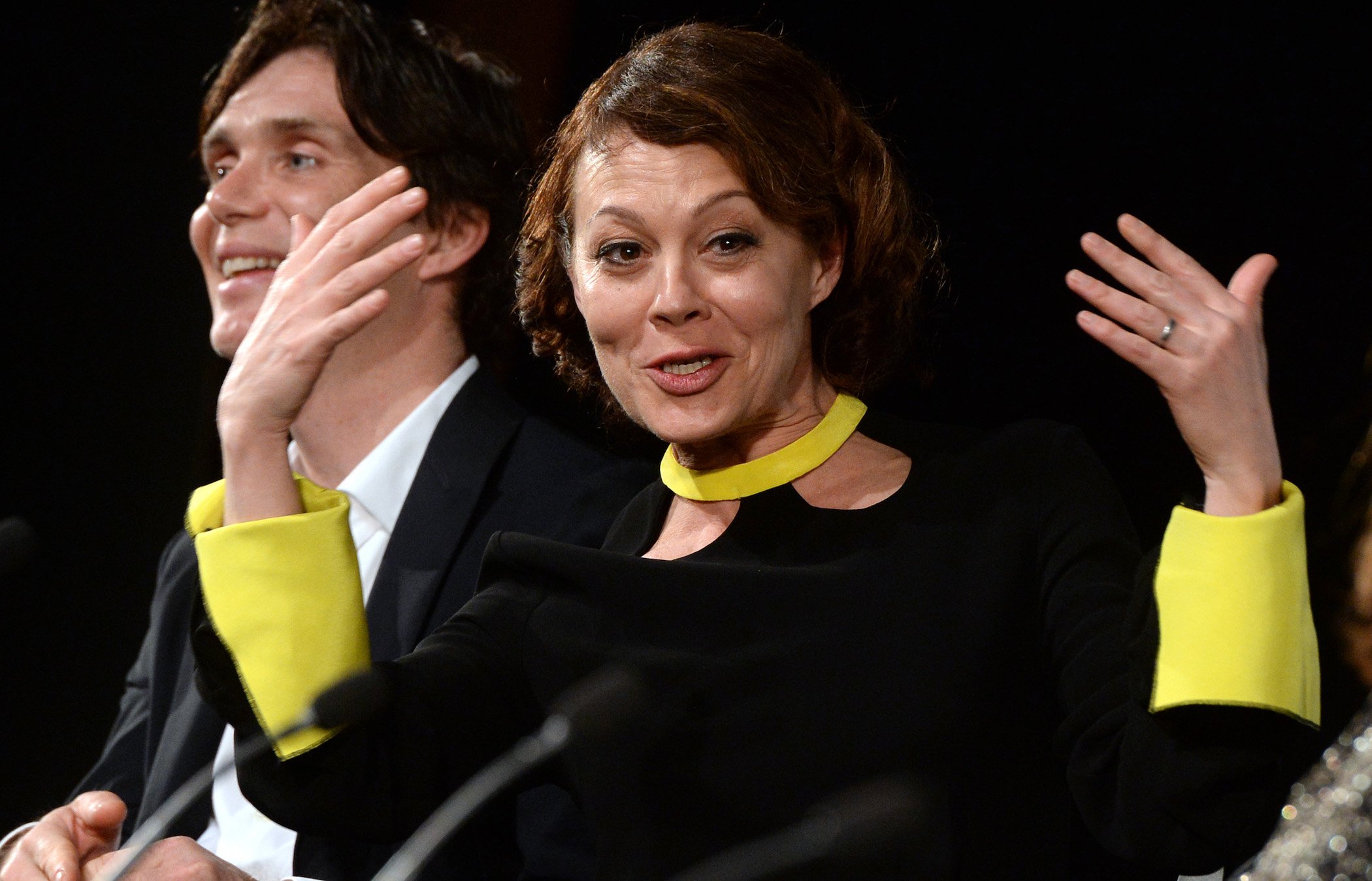 It's unclear if McCrory's Aunt Polly Gray will make an appearance in Peaky Blinders Season 6 due to the actor's death in April 2021. At age 52, McCrory died of cancer.

"I'm heartbroken to announce that after a heroic battle with cancer, the beautiful and mighty woman that is Helen McCrory has died peacefully at home, surrounded by a wave of loss from friends and family," her husband, Damian Lewis, announced on April 16, 2021. "She died as she lived. Fearlessly. God, we love her and know how lucky we are to have had her in our lives. She blazed so brightly. Go now, Little One, into the air, and thank you."
Murphy also commented on the talented McCrory and working by her side for several years. "Any material, any scene … she made it special," Murphy told The Guardian, according to Decider. "She could do power and vulnerability, one after the other. She was just so cool and fun, and had such compassion for everyone she met. I was kind of in awe about how she lived her life — the way she balanced her work and her family so beautifully."
Fans have theories about what will happen to Aunt Polly
So, what will come of McCrory's stellar character, Aunt Polly Gray, in Peaky Blinders Season 6? Those who've followed Aunt Polly's character arc know she assists Tommy in the family business. But she frequently felt conflicted by her own allegiance to her son, Michael Gray, who appeared to want to overtake the Shelby family business with his new wife, Gina Gray.
So, what will happen to Aunt Polly Gray in season 6 if McCrory was able to film her scenes? Reddit fans have a few guesses. Many think she'll leave England in favor of Australia.
"She left the company and the country," a fan guessed. "Cut off everyone, even Michael, with the exception of Ada. Ada won't disclose where Polly is to anyone by her request."
"The only logical solution I can think of is sending her character to Australia," another fan added. "She's wanted to get away from the Peaky life for a while, and now that Michael is too far gone, she's got no reason to stay."
"She is already out of the story," yet another fan noted. "She handed in her 'Letter of Resignation,' like, three days after Tommy denied Michael the crown (guaranteeing a war between them). She couldn't take sides and knew she would get killed by whichever one she chose to abandon. So, she left Birmingham for parts unknown."
Others think the show creators didn't have to adjust Aunt Polly's storyline at all, as they likely knew about the cancer diagnosis prior to filming. "I believe her condition was known about so there is a chance that they completed her scenes as a matter of priority," another fan commented.
Is 'Peaky Blinders' Season 6 being filmed?
So, is Peaky Blinders Season 6 currently going through the filming process? According to the official Twitter page for the show, production wrapped. Now, post-production will allow the creators to give fans the final product they crave.
"It's a wrap!" a tweet from May 28, 2021, reads. "Huge thanks to the cast and crew of #PeakyBlinders Season 6. You've given this one everything. And it's going to be epic."
We're not sure when the new season will air, but it's certainly the last. We're hoping to see season 6 on Netflix by early 2022.
Check out Showbiz Cheat Sheet on Facebook!
RELATED: 'Peaky Blinders' Season 6: Director Said Fans Will 'Certainly Find Out' Who Betrayed Thomas Shelby