'Peaky Blinders' Season 6: Newcomer Amber Anderson's Character Spotted Getting Close With Thomas Shelby
Peaky Blinders Season 6 is coming soon, and fans can't wait to see how the Shelby family saga comes to an end. At the end of season 5, we saw someone betraying Thomas Shelby — and we're certain we'll find out who in the upcoming season. There are plenty of new characters added to the TV series as well. Amber Anderson joined the cast, and photos from the set show her character hanging out with Tommy.
Amber Anderson joined the 'Peaky Blinders' cast for season 6
Back in February 2021, Anderson announced she was joining the cast for Peaky Blinders Season 6. "Well, blimey. Beyond thrilled to announce that I will be in the final season of @peakyblindersofficial," she posted to Instagram, along with a photo of her in costume smoking a cigarette. "We are already filming and it is going to be epic! Thank you @antobyrne75 & @shaheenbaigcasting. Love you long time."
As for Anderson's character, director Anthony Byrne gave a clue when speaking with Digital Spy. He noted a new, "dark" character joins who conflicts with Tommy — and he certainly could be talking about Anderson's character.
"There's a great female character who is new, who is pretty dark," Byrne said. "I haven't seen a character like her in Peaky before. I won't say who she is, but she certainly gives Tommy a run for his money. She challenges him in a different way basically. … It's similar to [Oswald] Mosley … she has a similar ideology, and that's challenging for any character, like I've said before … he or she, they don't have guns or a gang, but they have an ideology that's like a virus and it's more dangerous than anything."
Photos from the set show Amber Anderson's character sitting and talking with Thomas Shelby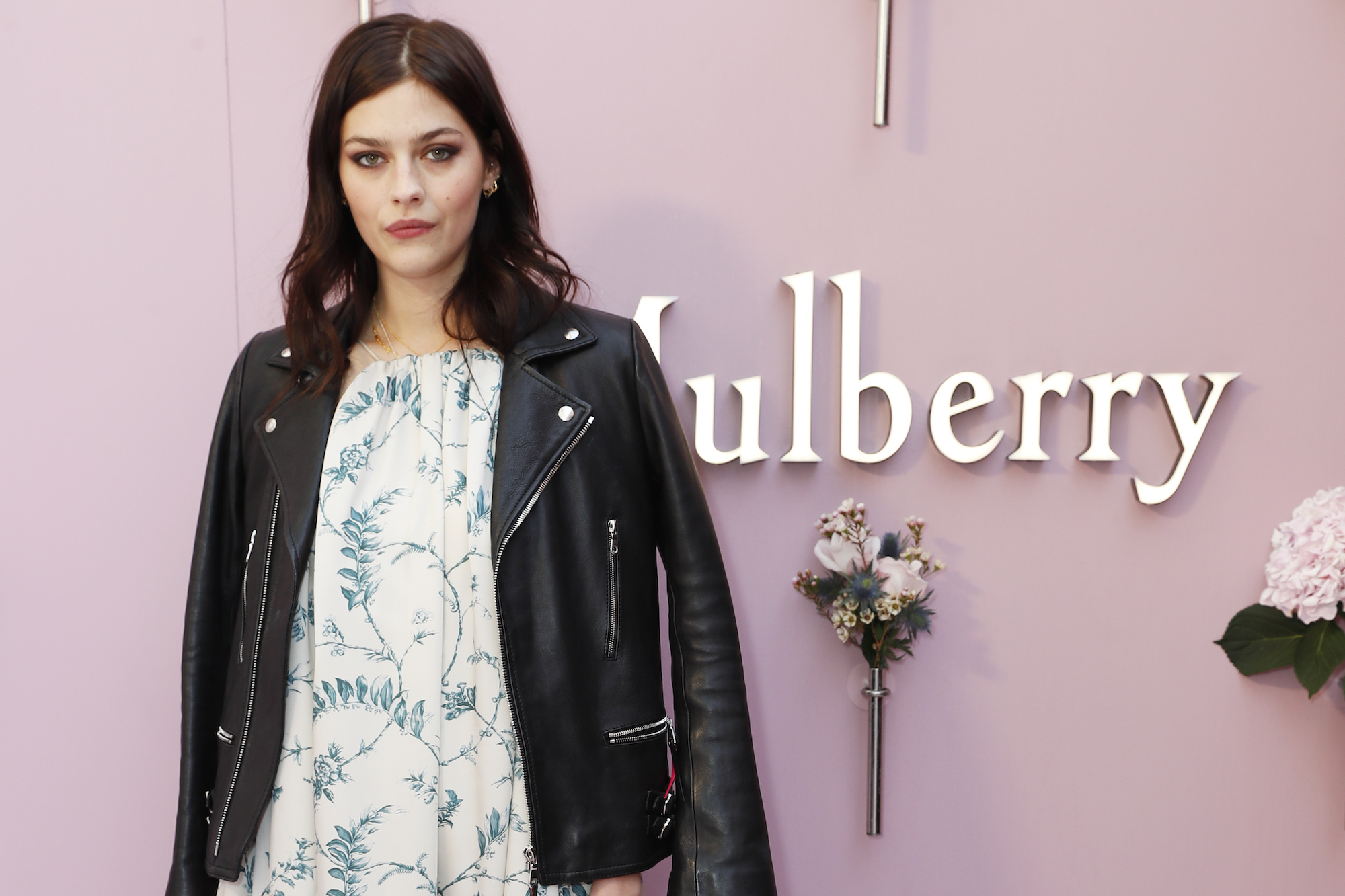 In May 2021, The Scottish Sun released photos of Anderson and Cillian Murphy on the set of Peaky Blinders Season 6. Murphy wore a black coat over a white button-up shirt and brown pants, as he was dressed as Tommy. Anderson wore a tweed jacket with a matching long, fitted skirt, and a green sweater. She carried around a small brown purse on her shoulder. As for her hair, she wore a vintage brown cap.
The photos obtained by The Scottish Sun appear to be from when the two actors weren't actually on set — but given how close they appear, it's almost certain there will be plenty of interaction between them during season 6.
The duo also appeared to be talking next to boats on a dock. Murphy helped Anderson get on and off of a boat a few times, as seen in the photos.
When is 'Peaky Blinders' Season 6 out?
So, when can fans finally learn more about Anderson's character in Peaky Blinders Season 6? The new season finished filming in May 28, 2021, according to the official Twitter.
"It's a wrap!" the Twitter page shared. "Huge thanks to the cast and crew of #PeakyBlinders season 6. You've given this one everything. And it's going to be epic …."
The show hasn't given an official release date just yet, but some fans are hopeful we'll see the premiere as early as September 2021. It seems more likely the show will have at least six months of post-production time, though, putting the release at the end of 2021 or even into early 2022.
For now, we're hopeful we'll get more information regarding what's to come. We can't wait to see what's in store for the Shelby family — and the new characters — in this final chapter.
Check out Showbiz Cheat Sheet on Facebook!