'Peaky Blinders' Season 6: Oswald Mosley Actor Sam Claflin Talks Filming the New Season
Shelby family fans can't wait to see what's in store for Peaky Blinders Season 6. The last five seasons of the TV series showed Thomas Shelby carefully navigating his family through illegal gang activity and political dealings. And he met his match in season 5 with Oswald Mosley, played by Sam Claflin. Now, Claflin is talking about filming season 6. Here's what he said.
Sam Claflin's 'Peaky Blinders' character, Oswald Mosley, will likely play a major role in season 6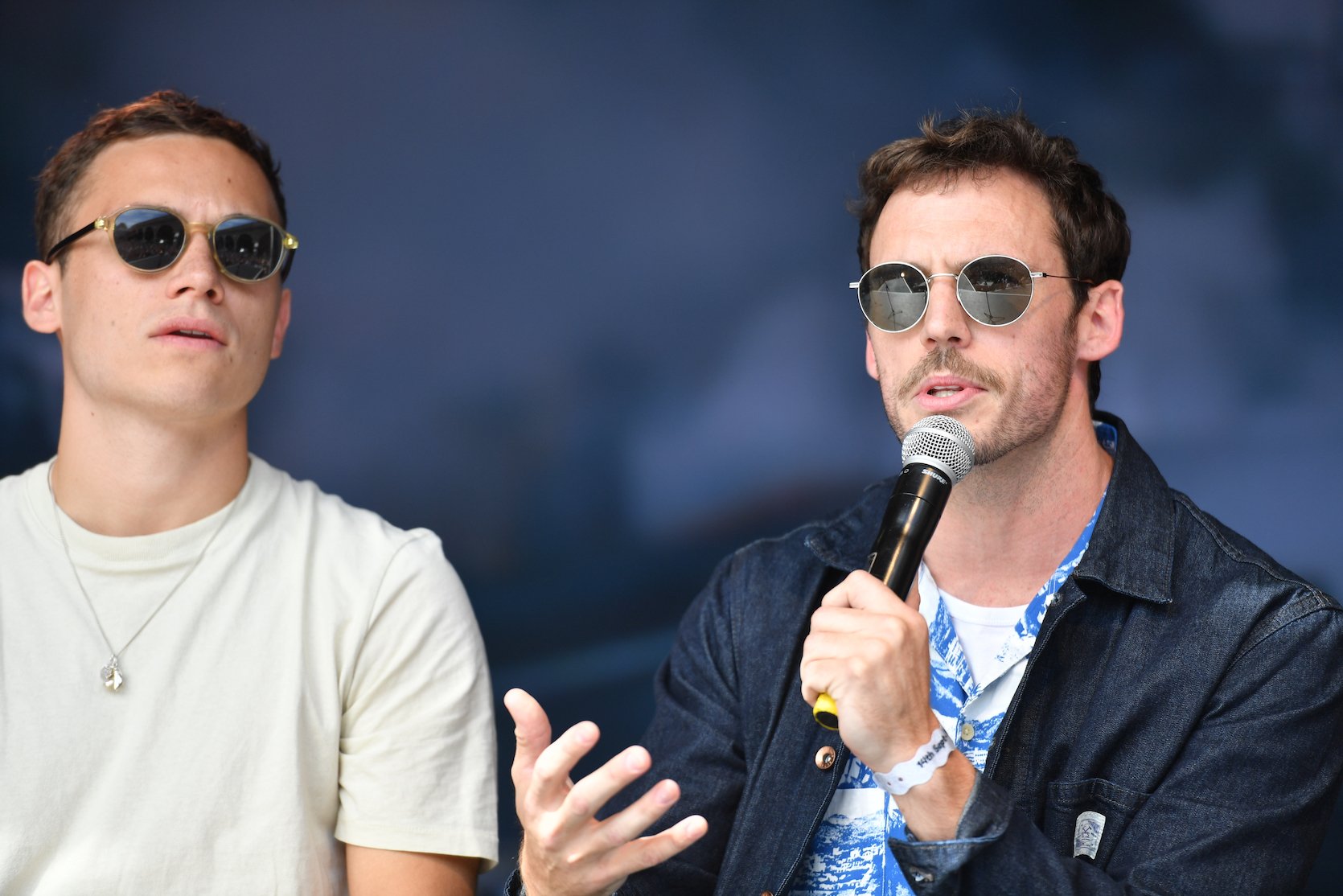 Fans will likely see a lot of Claflin's character moving forward in Peaky Blinders Season 6. Mosley introduces himself to Tommy in season 5, and the Shelbys keep a close eye on him throughout the series. While Mosley thinks of Tommy as an ally, Tommy had other plans, as Ada Shelby warned her brother that Mosley might move toward Fascism. Tommy attempted to assassinate Mosley at the end of season 5, but his plan went awry after someone foiled it.
Claflin spoke to the BUILD series about playing Mosley. "He's a character that, really, I had no judgment about, because I didn't know who he was prior to these scripts," Claflin explained. "I obviously then started doing the research and started making my own mind up, but the scripts were really what informed me of how to play him. … I think we kind of had a bit of artistic license to kind of go our own way with it, to an extent."
Sam Claflin talked about his experience filming the new season
Claflin spoke to HeyUGuys about reprising his role as Mosley in Peaky Blinders Season 6. He explained how difficult it is making a "bad person likable," as this stands as one of the biggest challenges playing his character in the series. "Trying to make that man likable was a real challenge," he noted. "I think that those sorts of challenges are the things I enjoy as an actor exploring most."
As for season 6, it seems Claflin spoke to the interviewer before the season finished filming. He told the interviewer he's "been back" to filming as Mosley even though filming looks a lot different with the coronavirus (COVID-19) pandemic.
"It was the first job I've done since the pandemic hit," Claflin noted. "In all honesty, I think there was sort of a real comfort in knowing that I was going to something I was familiar with and people I was familiar with, a character I was familiar with." He then explained there were a ton of precautions taken on the set of season 6 with "everyone wearing masks," and it slowed down the making of the final season. "But everyone's so much more focused, strangely," he added. "I guess there's a lot less time-wasting."
Finally, Claflin said there are "so many" surprises he can't talk about. "I'm excited," he added. " … It's very, very exciting."
When will 'Peaky Blinders' Season 6 start?
When can fans expect to see Peaky Blinders Season 6? According to the show's official Twitter page, filming wrapped for the season. But there hasn't been any word on when the season premiere will hit. Some fans hope for a September 2021 release, but this remains unconfirmed.
Fans could have to wait well into 2022 before they see season 6, too. Season 5 reportedly took 16 months of production to complete. Even if post-production only takes six months, that puts the premiere in December 2021 or January 2022. Additionally, it could take some time for Netflix to acquire the season and add it to the streaming service. The series will likely air on the BBC before it hits Netflix.
We look forward to hearing more about what's to come for the last season of the series.
Check out Showbiz Cheat Sheet on Facebook!
RELATED: 'Peaky Blinders' Season 6: Fans Suspect Gina Gray is Faking Pregnancy to Overthrow Thomas Shelby