'Peaky Blinders' Season 6: Sophie Rundle Says Goodbye to Ada Shelby, Gave Clue She's Not Returning
Sophie Rundle's played Ada Shelby in 'Peaky Blinders' since season 1, and she just said her goodbyes to her character on Instagram. Could this mean she's not taking part in any of the 'Peaky Blinders' spin-offs once the series wraps?
Fans are more excited than ever to hear what's in store for Peaky Blinders Season 6 and when it will return to Netflix. The showrunners have already begun talking about what's in store, and the cast is getting excited to share the season with viewers. But it looks like the actors know their days as their characters are numbered — and Sophie Rundle, the actor who plays Ada Shelby, posted her heartfelt goodbye to her character on Instagram.
Is 'Peaky Blinders' Season 6 the last? Showrunners gave clues
With Peaky Blinders Season 6 around the corner, fans want to know what's going on with the series and if this season marks the show's last. According to the show creators, the series will wrap with season 6. While fans adore the Shelby family and love watching Cillian Murphy as Thomas Shelby leading his ruthless family members to victory, the show is coming to a close.
"This final season of our beloved Peaky Blinders is going to be the best one yet," executive producer Caryn Mandabach shared with Deadline. "Steve's [Knight] uncanny ability to be prescient about world events is only matched by his ability to make Tommy Shelby the most indelible character of our times."
While the series creators originally planned to go for seven seasons, it seems coronavirus (COVID-19) changed the plan. Show creator Steven Knight originally said he'd like to end the seventh season with the start of World War II. This would showcase the Shelbys as a family between both World Wars.
Sophie Rundle said her goodbyes to Ada Shelby
It looks like Rundle is prepping to say goodbye to her character, Ada Shelby, once Peaky Blinders Season 6 ends. Ada is the only sister in the Shelby family, and she doesn't like to get too involved in the family business. Eventually, she does get involved as a leader of the U.S. branch of Shelby Company Limited. But she's often reprimanding her brothers for their unsavory dealings.
Fans adore Ada for her bravery and no-nonsense attitude. And Rundle will certainly miss playing the iconic character. She posted a photo to Instagram in her Peaky Blinders costume next to her infant on May 21, 2021.
"I went back to work on Peaky Blinders four weeks after giving birth to my son," she captioned her post. "This is me — sleep-deprived and slightly delirious changing a nappy in my trailer in between scenes. It's been the most exhausting and challenging thing I've ever done but worth it to finish off this batsh*t crazy, brilliant show and say goodbye to this character that I love so much." She then added she'll miss her character's "wild Shelby heart," "don't f*ck with me attitude," and "fabulous wardrobe."
Will Sophie Rundle take part in future 'Peaky Blinders' productions?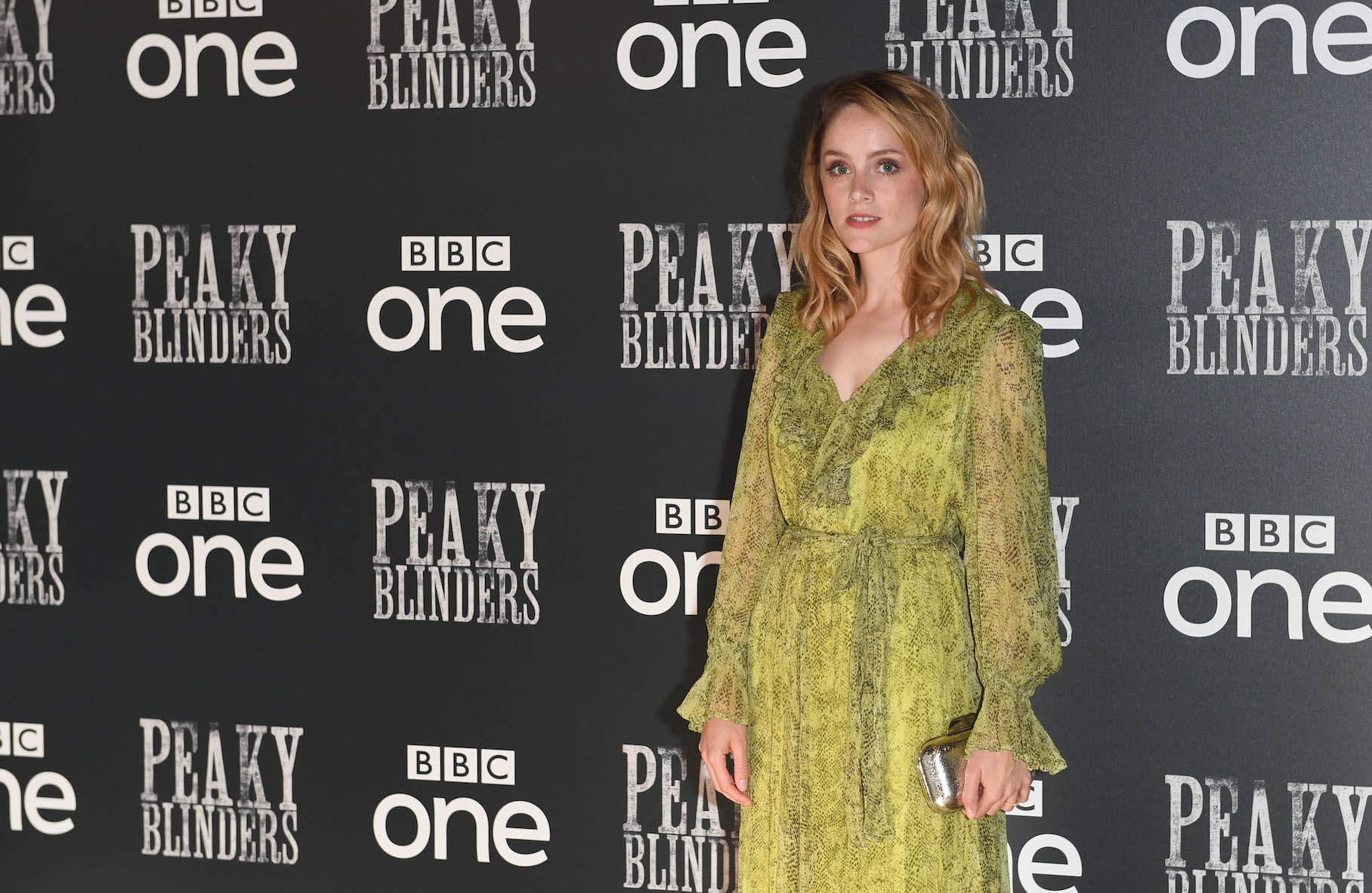 Rundle's post saying goodbye to Ada Shelby is certainly in response to wrapping up filming for Peaky Blinders Season 6. But did Rundle indicate she's putting away the character forever? Season 6 will end the series, but show creators noted the Shelbys will live on. In fact, they plan on creating a film to release after the series ends.
"Covid changed our plans. But I can say that my plan from the beginning was to end Peaky with a movie," Knight told Deadline. "That is what is going to happen."
In 2018, Knight noted there was interest in Peaky Blinders becoming a ballet as well. "I had a meeting with Rambert because they said they were interested in turning Peaky Blinders into a ballet," Knight stated, according to Deadline. "I don't know where they would do it, but there was a view to premiering it here in Birmingham."
Whatever happens to the Shelby family after the series ends, we're hoping Rundle returns as Ada. It wouldn't be the same without her.
Check out Showbiz Cheat Sheet on Facebook!