Pearl's 'Do I Have Something On My Face' Is Still an Iconic Moment in 'RuPaul's Drag Race' Herstory
From Aja's "'you're perfect, you're beautiful,'" speech to Bianca Del Rio's "baloney" exclamation, there are several quotable moments from this reality competition series. However, none is more infamous than Pearl and RuPaul's conversation during season 7.
Here's what we know about the "do I have something on my face" moment from RuPaul's Drag Race.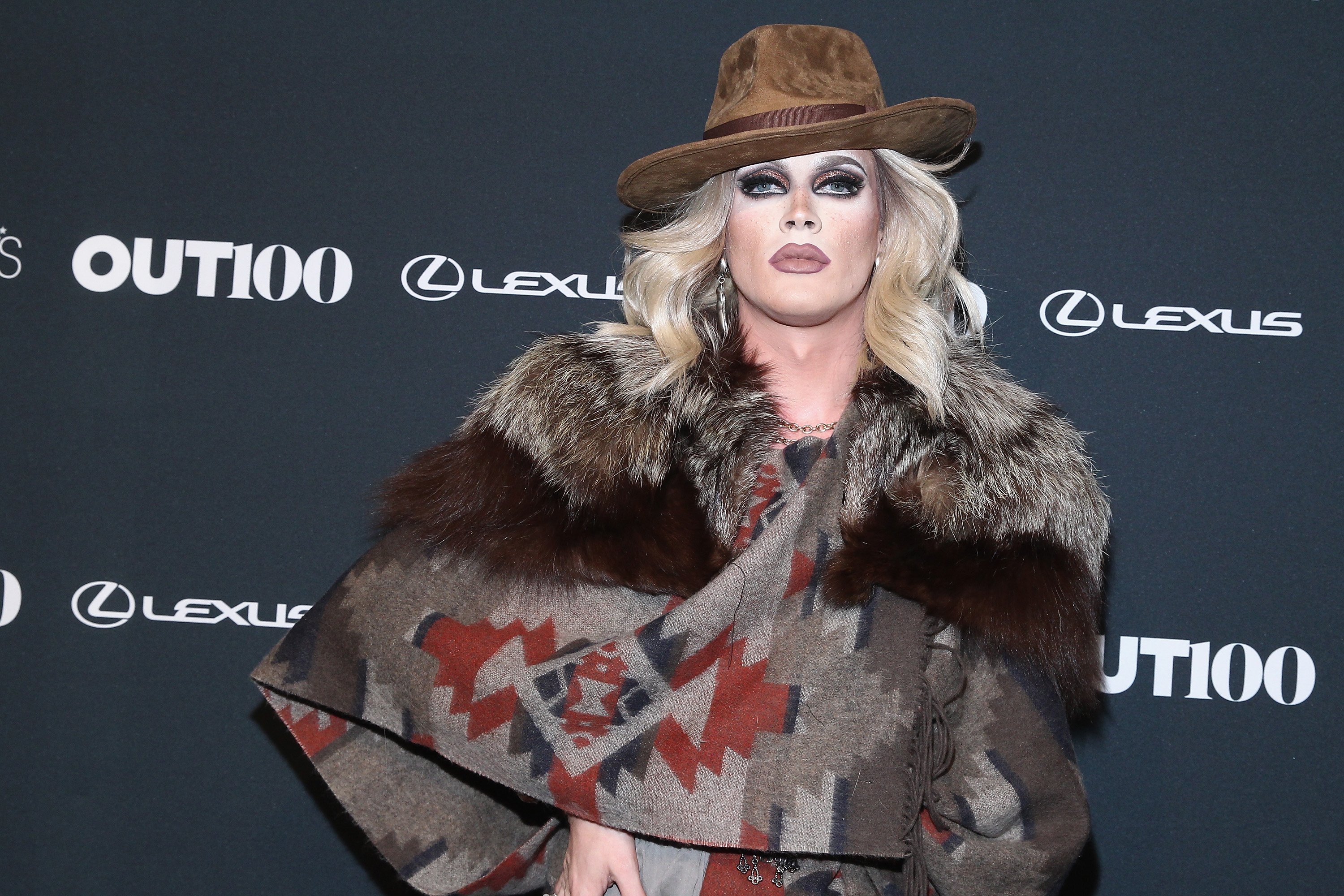 What season of 'RuPaul's Drag Race' was Pearl on?
She's known for her fashion and iconic makeup looks. Pearl Liaison, sometimes known as just Pearl, was a contestant on RuPaul's Drag Race season 7.
She showed off her comedic side with her Snatch Game character and her twins-themed runway with Trixie Mattel. 
Additionally, Pearl showed her heart during the confessionals, sometimes speaking about her rough upbringing and how her drag character was an escape from that. Perhaps what Pearl was best known for during this season, though, was her rocky relationship with RuPaul and the other judges.
RELATED: 'RuPaul's Drag Race': The Best Lip-Sync Performances, According to Fans on Twitter
'RuPaul's Drag Race' season 7 included the 'do I have something on my face' moment
Pearl found success during this series, but RuPaul still felt there was something holding her back. In the Werk Room, they tried to have a conversation about it. After several seconds of an uncomfortable stare down, Pearl said, "Do I have something on my face?"
"No," RuPaul finally replied, "I'm just not convinced."
Although Pearl didn't snatch the crown from this season, she did make it to the Top 3, along with Violet Chachki and Ginger Minj. Other contestants, like Trixie Mattel, Kennedy Davenport, and Katya returned for the series, RuPaul's Drag Race: All-Stars.
Pearl will most likely never return for this spinoff, as this moment caused tension between the drag performer, RuPaul, and Michelle Visage. Additionally, this wasn't the only memorable line from season 7 or from RuPaul's Drag Race.
Jaida Essence Hall's "look over there" is still quoted by contestants and judges. Even though she was eliminated first, Vanessa "Miss Vanjie" Matteo's backward exit from season 10 became another iconic moment on the reality series.
RELATED: Trixie Cosmetics Drops a New Blush, While Trixie Mattel and Katya Spill the Tea on a New YouTube Series
Trixie Mattel and Katya were also contestants on 'RuPaul's Drag Race' season 7
Years later, Trixie Mattel and Katya reacted to that part of season 7 in conjunction with their YouTube series, UNHhhh. At that point, Trixie Mattel had been eliminated from the competition. However, Katya described it as "a fun moment."
"I remember exactly where I was sitting," Katya said. "I remember thinking, 'what the f*ck is going on here right now.'"
"She's got a lot more gall than us," Trixie Mattel added. "RuPaul could slap either of us in the face and we'd be like 'thank you so much.'"
Some clips from RuPaul's Drag Race season 7 are available on YouTube. Complete seasons of RuPaul's Drag Race are available on streaming platforms like Paramount+.