People Are Convinced the Food Network Actually Only Has 3 Shows
In the wake of the COVID-19 pandemic, more people are spending time indoors, catching up on their favorite Food Network programs. Many viewers have their program picks recorded, or available to stream for free.
However, for viewers who haven't yet found a favorite and switch to the Food Network to see what the network has to offer, they might be sorely disappointed.
In fact, according to some fans on Reddit, the network seems to only feature three specific shows these days, shows that have fans begging for a greater variety in programming.
The 'Food Network' seems to only feature three shows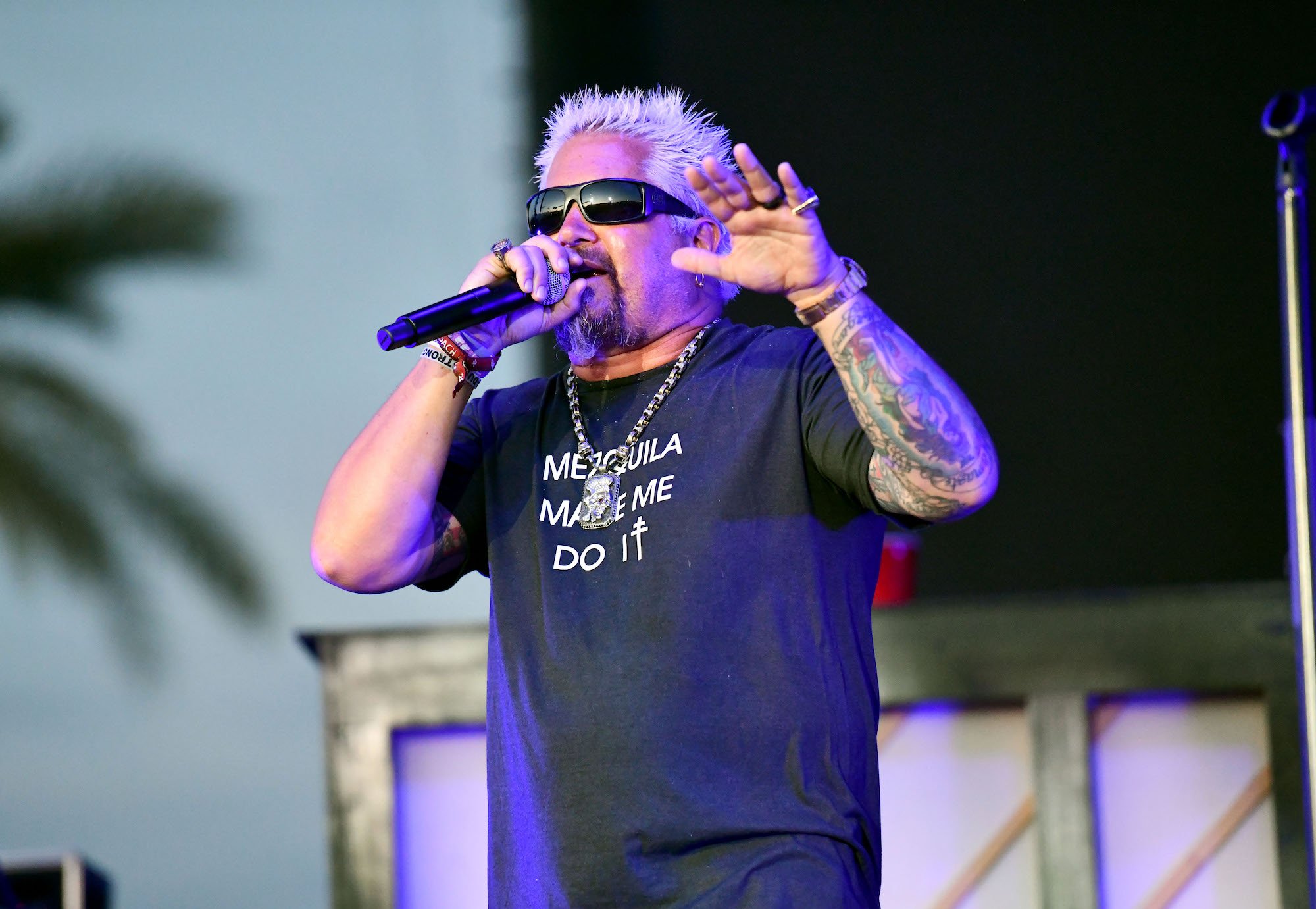 The Food Network has dozens of shows in its arsenal, from Ree Drummond's down-home cooking shows to baking competitions that are themed for each season's holidays.
Still, some fans on Reddit recently discussed how the network has been focusing solely on three shows.
"'Food Network' is usually my favorite channel to watch but the endless 'Triple D' that airs is starting to get on my nerves. I love Guy but can't they rotate more on their shows? Am I the only one feeling this over saturation?" the original poster in the thread stated, and other fans were quick to jump in and agree.
"Between DDD, GGG and Chopped, you'd be hard-pressed to believe the network has any other programming," another fan said. "It's understandable they couldn't really film anything lately given the pandemic, but they can show reruns of other shows they have in their library. Don't they usually have some summer-related competitions they usually run around this time?"
Many other posters agreed, stating that they would even watch endless baking competitions at this point, in order to experience some variety on the network.
The three shows that fans pointed to as being in constant rotation are Diners, Drive-Ins, and Dives, Guy's Grocery Games, and Chopped — three programs that have become mainstays on the network. 
'Diners, Drive-Ins, and Dives' is Guy Fieri's brainchild
Diners, Drive-Ins, and Dives premiered on the Food Network in 2007. The show has a simple premise. Guy Fieri, the spiky-haired chef, drives around to various locally-owned eateries all throughout the United States, speaking to the owners and chefs on staff, and sampling their signature dishes.
Being featured on Diners, Drive-Ins and Dives has become a mark of honor for small restaurants, and foodies often seek out establishments that are Guy Fieri-approved when traveling. 
'Guy's Grocery Games' is another Guy Fieri show
Guy Fieri's television empire extends well beyond Diners, Drive-Ins, and Dives, affectionately known to viewers as "Triple D." 
Guy's Grocery Games, a cooking competition show that debuted in 2013, has also become popular with Fieri fans. The show highlights chefs and cooking fanatics, as they play a series of cooking games in a supermarket, often competing for a large cash prize. 
'Chopped' might have worn out its welcome
Chopped is one of the Food Network's biggest shows, and one of the longest-lasting. Chopped premiered in 2009 and has been a network staple ever since.
The series pits professional chefs against each other as they compete over three rounds, producing an appetizer, an entree, and a dessert for judges to review. Hosted by Ted Allen, the series has spawned multiple spinoffs and remains very popular to this day.
Although all of these shows are entertaining on their own, it does seem as though viewers are feeling over-saturated by them, to say the least. In fact, Food Network would likely do well to take a cue from the fans on Reddit and start making serious changes to the network lineup.