People Love Guy Fieri, but Only in 'Moderation'
The Food Network has spawned many famous chefs, including the polarizing Guy Fieri. The author and television personality has become the face of the network over the years, appearing on multiple shows and TV specials. While critics have been divided regarding Fieri's contributions to the food world and he is often a source of humor for internet memes, Fieri is actually beloved by fans, according to a recent Reddit thread. 
How did Guy Fieri become a famous TV personality?
Fieri was born in Ohio in 1968. Raised by working-class parents, Fieri didn't really develop an interest in the culinary arts until high school, when he studied in France as an exchange student.
Upon his return, he set out to build a career in the food industry, working in restaurants as a cook and waiter. Fieri went to college at the University of Nevada and graduated with a degree in Hotel Management.
Fieri continued his pursuit of a career in the culinary arts after his graduation, working at Stouffer's for a time before becoming a restaurant manager. In 1996, Fieri opened his very own restaurant called Johnny Garlic's.
Several other restaurants would follow, including his most recent restaurant opening in 2018 at Walt Disney World. In 2006, Fieri began his television career, with the premiere of his show, Guy's Big Bite. That show was the first in a legendary run of Food Network programs, including, most famously, Diners, Drive-Ins, and Dives. 
Guy Fieri is a divisive figure
Although Fieri's presence has definitely been a boon to The Food Network, critics have been hostile toward Fieri from the very beginning. A few of the complaints that have been leveled at Fieri over the years include that he is too loud, too abrasive, and too attached to unhealthy dishes.
Many have pointed to the fact that Fieri has no traditional culinary training as enough reason for him to be "canceled," while others have complained about the "corny" verbiage that he often uses on his shows.
Other chefs have been vocal in their dislike of Fieri, with celebrity chefs like Anthony Bourdain slamming everything from Fieri's restaurant decor to the types of dishes that his eateries serve. Many have written very harsh reviews about Fieri and his restaurants over the years.
Still, Fieri has remained remarkably unfazed by it all and has continued to stay in his lane, rarely responding to the critics. 
Many fans love Guy Fieri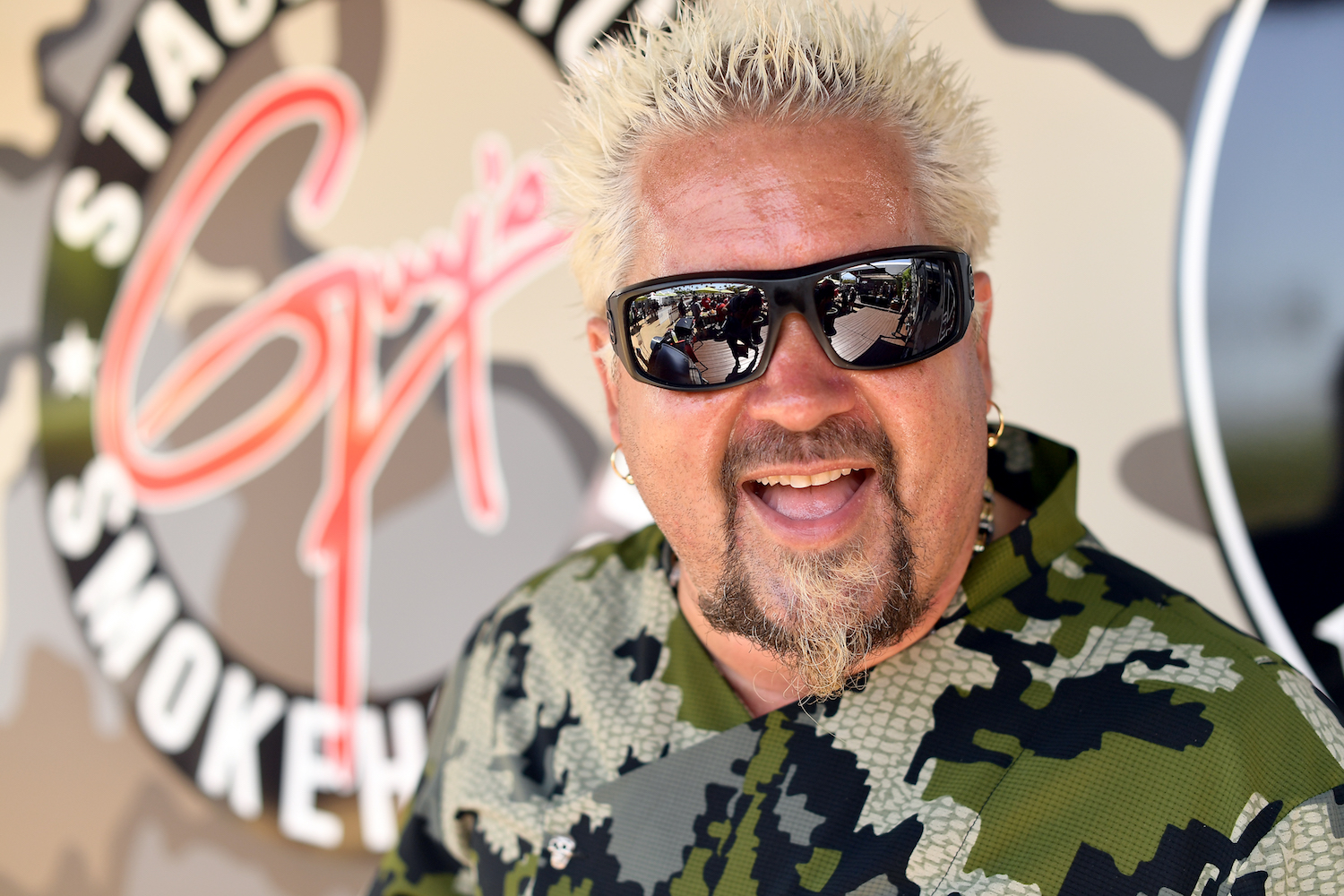 Even if food critics and chefs aren't crazy about Fieri, he has a pretty active fan base, as a recent Reddit thread proved. In the thread, which was started when one person posted that The Food Network should "dump" Fieri, many defended the star, even pointing out their preference for him over other, highly-trained chefs.
In fact, the only complaint that many posters had is that Fieri is in too many places at once. One fan stated: "Guy has grown on me. He does a lot of charity work and I actually like his personality. It's just that 24-hour a day Guy is a little much."
Another said that they like some of his shows but not others, and that "moderation is key." Certainly, Fieri has a lot of different irons in the fire and currently appears in many shows, from Guy's Grocery Games to Diners, Drive-Ins, and Dives. He also often appears as a guest on other programs. It might behoove The Food Network to reevaluate Fieri's production schedule in the near future.