Rick Riordan Thought the 'Percy Jackson' Movies Ruined the Chances for a New Adaptation
Rick Riordan hates the 'Percy Jackson' movies as much as the fans do. He once compared them to putting his life's work through a meat grinder and feared the movies would prevent another, better adaptation from happening. Now he's making a 'Percy Jackson' TV show for Disney+.
Rick Riordan's beloved Percy Jackson book series is being developed into TV series for Disney+, but the author feared this day would never come. In a recent update on his website, Riordan admitted his past fear that the original Percy Jackson movies flopping ended the hope of a better adaptation of his books in the future.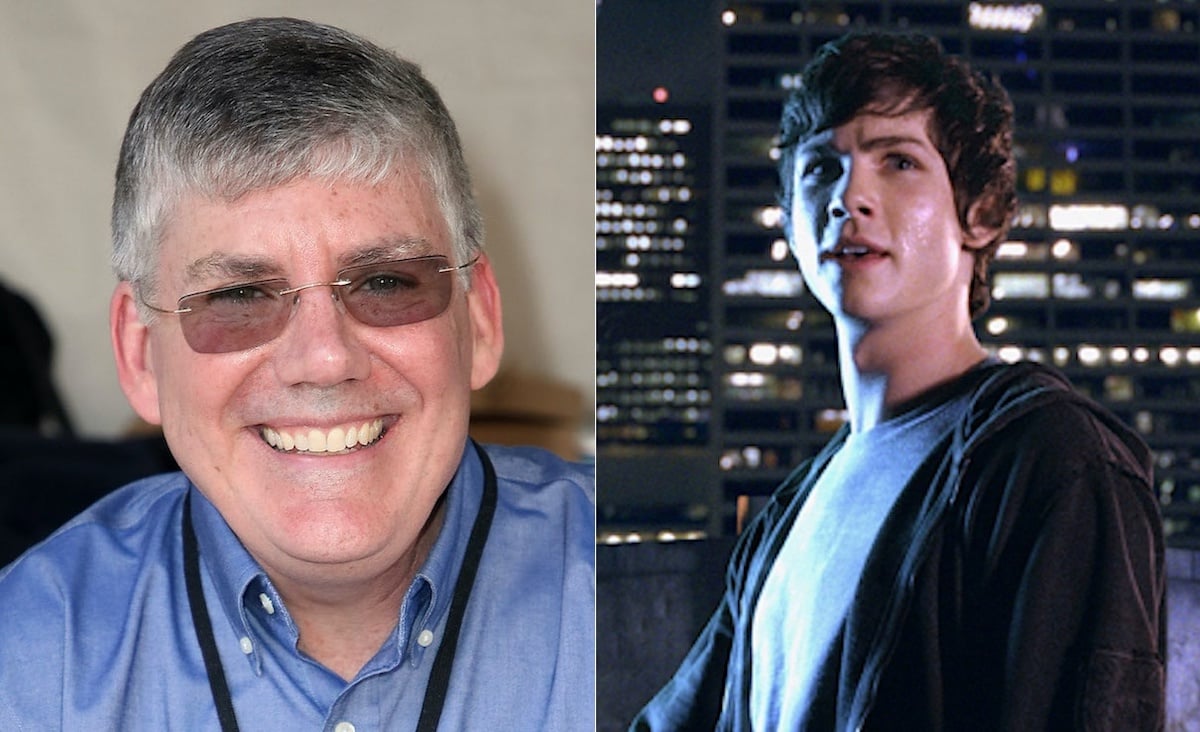 Why does Rick Riordan hate the 'Percy Jackson' movies?
Riordan doesn't hide his feelings about the 2010 and 2013 Percy Jackson movies. The films, starring Lerman, Alexandra Daddario, Brandon T. Jackson, and Pierce Brosnan, were poorly received by fans.
The general consensus is that The Lightning Thief and Sea of Monsters don't do the original books justice. They do, however, love the Broadway musical adaptation. As for the author, he doesn't mince words when talking about those movies.
"I still have not seen the movies, and don't plan on ever doing so," Riordan tweeted in June 2020, per Entertainment Weekly. "I judge them from having read the scripts, because I care most about the story. I certainly have nothing against the very talented actors. Not their fault. I'm just sorry they got dragged into that mess."
As one fan replied, "It's refreshing that Uncle Rick hates the PJo movies even more than we do."
Riordan made his feelings even more clear by responding, "Well, to you guys, it's a couple hours' entertainment. To me, it's my life's work going through a meat grinder when I pleaded with them not to do it. So yeah. But it's fine. All fine. We're gonna fix it soon."
'Percy Jackson' Disney+ update
Indeed, they are in the middle of fixing it. Riordan and his wife, Becky Riordan, are leading the charge on the development of the Percy Jackson Disney+ series. In a March 7 update on his website, the writer said if everything goes according to his and Becky's plans, the show will have a budget akin to the Marvel shows (he specifically mentioned WandaVision, which reportedly cost $200 million to make).
The show hasn't been green-lit yet. It's still in development and needs network approval from Disney first.
"I am optimistic it will happen," Riordan said. "There is a lot of excitement and momentum, and it really helps that Disney understands just how wonderful and massive a fanbase Percy Jackson has, so thank you all for that!"
On March 27, Riordan reminded fans they're not anywhere near ready to start casting the show. So no, you can't audition for Percy Jackson on Disney+ yet. He said:
"Just yesterday, we turned in the final revised script for the pilot, which reflects a few notes the execs had asked us to look at. We have also been working to put together a proposed budget. We have started talking about directors, concept artists, writers for the writers' room, visual effects, and other critical jobs. We have begun talking about what the casting process will look like, though no, WE ARE STILL NOT CASTING YET."
When the show was announced in May 2020, Lerman told Access he would love to return to the series. In a separate tweet, he said, "Excited to see this! Hope it gets the adaptation the books deserve. Congrats @rickriordan."
Rick Riordan feared a better 'Percy Jackson' adaptation would never happen
In his March 27 update, Riordan was apologetic that he didn't have more to share. Still, the post made it seem that the final meetings before getting the OK to start could be right around the corner. He said:
"I know you guys are dying for info that doesn't exist yet, and you want things to move faster. I get it! On the other hand, it's kind of miraculous how much has happened in a year and a half, even with the pandemic slowing us down. For over 10 years, I considered a new Percy Jackson adaptation pretty much impossible, certainly not with me being involved. Then in October 2019, as Fox was being absorbed by Disney, Becky and I saw an opportunity. We really started pushing, meeting with people in Hollywood, banging drums, waving our arms, etc., and with the help of our amazing film agent Ellen Goldsmith-Vein and her team, we started to see some very slow progress."
Basically, he feared the original Percy Jackson movies being a critical and commercial failure meant Hollywood wouldn't be interested in trying again. Thankfully for fans, that wasn't the case.
Hopefully, Disney continues to see the huge opportunity the Percy Jackson books pose for its platform. Each season will reportedly be based on each book. And, if done right, the Percy Jackson TV show has the potential to be the next big fantasy series to give Marvel a run for its money.