Rick Riordan Says 'Percy Jackson' Disney+ Series Will Have a Budget as Big as 'WandaVision'
A 'Percy Jackson' series is in development at Disney+ with author Rick Riordan at the helm. In an update shared on his official website in March 2021, Riordan said he's hoping the budget for the show will compete with 'WandaVision.'
A Percy Jackson series is officially in the works at Disney+. The beloved book series is being turned into a TV series by author Rick Riordan. And the author revealed on his website in March 2021 that he's hoping it will go "toe-to-toe" with Marvel shows. If all goes as planned, Riordan says the budget for the show could be as big as WandaVision's.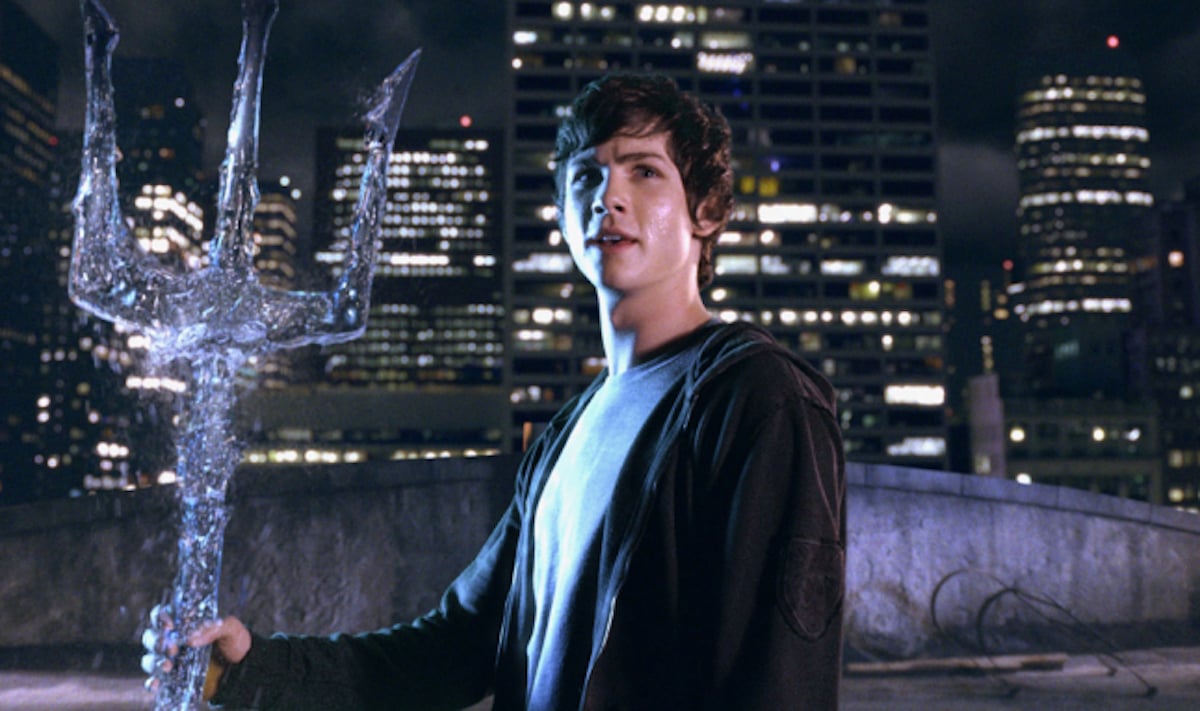 Is 'Percy Jackson' on Disney+?
As of March 2021, Percy Jackson & the Olympians: The Lightning Thief is on Hulu and Disney+. But it's leaving Hulu on April 30, 2021. Disney+ also has the sequel, Percy Jackson & the Olympians: Sea of Monsters. The first movie is likely being removed from Hulu because of the Disney+ series.
The Percy Jackson books are wildly popular, but fans were disappointed by the 2010 and 2013 film adaptations. Disney is wise to capitalize on the opening for a Percy Jackson series that's loyal to the books. The original book series spans five books and has two spin-offs, leaving a deep well of stories to pull from.
The first season of the Disney+ show will reportedly focus on the first book, The Lightning Thief. If it gets renewed, it will likely focus a season on each book, opening the opportunity for five seasons or more.
What is the release date for 'Percy Jackson' TV series?
Disney announced its intention to make a live-action series in 2020, but Riordan revealed on his website that the show isn't officially green-lit yet. But don't let that concern you. As Riordan wrote:
"We do not yet have an official 'green light,' but things are moving along nicely in my estimation. The pilot script has now made it through the very highest levels of Disney execs and everybody likes it. We have met with the studio heads and streaming service execs, and we feel a lot of love and support from Disney, which I really appreciate!"
He also shared the series has been worked on over Zoom during the coronavirus pandemic. Riordan's wife, Becky Riordan, is also heavily involved in the series.
"I'm delighted to say that our thinking is aligned in terms of what we want this show to be, and I remain confident we will make something great for you all to watch," he said.
What is the 'Percy Jackson' series budget?
The author assured fans that careful time and consideration is being put into the show, but it's admittedly complicated. Because of that, it's too early to know when the show could come out.
"Imagine how complicated you think making a TV show would be," he said. "Multiply that times one hundred. It is even more complicated than that. And our process, from what I've been told, has been relatively easy! It's fascinating though, and I'm learning a ton."
The show is very much still in the early phases, but Riordan is anticipating that the level of quality he's looking for will require a budget similar to a Marvel and Star Wars shows. For reference, WandaVision reportedly cost around $200 million to make. As Riordan said:
"We are starting to plan next steps so we can give our partners at the studio and streaming service a good comprehensive picture of what this show will require. What's the first season look like? (Hint: It will follow the plot of The Lightning Thief). What will the budget look like? (Hint: Good TV ain't cheap. Quality-wise, this has to stand toe-to-toe with Disney+ hits like WandaVision and Mandalorian.)"
He also said it's too early to have hired any directors or actors.
"At a guess, I would say we have a couple more months of these conversations and planning meetings before we get our finalized game plan and (hopefully) get approval to move forward," Riordan clarified. "I am optimistic it will happen. There is a lot of excitement and momentum, and it really helps that Disney understands just how wonderful and massive a fanbase Percy Jackson has, so thank you all for that!"
Indeed, Percy Jackson fans have been waiting a long time for an adaptation that does the books justice. Hopefully Disney will deliver.