Is 'Percy Jackson' on Disney+? It's Leaving Hulu in 2021
Hulu is updating its catalogue. The streaming service has a slew of new projects coming to the platform in April, but it's also removing a lot. And Percy Jackson & the Olympians: The Lightning Thief is one of them. Disney is developing a new series based on the Rick Riordan novels, though. So, is Percy Jackson on Disney+ already?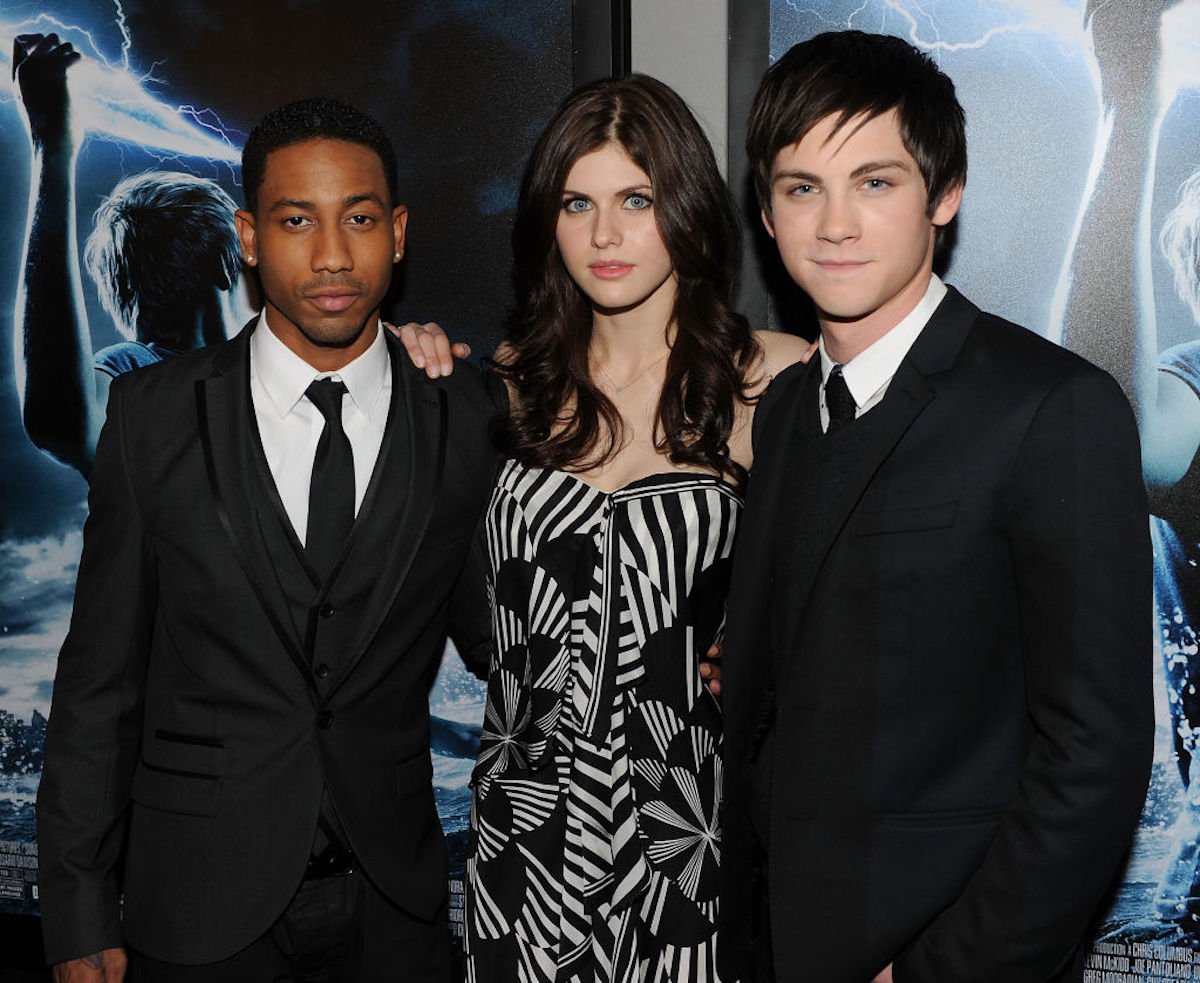 Can you watch 'Percy Jackson' on Disney Plus?
With so many streaming services in competition nowadays, it's an oddity to see a movie on several platforms. But that's the case with Percy Jackson. The Lightning Thief and Sea of Monsters are both on Disney+. But the first movie is also on Hulu.
The movies are based on Riordan's beloved novels. There are five books in the original Percy Jackson series, as well as a spin-off book series called The Heroes of Olympus. Percy is in Heroes of Olympus stories, but he's not the only main character. There's also Trials of Apollo.
Is Disney going to adapt 'Percy Jackson'?
Disney+ announced in 2020 that it's working with Riordan and his wife, Becky Riordan, to create a Percy Jackson TV series. It will debut exclusively on the streaming service once green-lit. According to Riordan, the pilot script has been sent up the chain of command at Disney and has received positive reviews. But the series will take a while because, as the author said on his website, "Good TV ain't cheap."
He also noted that the goal is to make the series be as high quality as Disney+'s other original shows.
"What will the budget look like?" Riordan wrote. "Hint: Good TV ain't cheap. Quality-wise, this has to stand toe-to-toe with Disney+ hits like WandaVision and Mandalorian."
Fans are relieved that Riordan is heavily involved in this adaptation, given the disappointing 2010 franchise starring Logan Lerman, Alexandra Daddario, and Brandon T. Jackson.
'Percy Jackson' is leaving Hulu in April 2021
Riordan doesn't blame the actors for the first film franchise, but he famously has never watched them and wasn't involved in development.
"I still have not seen the movies, and don't plan on ever doing so," Riordan tweeted. "I judge them from having read the scripts, because I care most about the story. I certainly have nothing against the very talented actors. Not their fault. I'm just sorry they got dragged into that mess."
He continued, "Well, to you guys, it's a couple hours' entertainment. To me, it's my life's work going through a meat grinder when I pleaded with them not to do it. So yeah. But it's fine. All fine. We're gonna fix it soon."
It appears that Hulu's Percy Jackson contract has come to an end: it's leaving Hulu on April 30, 2021. But don't fret! Hulu only has the first of the films, and The Lightning Thief and Sea of Monsters are already on Disney+. Thanks to the platform's upcoming series, they will likely stay there.
If you don't want to watch the movies, the books were also adapted into a Broadway musical called The Lightning Thief: The Percy Jackson Musical. Diehard Riordan fans feel it did the books justice. The cast album can be streamed on Spotify and other music streaming platforms. And live cast performances can be found on YouTube.