'Percy Jackson' TV Series on Disney+ 'Will Be the Show We've Been Waiting for,' Rick Riordan Says
Rick Riordan is optimistic about the Percy Jackson TV series on Disney+. In an update on his blog on June 13, the author shared new information about the fantasy series' development. And he says as long as the team's creative vision gets green-lit by Disney, the Percy Jackson series "will be the show we've been waiting for."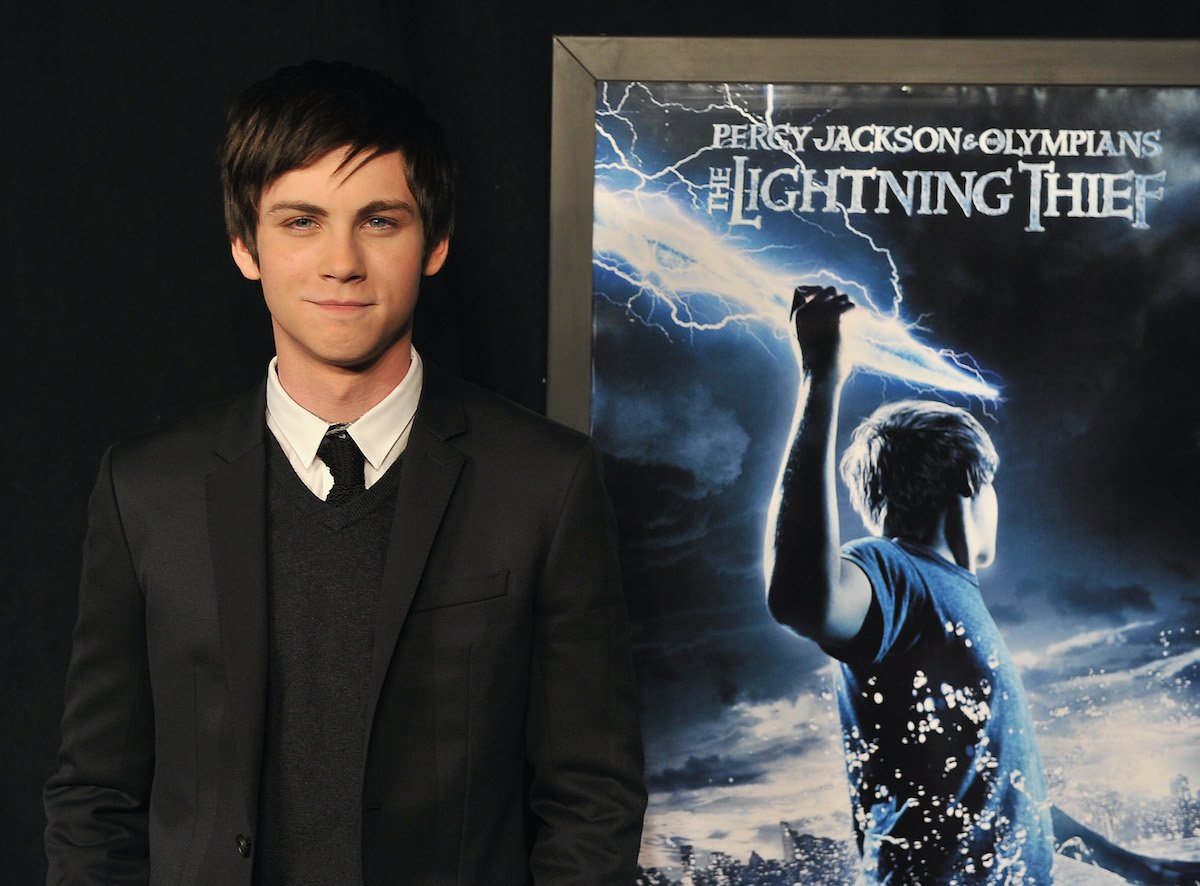 'Percy Jackson and the Olympians' casting, production updates
Riordan and his wife, Becky Riordan, are working together to bring Percy Jackson to the small screen. And they keep fans updated through Riordan's blog and their Twitter accounts. On June 13, the author shared exciting news for the avid fanbase.
Fans already know casting for the role of Percy is now open. In other news, the Riordans recently got to travel to Los Angeles and meet the Percy Jackson TV series showrunners. And they've added Black Sails co-creator Jonathan Steinberg as a co-writer and co-executive producer, according to Discussing Film. Now, they have their sights on finding a director. And that's what Riordan's latest update was all about.
Riordan said this director will have "to check many boxes," like "Are they available?," "Are they able and willing to work with young actors?," will they excite Disney, and most importantly, "Are they someone who knows, loves and understands the Percy Jackson source material?"
Once they find someone who meets all of this criteria, Riordan said that is "the last major hurdle before we can get rolling on the project in earnest." He continued:
"Then, at last, we can start getting really serious about other aspects of the planning I know you guys care a lot about, such as the casting process. The pilot script is all set, however, and the season outline is in good shape. I cannot stress enough what a huge "win" that is, and it really did take the better part of fifteen months to get there. When this series moves forward (fingers and toes crossed, of course) I am confident it will be the show we've been waiting for."
RELATED: Rick Riordan Says 'Percy Jackson' Disney+ Series Will Have a Budget as Big as 'WandaVision'
'Percy Jackson' on Disney+ will include famous book scenes the movies left out
Riordan's blog has provided a lot of production updates, but what about the plot? The author has already confirmed he wants each Percy Jackson book to have an entire seasons dedicated to it. That means at the minimum, the show could run for five seasons, barring any adaptions of the Percy Jackson spin-off books. (The Percy Jackson fandom is massive and could very well help turn this show into the next big entertainment franchise.)
To make the series the what fans "have been waiting for," it will need to pay much better attention to detail than the Logan Lerman movies did. With Riordan leading the charge, that seems all but certain. And he said in a recent interview that famous scenes from the Percy Jackson books that the movies left out will be incorporated, according to fan site Oráculo dos Semideuses. Riordan said:
"So the filming. That's later, but there is a lot of different ways we're looking at doing this, like, for instance, we could do some location visits. We also might have access to the rig, which is the virtual environment where they, for instance, film The Mandalorian, and they do it like all there in the room, but they do amazing things with it. So we have a lot of very cool toys that we can maybe play with. I am especially looking forward, I think, to the St. Louis Arch scene because we haven't gotten to see that ever. So that'll be fun."
RELATED: 'Percy Jackson and the Olympians': Rick Riordan Calls Script Production for Disney+ Series 'Miraculous'
What is the release date for 'Percy Jackson' TV series?
It's too early in the game to have a release date for the show. But Riordan told fans in May the momentum they've built on social media for the series has been noticed by Disney. As he wrote on his blog:
"Just know that you guys are helping and playing an essential role. Every time Becky or Ashlee posts something on social media and you guys get it trending (like with the casting news last month), you'd better believe the execs at Disney are taking notice. It reminds them (and all of us) just how big a global desire there is to see this TV show come to life! So thank you all for your support and your patience. We're doing this for you, and we couldn't do it without you!"
Bring on the monsters.