'Percy Jackson' TV Series Kicks off Season 1 Writers Room on Annabeth Chase's Birthday
The Percy Jackson TV series on Disney+ is underway! Author Rick Riordan shared new information about Percy Jackson casting and the status of the director hunt in a July 10 update to his blog. While both of those things are moving slowly, one thing that has progressed is the season 1 writers' room. According to Riordan and his wife/collaborator, Becky Riordan, the Percy Jackson Season 1 writers' room started work on July 12. Fans of the books know the significance of that date: It's Annabeth Chase's birthday!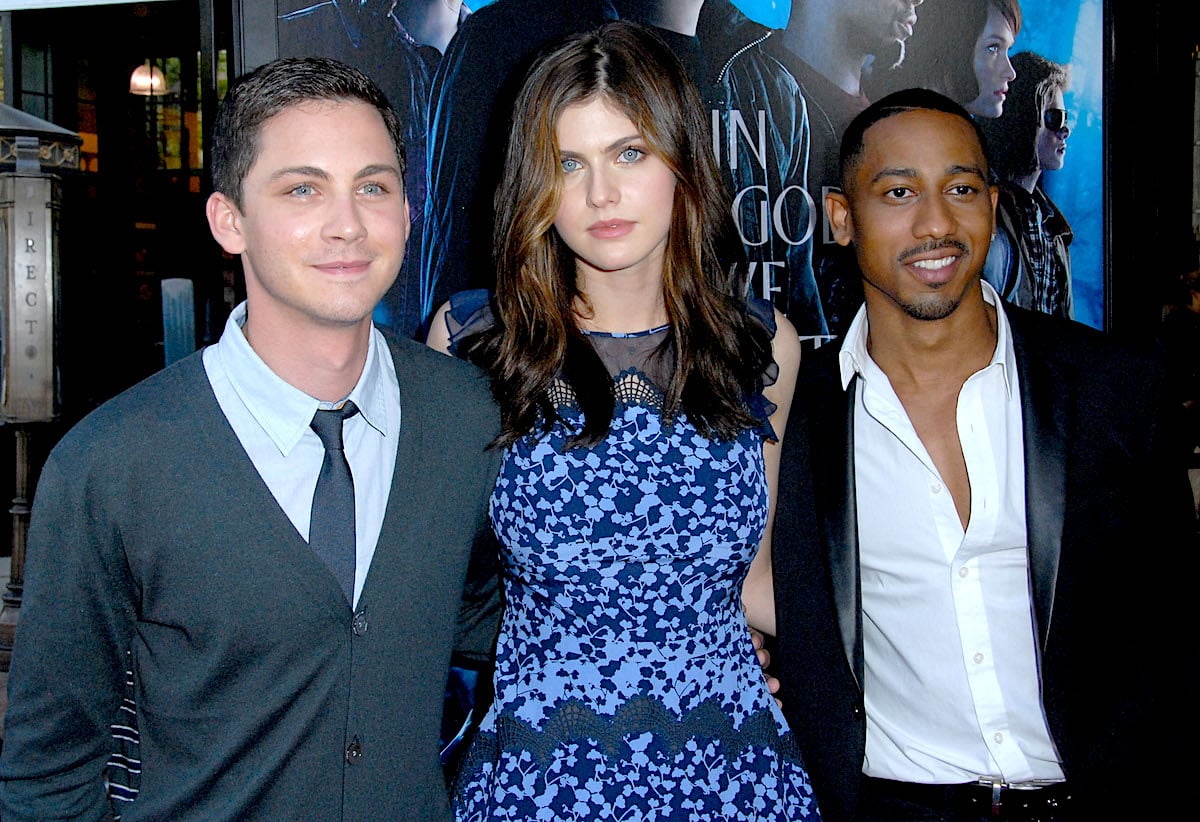 'Percy Jackson' Season 1 updates
Riordan's blog has become the go-to place for updates on the Percy Jackson Disney+ series. The author shares new information about the show with candor. And while the process is slow-moving, all good things are. The Percy Jackson book fandom has been waiting a long time for an adaptation that honors the source material. So, Riordan, Becky, and their collaborators taking their time with the show's development is undoubtedly a bonus to avid supporters.
Riordan has kept their expectations metered throughout the whole process. In past updates, he's made it clear their vision for the show has not been green-lit by Disney yet. This is normal, as a network can approve to make a series and then disapprove of the way the creative staff wants the story to be told. Riordan has expressed in multiple updates he's hoping their team's pitch will be approved with no issue. Of course, nothing is guaranteed. But the team is making strides in their development of season 1.
On July 12, Becky tweeted about the writers' room's first day at work. Riordan quoted the tweet, saying, "Happy Birthday to Annabeth Chase, and Happy First Day to the Writers' Room for #PercyJackson Season 1!"
RELATED: 'Percy Jackson' TV Series Will Include Famous Book Scene the Movies Left out, Rick Riordan Says
'Percy Jackson's Annabeth Chase
Annabeth is one of the main characters in the Percy Jackson books. She's a demigod, just like Percy, meaning one of her parents is a god and the other is mortal. Annabeth is the daughter of Athena. In the books, her birthday is July 12, 1993. Making her 28 years old now. But when The Lightning Thief takes place, she and Percy are both 12 years old. Percy is just one month younger than Annabeth. His birthday is August 18, 1993.
Annabeth was played by Alexandra Daddario in the Percy Jackson movies. One thing fans disliked about The Lightning Thief is that it changed the characters' ages from the books. While aging up is common in book-to-film adaptations, the entire premise of Percy Jackson is based on a prophecy that specifically sites Percy's age. It reads:
"A Half-Blood of the eldest gods, Shall reach sixteen against all odds
And see the world in endless sleep
The Hero's soul, cursed blade shall reap
A single choice shall end his days
Olympus to preserve or raze."
The prophecy is in the first Percy Jackson book. But it isn't mentioned until the second Percy Jackson movie, Sea of Monsters. And it changed the age from 16 to 20.
RELATED: 'Percy Jackson' TV Series on Disney+ 'Will Be the Show We've Been Waiting for,' Rick Riordan Says
'Percy Jackson' TV series cast
Fans and Riordan alike didn't approve of this change. But that won't be an issue with the Percy Jackson TV series. Riordan confirmed Percy and Annabeth will be 12 like in the books. In the casting search for Percy (which is still ongoing but delayed), they're looking for someone who "can play 12," according to the author.
"That allows for a range in the actual age of the actor, but the goal is to stay true to the original story and have Percy's character age from 12 to 16 over the course of the TV series," Riordan wrote on his blog on April 27.
Grover, the third part of the PJO main trio, is meant to be 16 years old. He's technically a 32-year-old satyr, but satyrs age half as fast as humans, making Grover a teenager. Riordan said in his July 10 update that the casting process for Percy has been paused by the director search. He said:
"We really can't start that process in earnest, much less make any decisions, until the director is on board, since obviously they are an important voice in that process. As I told you when we announced the preliminary call for Percy auditions, that call was, well . . . preliminary. It was designed to help us see who was out there, who was interested, what the possibilities were, what the talent pool looked like.  And it was very encouraging, because there is a lot of talent! However, no decisions can or will be made until we have our director on the team."
He also noted "no names have been discussed as front runners," and casting has not begun for Annabeth, Grover, or any other character.