'Perry Mason' Cast: New Characters Coming to HBO Show in Season 2
Perry Mason Season 2 might not have a release date yet, but fans are getting more details about what to expect when the HBO show does return. That includes the names of several new characters who will play a role in Perry Mason's next case. Here's an update on the Perry Mason cast for season 2 and what's in store for the new episodes.
What to expect from 'Perry Mason' Season 2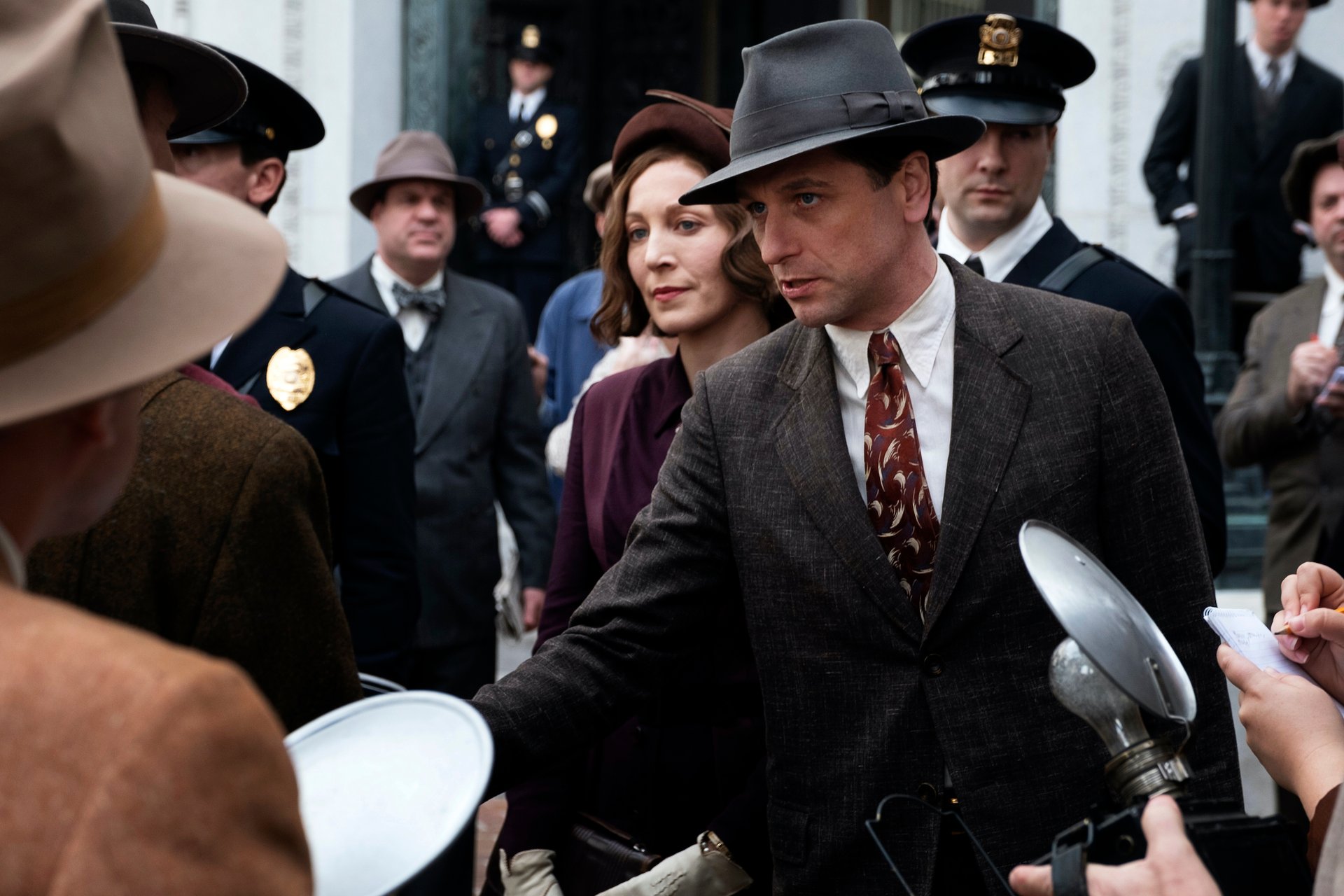 Perry Mason Season 2 picks up several months after the conclusion of the Dodson trial, per Deadline. 
Private detective-turned-lawyer Perry (played by Matthew Rhys) has left his family's farm. It's the depths of the Great Depression, and he and Della (Juliet Rylance) are concentrating on civil cases rather than pursuing riskier criminal work. However, that means there's little work for ex-cop Paul (Chris Chalk), who is now out on his own. Plus, Paul's wife Clara (Diarra Kilpatrick) has a new baby and has had to move in with her brother's family. When a seemingly open-and-shut case captivates the city of Los Angeles, Perry discovers everything is not as it seems.  
New 'Perry Mason' cast members for season 2 
A number of new faces are joining the Perry Mason cast for season 2. They include: 
Katherine Waterston as Ginny Aimes, who is Perry's son Teddy's teacher at his new private school. Perry is "happy his kid is in Ginny's hands – and finds he might need some of her sunshine for himself, too," according to Deadline. 
Hope Davis as Camilla Nygaard, a no-nonsense businesswoman who takes Della under her wing. 
John Chaffin as Morris, Clara's brother, who lets his sister and her husband move in with him when they fall on hard times. 
Fabrizio Guido as Rafael Gallardo. He's a talented artist from a farming family who is standing trial for murder and facing execution. 
Peter Mendoza as Rafeal's brother Mateo Gallardo, who has also been charged with murder. 
Onojouna Rodriguez and Rafael and Mateo's aunt Luisa, who is desperate to help save her nephews. 
Jee Young Han as Marion Kang, who takes over as Perry's new secretary. 
Tommy Dewey as Brooks McCutcheon, the charming and connected scion of the richest oil family in L.A., per Variety. 
Paul Raci as Lydell McCutcheon, a self-made man who build a fortune – and the city of L.A. – off of its vast oil fields. 
Sean Astin as Sunny Gryce, Perry and Della's new client.  
Jen Tullock as Anita St. Pierre, a successful screenwriter who shows Della a side of life and love she's been missing. 
Mark O'Brien as L.A. deputy district attorney Thomas Milligan. He's aggressive, ambitious, and willing to do whatever it takes to advance his career. 
Matthew Rhys spotted filming 'Perry Mason' Season 2 in L.A. 
As Perry Mason rounds out its season 2 cast, series star Rhys has been busy getting back in character. On Jan. 19, the Welsh actor was spotted filming for the new season, per People, which shared a photo of Rhys riding a vintage Harley Davidson motorcycle. 
The Americans star previously said that there was a lot to look forward to in the show's second season.
​​"It's kind of great, because at the end of season 1, Perry begins an entirely new chapter in his life," he told Deadline in a May 2021 interview. "Yes, you are picking up where you left off, to a degree, but you're also beginning something completely new and different. Being the person he is, experiencing the judicial system and its obstacles, I think will be very interesting, hopefully."
Check out Showbiz Cheat Sheet on Facebook!