Has Phoebe Bridgers Ever Won a Grammy?
Phoebe Bridgers has been making music her entire life, but it was only in the last couple of years that she really blew up. Her sophomore solo album, Punisher, pushed her popularity to new heights. This past year, she has grown her fan base, performed an unforgettable set on Saturday Night Live, and snagged a handful of Grammy nominations. Her first album came out in 2017, though, and she's been in multiple bands. Has Bridgers ever won a grammy?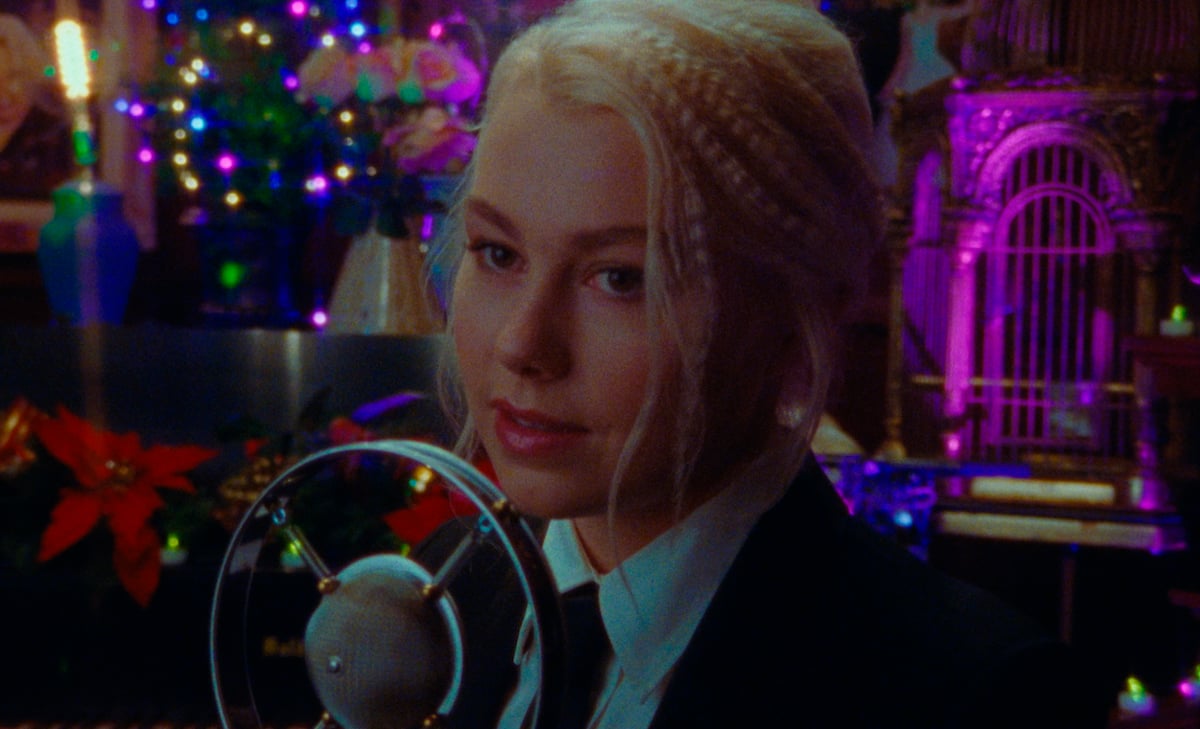 Phoebe Bridgers albums aren't always solo
Bridgers' breakout song was "Motion Sickness" from her debut album in 2017, Stranger in the Alps. Her music explores themes of love, death, sexuality, and how the world is generally screwed. You know, the content millennials and Gen Z love.
She's also written about her relationship with her father in songs like "Kyoto." And if you haven't listened to "I Know The End" yet, put on some noise-canceling headphones and prepare yourself for a ride. The album came out in June 2020, a time when the coronavirus (COVID-19) pandemic was raging and Black Lives Matter protests were happening daily nationwide. "I Know The End" is about young people "being at peace with the end of the world."
"Instead of waking up every day during the apocalypse — like, right now — and being heartbroken, you're just kind of like, 'OK, what can I do today?'" she told Genius. "Taking it one day at a time, instead of giving up."
Her earliest EP on Spotify is Killer, which came out in 2015. She has also collaborated with Conor Oberst on a band called Better Oblivion Community Center, is part of indie supergroup Boygenius, along with Julien Baker and Lucy Dacus, and has songs with Matt Berninger.
RELATED: Could Joe Alwyn Win a Grammy For 'Folklore'? Taylor Swift Confirmed He's Co-Writer William Bowery
Phoebe Bridgers Grammy nominations
Although she's not a new artist by any means, Bridgers is nominated for her first Grammys this year: Best New Artist, Best Rock Performance and Best Rock Song for "Kyoto," and Best Alternative Music Album for Punisher. Her work with other artists has not received nominations, so the March 14 ceremony could mark her first ever win.
And she has people in her corner: Sir Elton John said he'll "hit someone" if she doesn't win a Grammy on Sunday. His praise of the singer didn't stop there.
"Your album is like an old friend," he said on John's Apple Music radio show Rocket Hour. "It's like [Carole King's] Tapestry."
"I have records in my life that are reference points and I think Punisher's one of those reference points," he continued. "I can't pay you a bigger compliment than that."
And in one last effort to gas Bridgers up, John said, "Good luck with the Grammys. If you don't win at least one, I'm going to hit someone, OK?"
RELATED: Meryl Streep Just Got Closer To an EGOT With This Grammy Nomination
Phoebe Bridgers is nominated for Best New Artist, but she wants Megan Thee Stallion to win
Bridgers is like fellow Best New Artist nominee Ingrid Andress, in that they both want Megan Thee Stallion to win their category.
"Not that I want to jinx myself here but Megan Thee Stallion is the best new artist, by far," she told BBC.
For Bridgers, it truly is just an honor to be nominated. As she told the outlet of her four Grammy nods:
This sounds corny and like something someone would say if their PR person gave them media training on how to not sound like a loser, but it's already an achievement for me. When I played to 100 people at St Pancras in London, I cried after the show [because] I was so grateful. So every level has felt amazing and unexpected.
The 63rd Annual Grammy Awards will air on Sunday, March 14, starting at 8 pm EST on CBS. The show will be hosted by Trevor Noah, and the performances will be virtual. Bridgers isn't performing, but Megan Thee Stallion is. No doubt she'll be loving every minute.